During the past several years, the beauty industry has managed to reach all-time highs and become one of the largest eCommerce niches available in the whole wide world.
In fact, some researchers have even predicted that it might even reach (or exceed) $925.29 billion by 2028 - that is a pretty insane number.
As a beauty merchant, you should really keep up with the trends and keep improving your website every day.
So, that's why in this article, we will be covering some of the best apps available on Wix that you can install right now!
Let's start the list with the first position of our list and slowly move past all the others as well. We urge you to keep on reading until the end - this way, you won't miss out on any priceless pieces of information.
The Best Wix Apps For Your Beauty Store In 2023
Visitor Analytics App
Tidio - Live Chat
Fera Product Reviews
Importify - Easy Dropshipping
Simple Social Auto Post
1. Visitor Analytics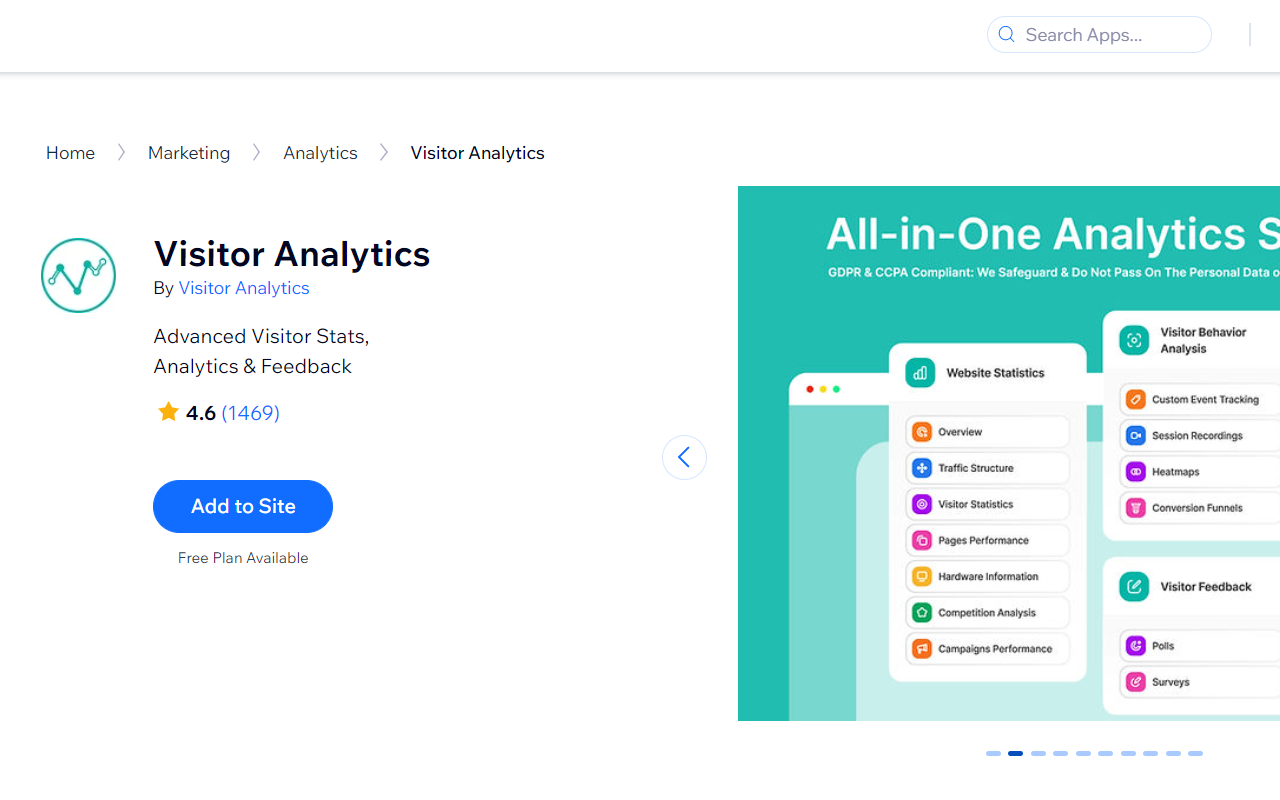 Want to know how your beauty site is performing?
The Visitor Analytics is an all-in-one pro app that combines essential website stats with user behavior analytics into one easy-to-read dashboard.
Why you need Visitor Analytics Traffic App:
You can easily track page traffic, visitor activity, referrals, conversions, session durations, etc.
Get immediate feedback from your site's visitors by employing targetable surveys and polls
Incredibly easy installation process (it will take approximately 5 minutes at max)
Visitor Analytics Traffic App Pricing:
Free Plan - 400 page visits limit per month
Basic Plan ($8.99/mo) - 100,000 page visits limit per month
Advanced Plan ($17.99/mo) - 250,000 page visits limit per month
Pro Plan ($29.99/mo) - 500,000 page visits limit per month
Type of Beauty Store Visitor Analytics Traffic App Is Best For:
People that want to get a complete overview of their website stats
2. Tidio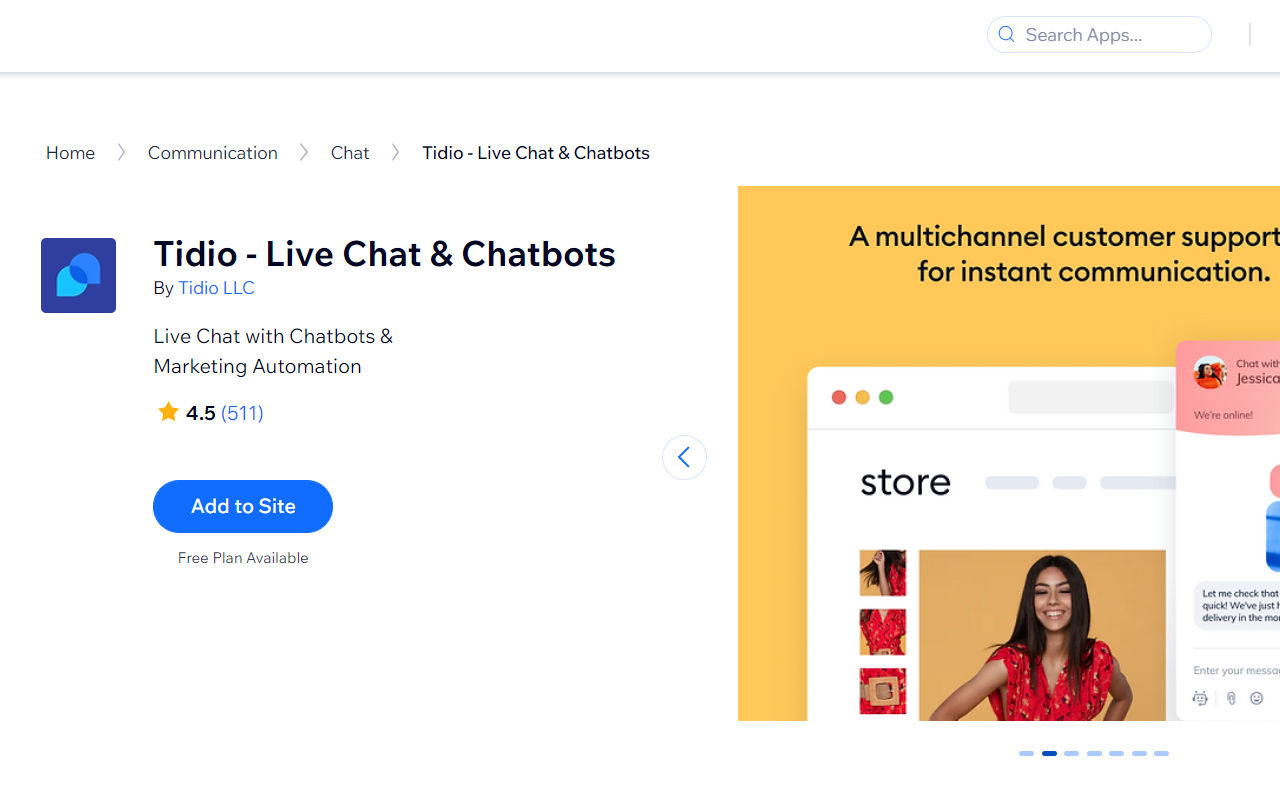 Are you searching for a way to increase your customer satisfaction?
Well, why not try the all-mighty "Tidio - Live Chat & Chatbots'' app. It supports multiple languages, has dozens of bot temples, and the most important thing - it's completely free.
Why you need Tidio - Live Chat:
Manage all of the live chat, email, and messenger communication in one single panel
Activate bots to increase the number of leads (you can select from various templates)
See who is currently visiting your beauty website in real-time (visitor list)
Tidio - Live Chat Pricing:
Free - Up to 3 chat operators, 100 chatbot triggers, and mobile apps
Premium ($10/mo) - Unlimited operations, I've visitor list, viewed pages, live typing preview, etc.
Type of Beauty Store Tidio - Live Chat Is Best For:
Suitable for beauty stores that want to enhance the connection with their customers
3. Fera Reviews
Fera Reviews 4.9 stars with 1,600+ reviews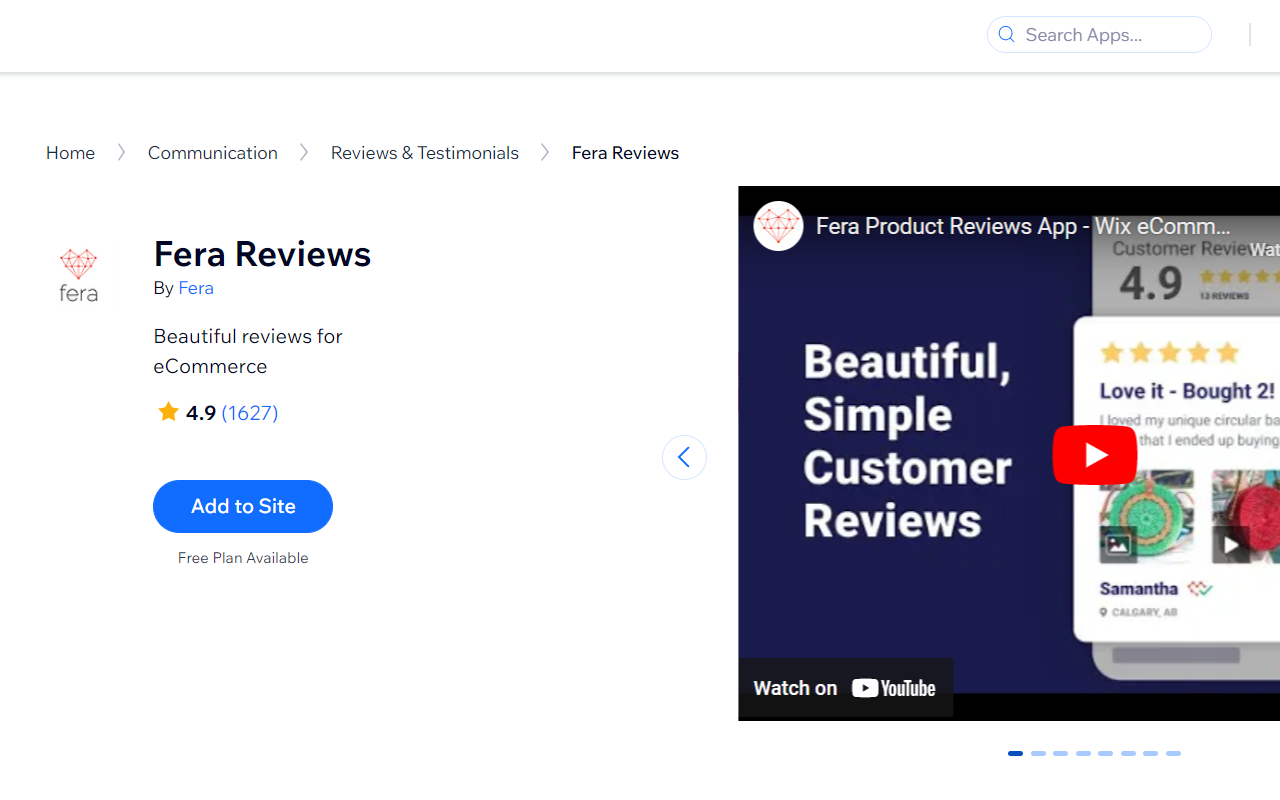 Social proof is unquestionably one of the most important things for any kind of business (especially for beauty).
And thanks to Fera, you will be able to display beautiful customer testimonials (text, video, and photo reviews) in literally any place on your website.
Why you need Fera Product Reviews:
With Fera you will be able to
Add reviews from any platform - Google, Facebook, Trustpilot, etc.
Offer all sorts of incentives to your customers (cashback, loyalty points, discounts)
Use a ton of widget customization options - color, location, size, font, and many more
Fera Product Reviews Pricing:
Free Plan - 1 active widget, up to 10 review requests per month
Start-Up Plan ($9/mo) - 3 widgets, up to 100 review requests per month
Small ($29/month) - 10 widgets, up to 1,000 review requests per month
Medium ($99/month) - 20 widgets, up to 10,000 review requests sent per month
Stage of Growth Fera Product Reviews Is Best For:
Top beauty stores that need an enterprise-level solution at the most affordable price possible
Beautiful, simple reviews for your site
Easily collect, show & grow customer reviews, photos & videos for your business.
4. Importify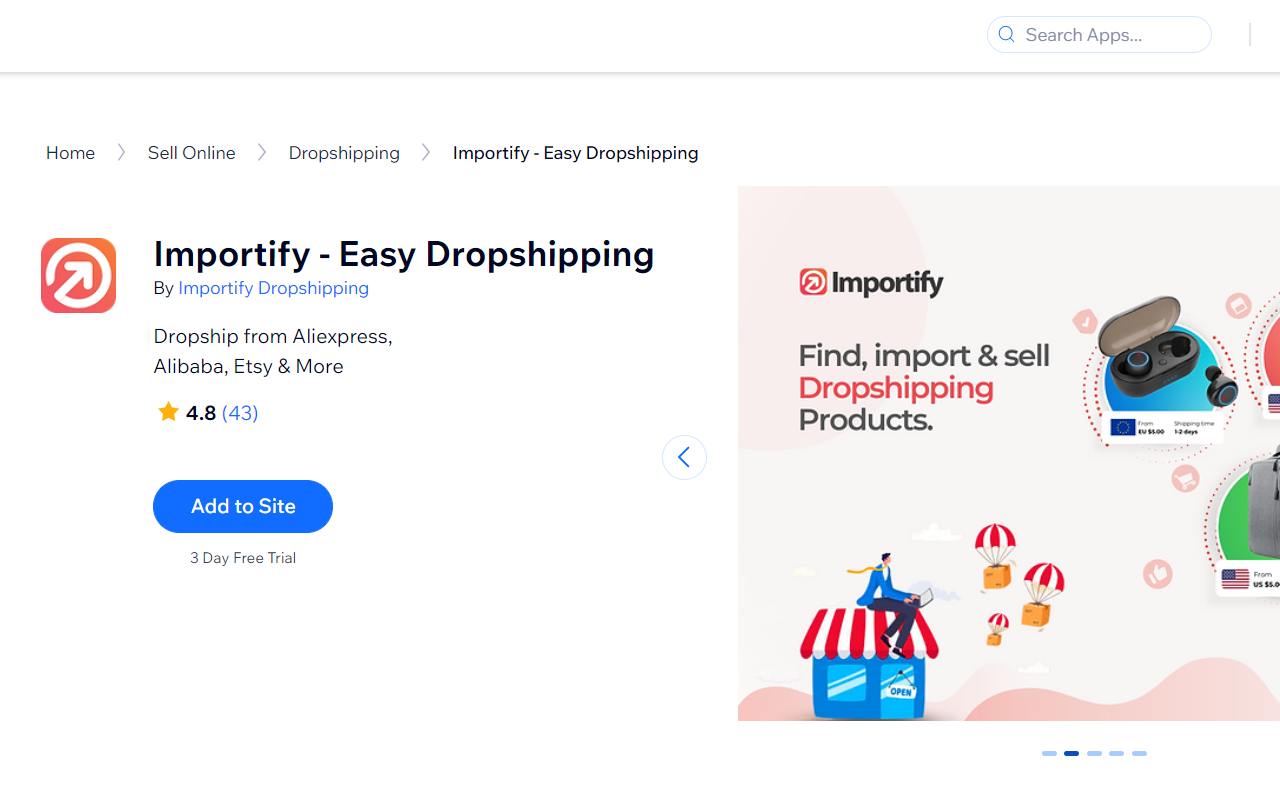 Are you into dropshipping?
Well, you should certainly take a look at the Importify - Easy Dropshipping app - it will allow you to stock up on various supplies without having to hold on to an inventory - pretty cool, we know.
Why you need Importify - Easy Dropshipping:
Import all sorts of products from various eCommerce retail platforms - Aliexpress, Alibaba, Etsy, Walmart, Chinabrands, etc.
Pre-populate the customer address on the initial checkout page - automatically
Replace your initial product vendor with a brand-new supplier and connect them to your store with a single click
Importify - Easy Dropshipping Pricing:
Basic ($11.95/mo) - Unlimited product import and 24/7 customer service
Premium ($22.95/mo) - Everything in "Basic" + Premium customization options
Gold ($30.95/mo) - Everything in "Premium" + Semi-automatic order fulfillment
Stage of Growth Importify - Easy Dropshipping Is Best For:
For beauty store owners that are mainly doing dropshipping
5. Simple Social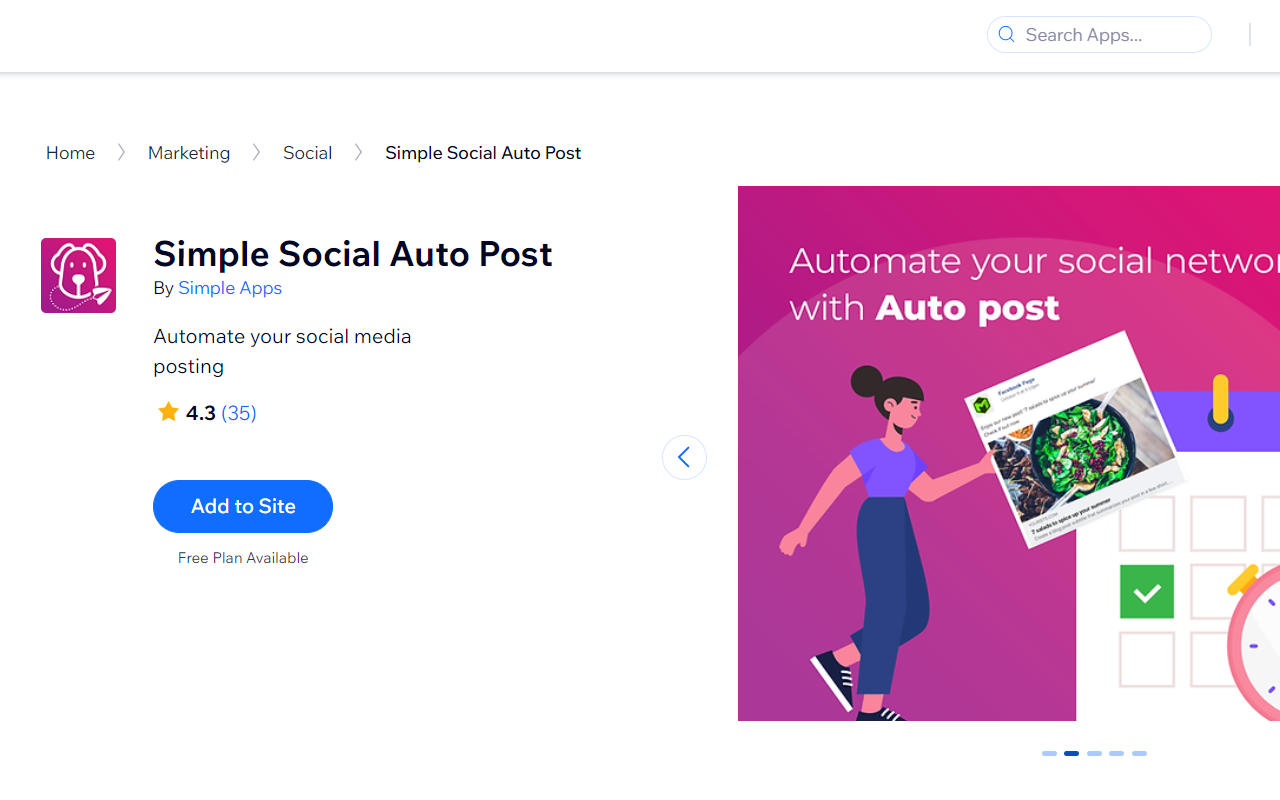 Beauty brands generally thrive best on social media channels like Instagram or Facebook. With this tool, you can publish your blog posts or products to your followers.
Why you need Simple Social Auto Post:
You will be capable of writing and scheduling your posts in advance of time
Create an automatic deal of the weak campaign and drive sales to the store
Simple Social Auto Post Pricing:
Free - Up to 1 Free Campaign and 5 scheduled posts
Pro ($1.95/mo) - Unlimited number of campaigns, unlimited auto-posting, and unlimited scheduled posts
Stage of Growth Simple Social Auto Post Is Best For:
Fitting for beauty stores that have a big social media following
Wrapping It Up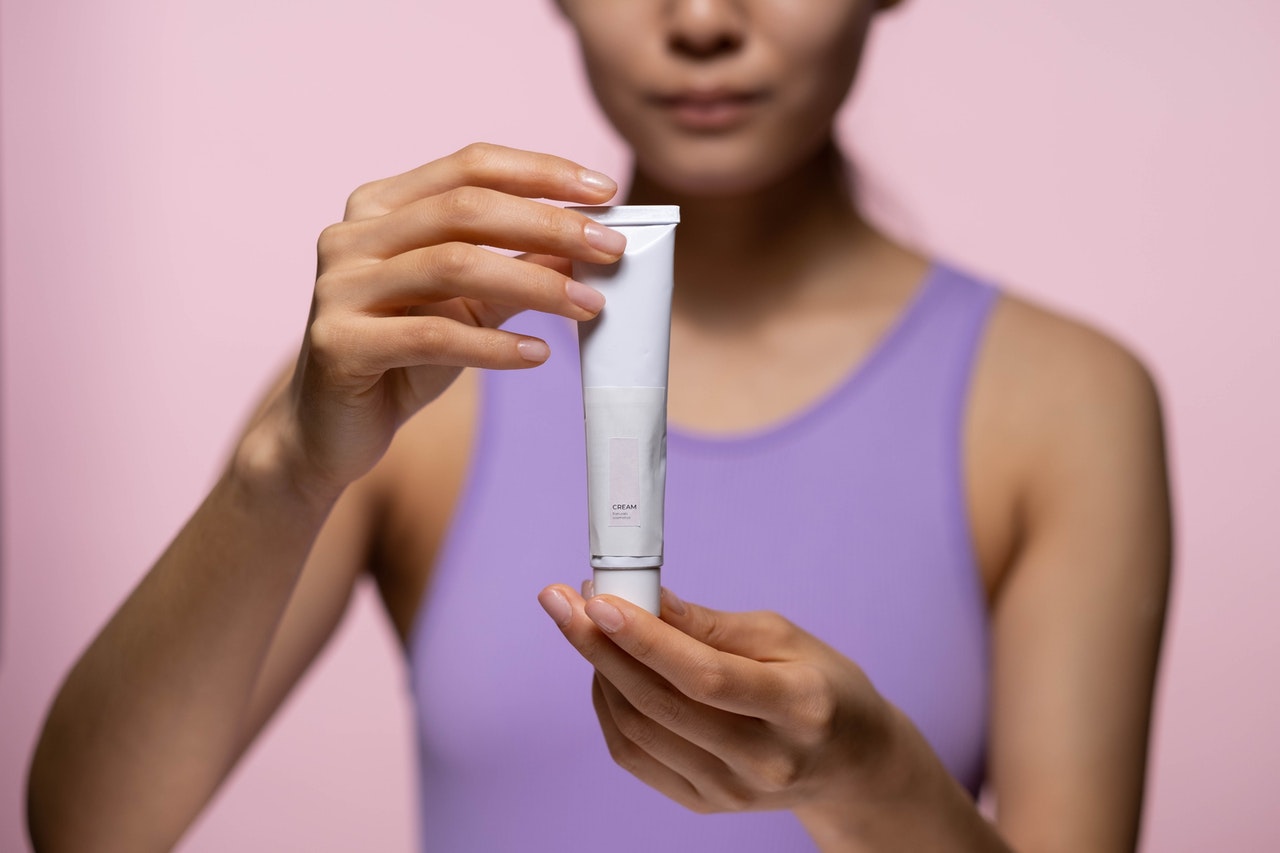 As you know, the beauty industry is constantly evolving.
So, in order to be extra successful, you will need to try and keep up with new trends and social aspects.
Wix is an excellent tool for any beauty business that wants to begin selling online.
However, you will be able to accomplish a lot more with your store by experimenting with a few new applications and plugins.
With the assistance of our app picks, you'll be able to significantly improve your store and possibly even increase your sales conversions!
If you have any inquiries related to this particular topic, message us in the chat or DM us on Instagram!
We wish you the best luck!
*All information is based on the Wix app store listings as of January 2023.