Customer reviews are, without a doubt, one of the most powerful forms of social proof for e-commerce businesses.
Not only will they help you build trust with your first-time buyers, but it will also have a major impact on your sales conversions.
So, let's talk about 5 of the best product review apps for Wix available right now, in-depth!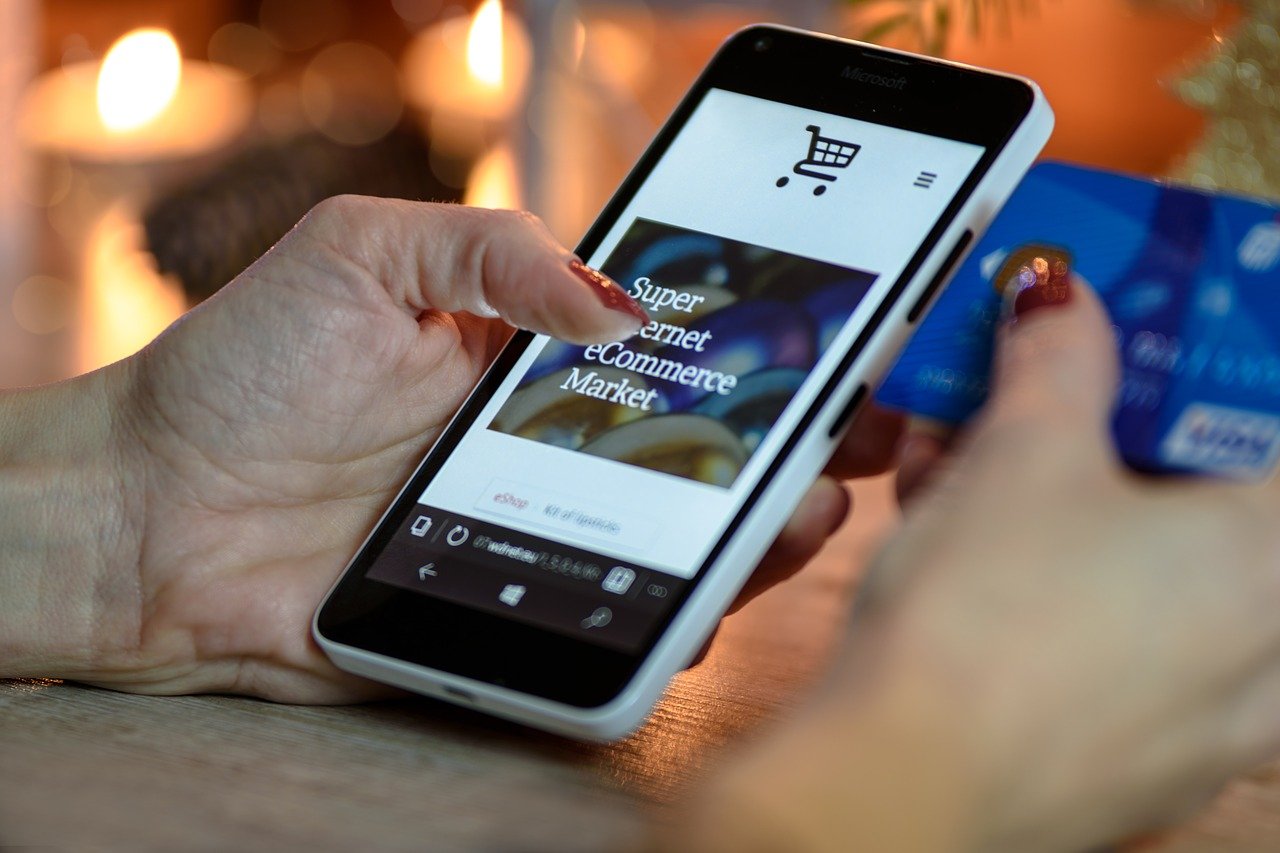 What are the best review apps for Wix?
Here are the 5 best product review apps for Wix in 2023 based on overall app ratings, features, and pricing.
Fera Reviews
Editorify ‑ Product Reviews
Stamped Product Reviews
Customer Reviews
Kudobuzz Reviews
Review App #1 - Fera Reviews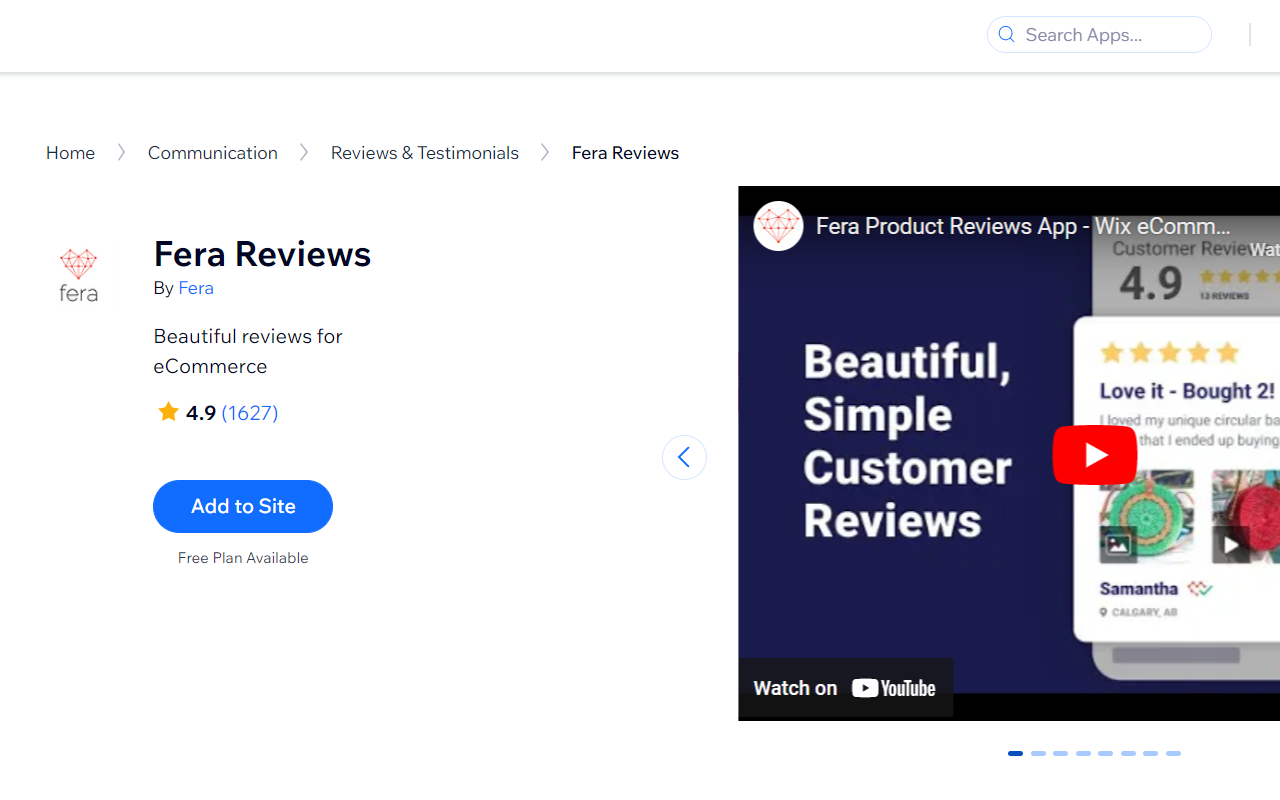 Fera is one of the best product review apps that you can find on Wix.
It features a 4.8-star rating and has thousands of active users from different countries!
Once you install this app, you will gain access to a ton of features, including different styles of review requests (text, photo, and video), customer incentives (cashback, loyalty points, discounts, different widget customization options, etc.
This is the perfect app for both newcomers and top-rated eCommerce businesses due to its simple and easy-to-use interface.
It's easy to install as it integrates with many eCommerce platforms.
Pros:
It's one of the highest-rated review apps available on the Wix marketplace
You can send automated review requests to your consumers
Their consumer support team is remarkably friendly and highly knowledgeable
Compatible with any kind of eCommerce business
Helpful resources right at your fingertips
Boost the sales conversions (the number of completed sales) of your store
Cons:
Free plan doesn't allow for access to all features
Pricing:
Fera has 8 different pricing plans (smaller & larger).
Smaller Plans:
Free – up to 10 review requests (1 active widget)
Startup – $9/mo, up to 100 review requests (3 active widgets)
Small – $29/mo, up to 1.000 review requests (10 active widgets)
Medium – $99/mo, up to 10.000 review requests (20 active widgets)
Larger Plans:
Semi-Large – $199/mo, up to 25.000 review requests (30 active widgets)
Large – $299/mo, up to 50.000 review requests (50 active widgets)
X-Large – $599/mo, up to 100.000 review requests (100 active widgets)
Enterprise – $999/mo, up to 200.000 review requests (200 active widgets)
Review App #2 - Editorify ‑ Product Reviews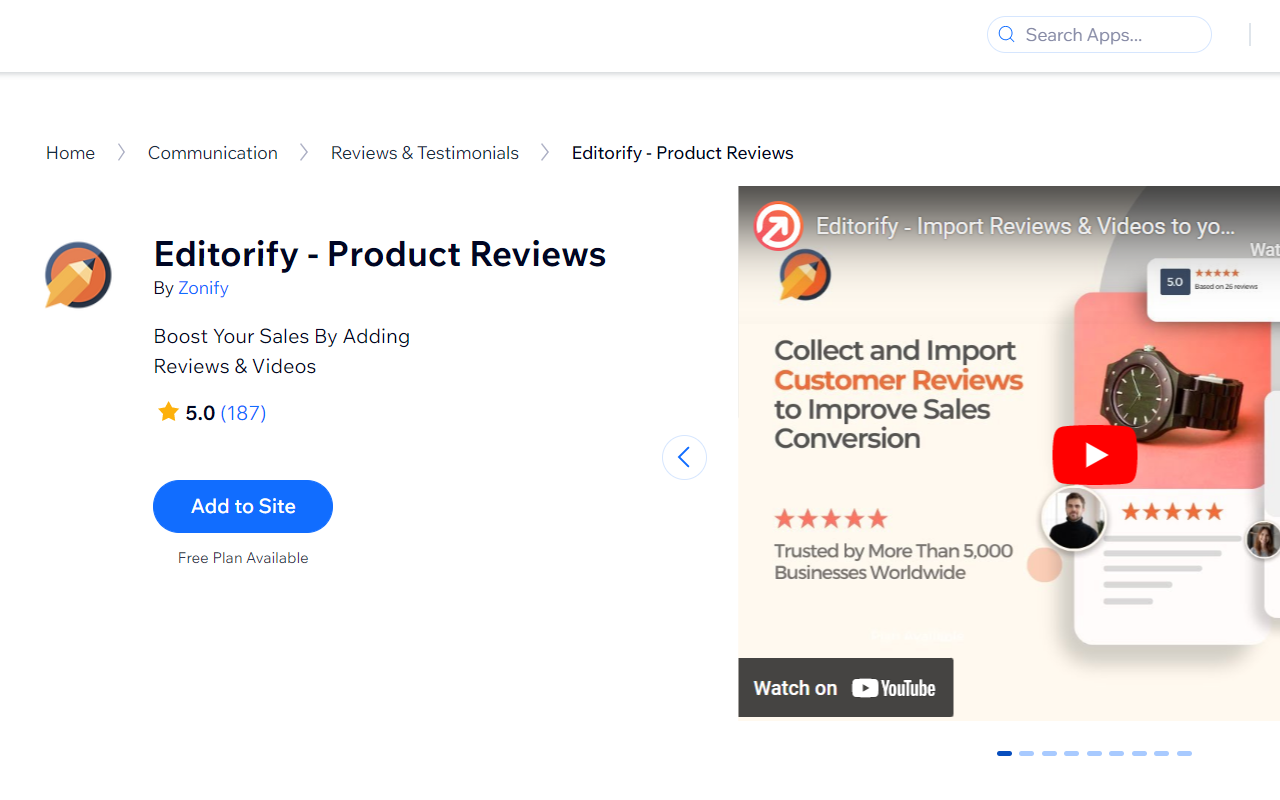 The second review app on our list is Editorify - Product Reviews.
It has decent functionalities and offers outstanding performances!
Generally, this particular product review app is suitable for small and mid-size businesses or drop ship businesses.
Pros:
You can import reviews from various popular platforms, including Alibaba, Aliexpress, Taobao, Walmart, Wish, etc.
Helps to build trust with customers
You can filter out reviews that contain specific keywords (keyword blacklist)
Cons:
The product review app isn't really suitable for big-sized businesses
Users report serious bugs and errors
Pricing:
You will have the opportunity to select from a few price plans:
Free Plan - This plan will allow you to import up to 3 product reviews for 25 products from AliExpress.
Premium Plan ($7.95/mo) - You can import up to 100 different buyer reviews from specific platforms.
Gold Plan ($11.95/mo) - You will be able to import unlimited reviews and videos from multiple platforms.
Review App #3 - Stamped Product Reviews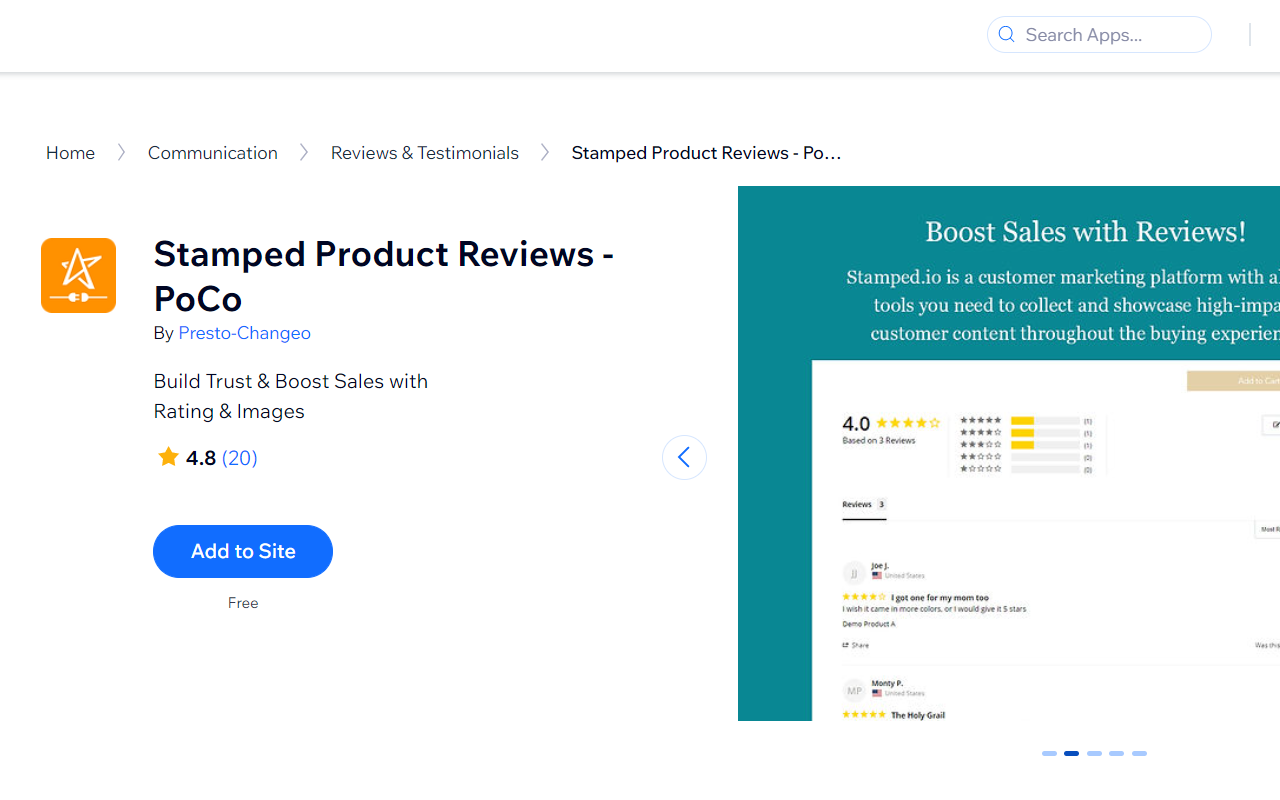 With the assistance of the Stamped Product Review app, you will be able to start gathering and showing customer reviews in just a couple of seconds - just add it to your store and start designing the widget (it's easy as that).
Pros:
Fairly easy installation procedure
You can place various on-site display widgets (Carousel, Side Drawer, All Reviews page, and more)
You can add customer attributes (for instance - fit, age, waist, more)
Cons:
No incentive awards
It doesn't have a "Free" plan
Pricing:
Stamped Product Reviews only has 1 simple price plan - Unlimited Plan.
It is $6.50 per month and gives you access to all the essential features.
Review App #4 - Customer Reviews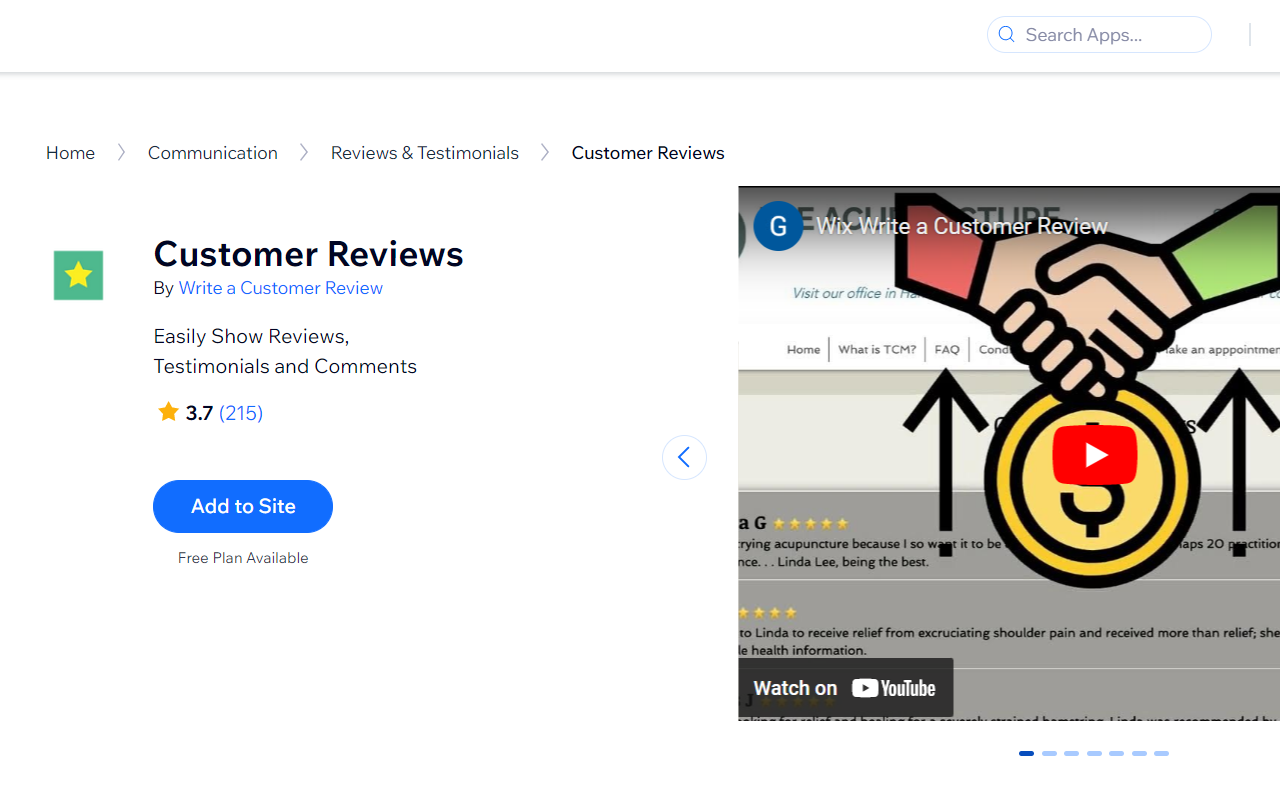 Next up on the listing, we have Customer Reviews.
With one-click controls, fast processing speeds, and great management, this particular app will definitely exceed your expectations.
Pros:
You are capable of posting various buyer reviews in just one simple click
It will help you rank on search engines such as Google, Yahoo, Bing, Baidu, and many more
Cons:
No specific customization tools (you won't be able to design your widget)
Dated look
Complaints with their customer support team
Pricing:
Customer Reviews offers 2 different price plans.
The first plan is a basic plan and doesn't cost anything, while the second one is a premium plan and is $2.42/ mo.
5) Review App #5 - Kudobuzz Reviews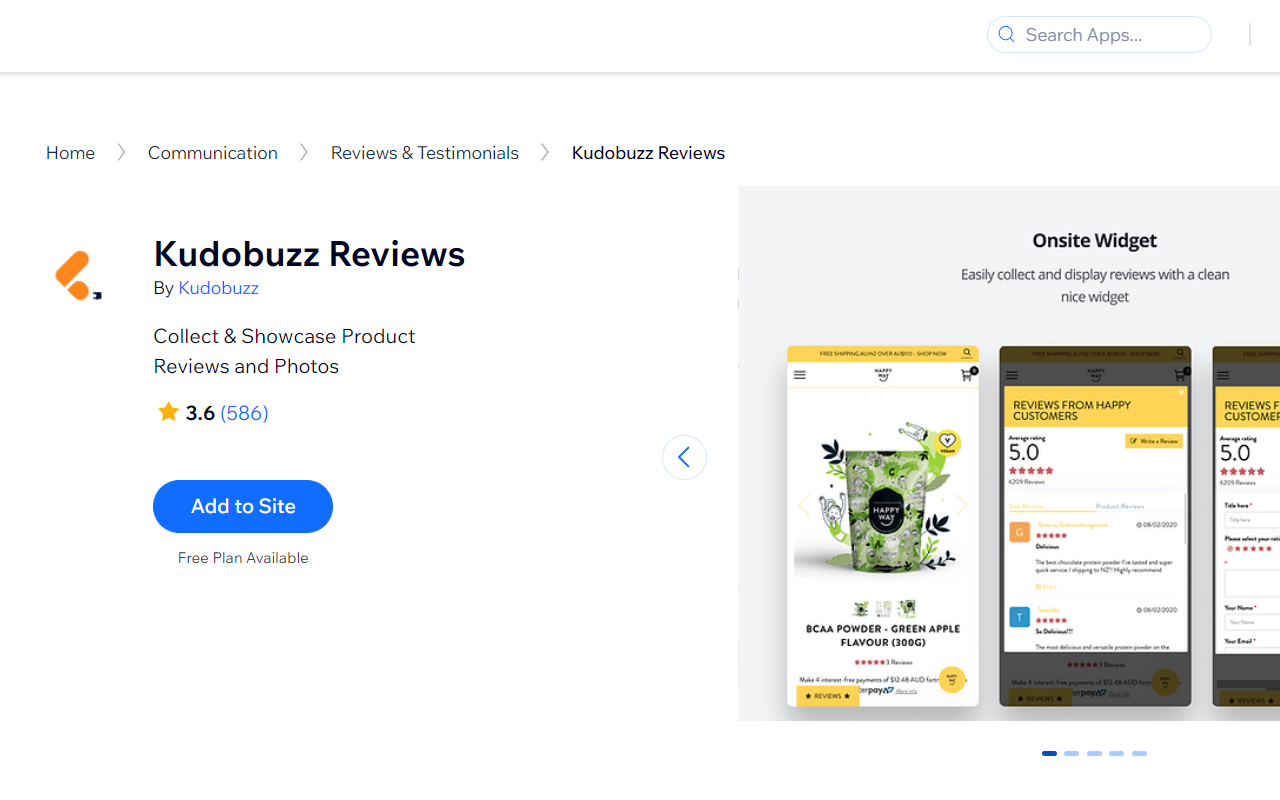 Kudobuzz Reviews is a customer marketing platform that comes with all the tools you need in order to start creating strong social proof.
It's available in literally hundreds of countries - so, everyone can use it!
Pros:
Ability to moderate all of your reviews (both positive and negative)
Widgets are optimized for all mobile users as well
Cons:
Can have slow upload times (around 15 seconds to load)
Some users have experienced several integration problems
Customers have reported it sends review requests when you don't want it to
Customer service can be slow to respond 
KudoBuzz Customer Review Examples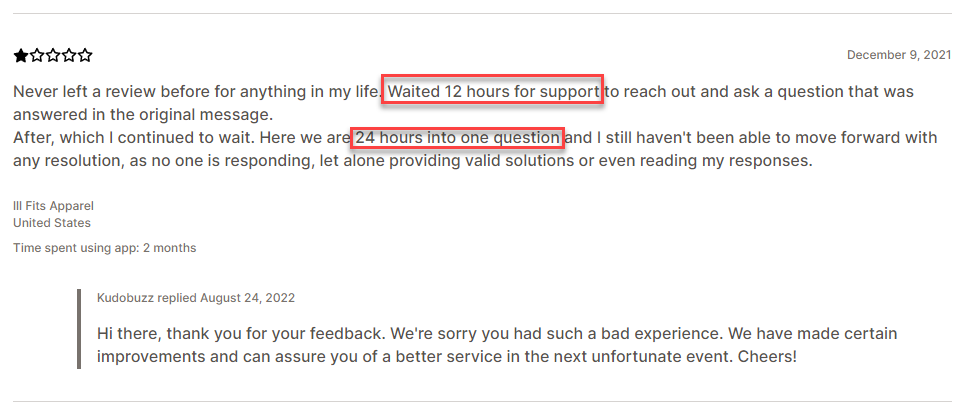 Pricing:
Coffee (Free) – publish up to 50 reviews, 100 review requests per month
Lunch ($19.00/mo) – publish up to 1000 different reviews, 5,000 review requests per month
Dinner ($49.99/mo) – publish up to 5,000 reviews, 10,000 review requests per month
Buffet ($199/mo) - publish up to 30,000 reviews, unlimited review requests per month
Conclusion
Each app, like their individual plans, have their own individual characteristics, pros, and cons.
Carefully evaluate the apps and their options and go with the most suitable one for the demands of your Wix eCommerce store.
*All information is based on the Wix app store listings as of January 2023.