Building trust is essential to selling online. And along with smart advertising user-generated content has never been more useful for building trust. 
This is not a surprise. Consumers naturally defer to the opinions of their peers about a product more than they do about any claims issued directly by the brand itself. 
Why UGC Works Better than your own Branded Content
There are many reasons why User-Generated Content (UGC) is more effective than your own branded content. 
UGC is Relatable
First, UGC is more trustworthy because it is coming from an everyday user like your potential customers, rather than from a company. This makes it more relatable and believable.
UGC is Engaging
Second, UGC is more engaging because it is usually shorter and more to the point than branded content. It is also more likely to be shareable, which means it has the potential to reach a wider audience.
UCG is Cost-Effective
And lastly, UGC is more cost-effective than creating your own content. You don't have to pay for professional photographers or writers, and you can Leverage existing user-generated content to promote your brand.
So if you're looking for a more effective way to reach your target audience, consider using UGC. It's a powerful marketing tool that can help you achieve your business goals.Consumers are often more likely to trust brands that have been "tested and trusted" by neutral people, and neutral people in this instance are other consumers. 
In a survey by TurnTo Networks, 90% of customers said that user-generated content (UGC) primarily influenced their decision on whether to buy a particular product or not. 
In a post on the top social proof apps, HappyPoints points out that:
70% of Americans say they look at product reviews before making a purchase.
63% of consumers are likely to purchase from a site if it has product ratings and reviews.
In the light of all these, don't you think it's smart to take hold of the social proof opportunities that come your way every day? By taking advantage, I mean that you can reap the benefits of UGC and drive your business forward! 
You can do this by harnessing the power of these types of content on your website, blog, and social media account! 
 In this post, I'll walk you through 7 types of user-generated content that will exponentially grow your business.
7 Types of User-Generated Content That Boost Brand Trust
1. Customer Reviews
These types of reviews are most effective on your product page. 
They do more than you may know in convincing people to choose your product. Take a look at these statistics about customer reviews gathered from a marketing company called BrightLocal.
91% of 18-34-year-olds believe in online reviews just as much as they trust personal recommendations from people that they know.
68% of consumers have to see a minimum of 4 customer reviews before they make their decision to trust a brand.
40% of consumers are put off and will discontinue their business with a brand after they have seen negative reviews about that brand.
Consumers love this type of UGC so much because it helps them make informed decisions and reduce the risk of losing their money to a defective product or service. 
Now, you may try to erase all of the bad or average reviews about your brand, but consumers "need" such bad reviews too because they get the intuition that you are honest and not just trying to be 'salesy'. 
The use of customer reviews by Amazon was first done in 1995 when Amazon allowed buyers to post surveys on items that they purchased. This made people trust Amazon more, and to date, it remains the most popular online store for buying and selling. 
 This is proof that this feedback is essential for helping your potential customers see what real users of your brand are saying about you in direct speeches.
2. User Generated Photo Reviews
Your attention is first drawn by images when you stop by to see an ad, then you look at the headline, before looking at the rest of the ad's body. 
That is why in this increasingly fast-paced world of tech, people get turned off by low-quality images. 
Swap "good enough" photos for "perfect" ones the next time you are choosing images for your product or service and your audience will notice your content and brand messaging. If you get influencers to make your images ask them to use a DSLR camera, and be sure that they have an understanding of light, composition, and the rule of thirds as the case may be. 
The better your photos from a third party, the better the engagement you will get. Now, if you would take a quick look at GoPro's Instagram account, you will find that they maximize the power of images by their constant sharing of cool action shots by their customers. 
This demonstrates the photographic wonders and possibilities users are exposed to if they used a GoPro.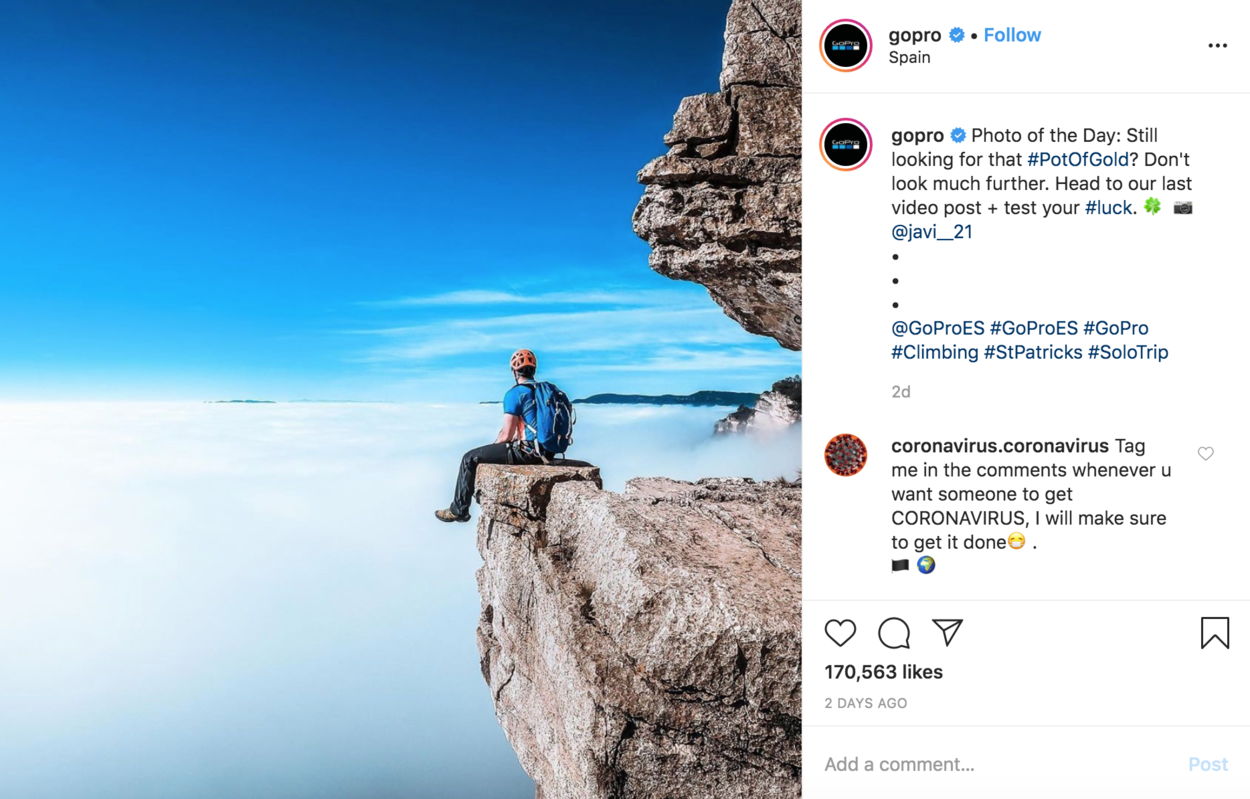 GoPro's Instagram
This photo is a simple case of leading by example that inspires customers to buy. If you want to take social media photos yourself, all you need is a camera or even a smartphone. 
Ensure that your photos speak creativity that matches your brand and excellence.
3. User Generated Video Reviews
Besides videos encouraging people to buy from your brand, utilizing video is an excellent way to keep people engaged on your social media profiles, as well as on your blog. 
The more interactive your user videos are, the more your customers have a personal connection with the video creator and your brand as a result. 
If you are wondering how you can generate user videos, take a look at this post on what social proof is and how to use it. Just like in imagery, your videos must be superbly made and must not come off as bland. 
You can get some inspiration from this Android's "Friends Forever" video that was the most shared video ad of 2015, according to video ad tech company Unruly.
The curation must have taken a while, but it was, in essence, a straightforward video showing a series of unlikely animals palling as BFFs, like a monkey climbing off and (promptly falling off of) a horse's back or a parrot generously giving spaghetti to a husky—exciting stuff to watch.
4. Photo Contests
This one is a brilliant way to engage your fans, build awareness, generate photo content, and strengthen your community. 
You can see the power of photo contests from the success of the Premium Whiskey brand Macallan. 
The brand organized an Instagram online photo contest where its users had to post pictures of themselves with the whiskey bottle using the hashtag #meandthemacallan. In the end, five winners took home unspecified Macallan prizes. 
The photos are also promoted this contest on their Facebook page and Twitter feed, so that they could get more people participating.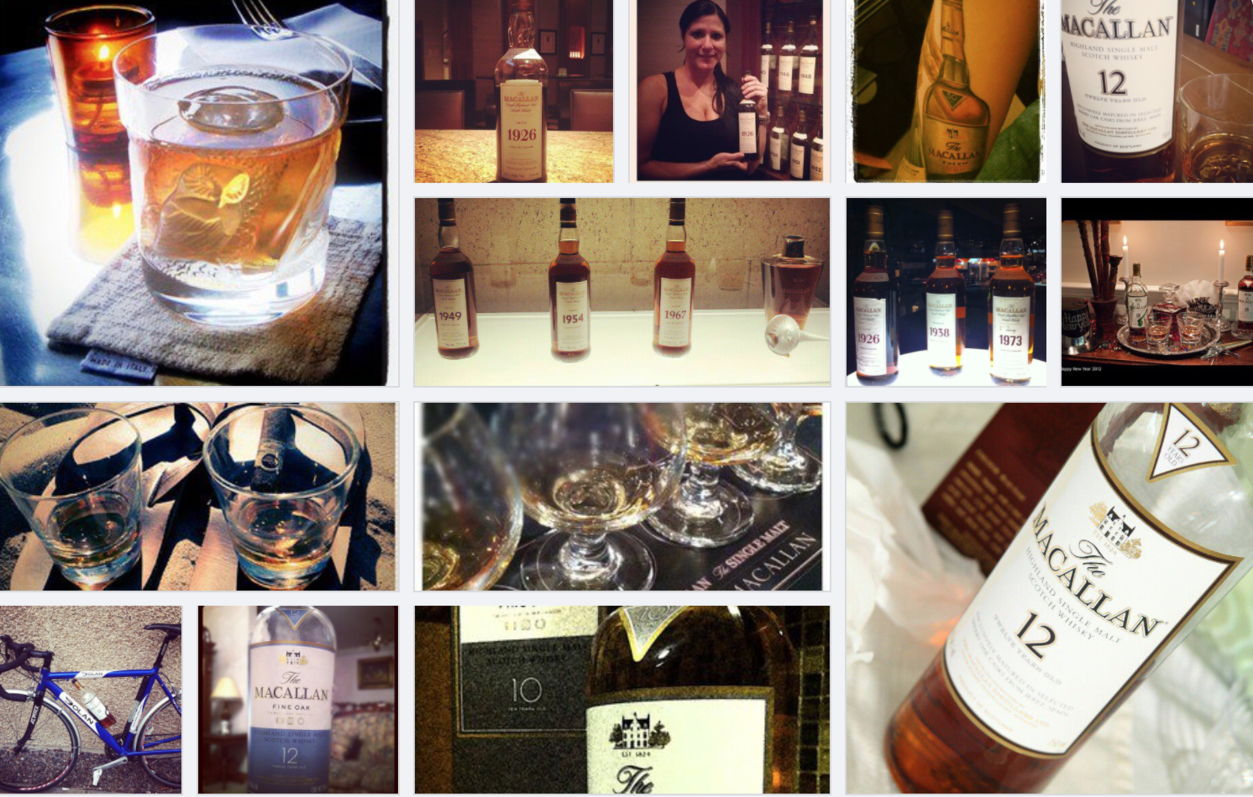 5. Influencer Content
This is a pretty easy-to-use UGC that will only involve you partnering with influencers to promote your brand. Note, however, that to get results, you will need more than just influencers. 
You will need a solid influencer plan. For more information on building a solid influencer plan check out these two articles
Milton & King used 45 influencers to raise its brand awareness in the US. The influencers engaged generated 158 pieces of content, which
resulted in
83,971 direct engagements. 
In the long run, they reached more than 980,000 consumers and won over 10,000 new followers on social media.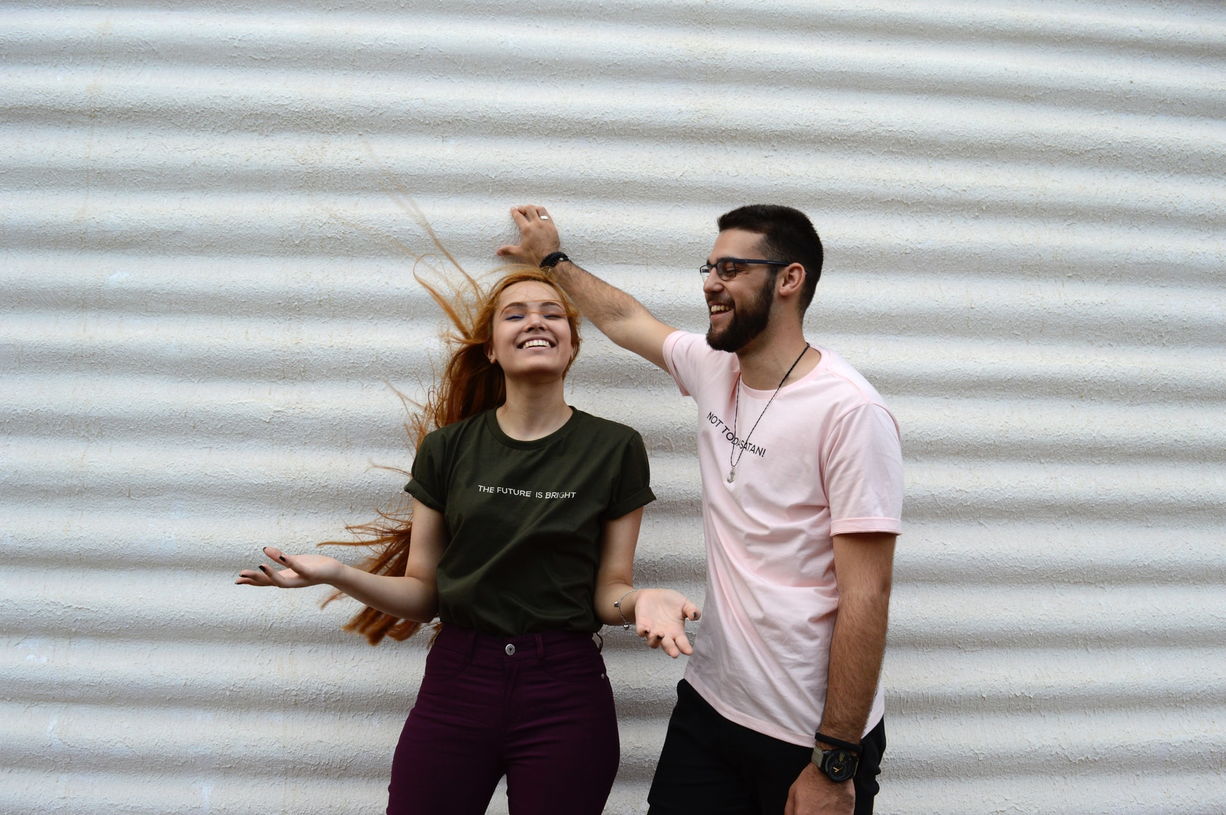 6. Campaign Hashtags
Hashtags help you to categorize your content to reach a wider audience. Do you remember Coca Cola's #ShareaCoke campaign? 
It was simply unforgettable, landing them about 25 million new Facebook followers. Kevan Lee, from Buffer shed some light on the power of a campaign hashtag perfectly: "A hashtag immediately expands the reach of your tweet beyond just those who follow you to reach anyone interested in that hashtag phrase or keyword." 
More than 500,000 photos were shared in the hashtag campaign by Coca Cola, and 6 million virtual coke bottles were created. How amazing is that?
7. Wishlists
A wish list is created for you to keep handy the products that you wish for but cannot buy immediately.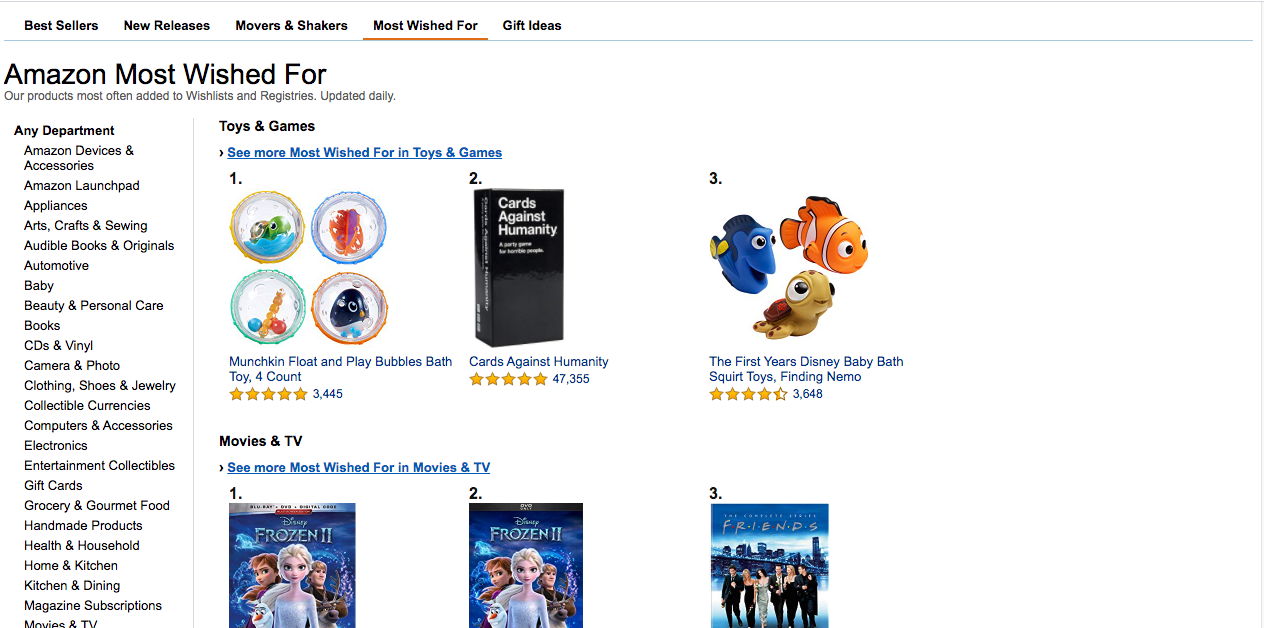 Amazon uses the information that they gather from their customers' wish lists to create a master list called "Amazon Most Wished For". This master list offers people the opportunity to see what other users of Amazon want. 
This includes their almost 156 million Amazon Prime members globally are interested in buying. The best part is that the products feature star ratings that customers know they can trust. 
You can also use a wishlist to help your customers gain insight into what others are choosing, and they will trust you more.
Conclusion
As an active marketer of your brand, you must continually seek innovative ways to draw customers and keep them. 
User-generated content never goes wrong in bringing consumers to trust your brand. 
Why? 
It gives them full and elaborate information about you. Additionally, UGC engages them, makes them feel like they have a voice, and ultimately takes away their fears of making wrong purchases. 
 Have fun using them.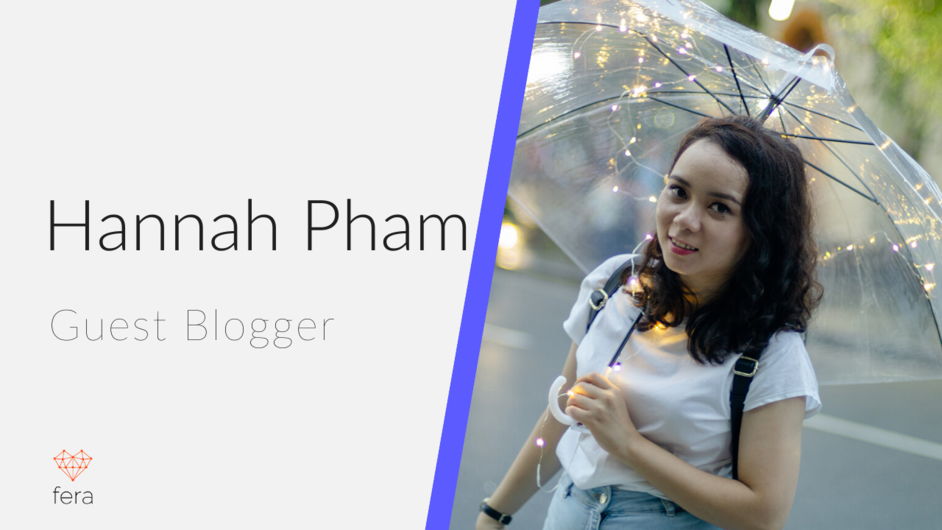 Hannah started as a copywriter, but it turns out her true passion is e-commerce marketing. She is naturally inquisitive about human behaviour and its interaction with the digital world. 
Now, she's part of the HappyPoints team with a goal to help Shopify merchants boost their business. Her team helps merchants launch their e-commerce websites and optimize their sales conversions with fully managed Shopify store setup and theme customizations.