So, you're not the only one selling the products that are in your store? That's okay, because no one is uniquely like you.
You just need to know how to show people why they should buy from you online instead of somewhere else.
We'll look at local Canadian store Mountain Cultures and compared their store to snowboard brand Salomans site.
Both websites sell snowboards and mountain apparel.
We looked at how they were displaying similar snowboards and how they were talking to customers about them.
In today's world, customers have many choices of where to purchase online. In this direct example, we see how some simple mistakes can cost us conversions.
You can watch the full 10 minute video review below on YouTube, or read the key takeaways below.
Build it Better - Mountain Cultures - Shopify Conversion Rate Optimization Audit
Selling beer online in Canada
Key Conversion Rate Optimization Audit Takeaways
Make Your Store a Delight to Shop
Use All The Information Available to Advertise the Products
Highlight Your Local Advantage
Make Your Store a Delight to Shop
Have you ever walked into a department store and it's a mess? Products are everywhere and it's stressful to even attempt to find what you want?
That's how shoppers feel when they go to your store and don't see what they expect to see when clicking on a collection or product page. Do them a favor and spend time organizing your products into concise, consistent collections. Learn about collections on Shopify here.
In the above example, the consumer's eye has to do a lot of work to search collections for what they are looking for.
Try limiting the subsections to under 5 below one sub-menu section, use other visual elements to guide the consumers eyes.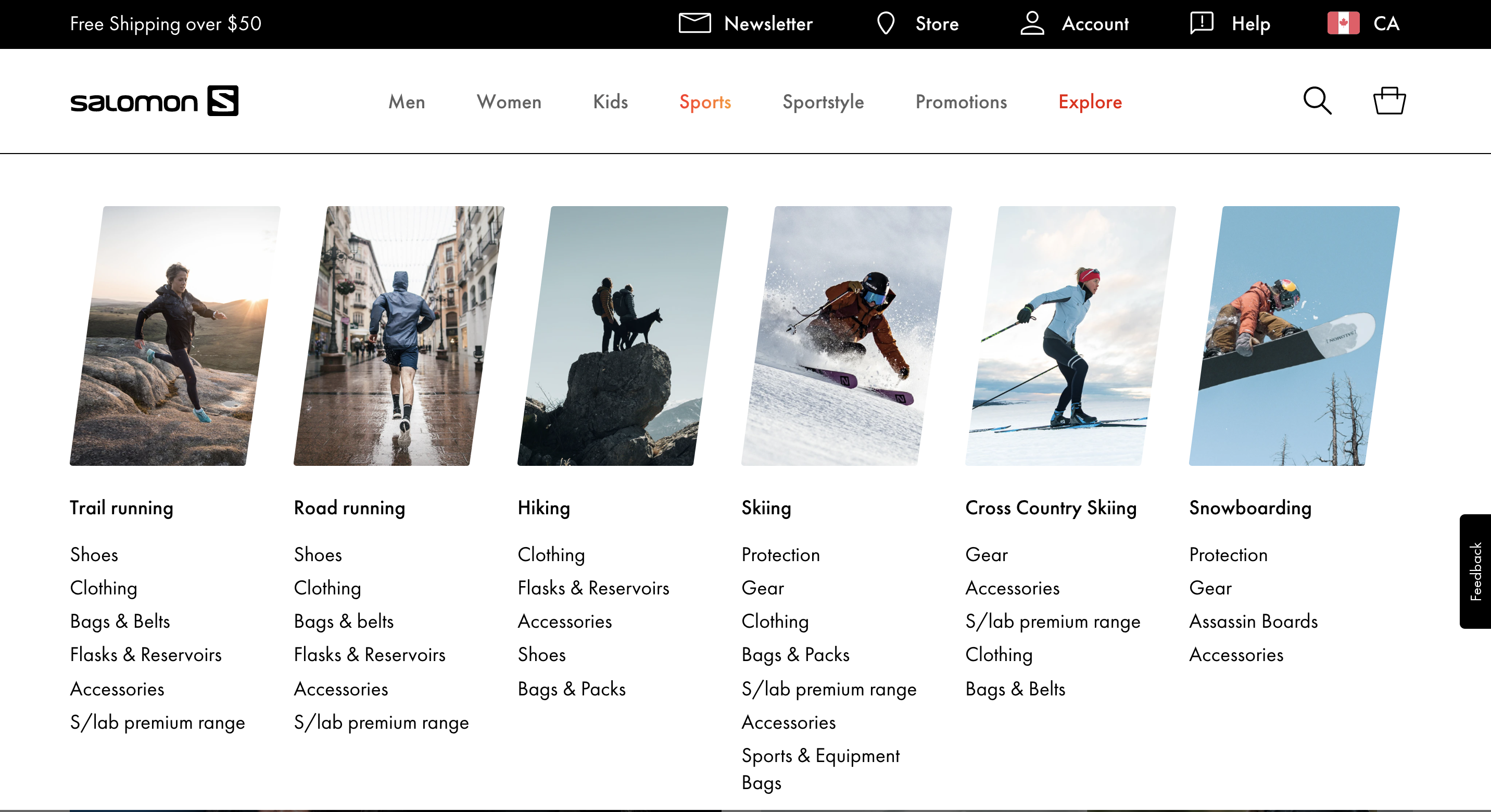 In the above example, the brand website uses images to help the consumer find what they are looking for, and uses concise grouping to limit how many collections are used.
Key takeaway:
Organize your menu to give shoppers visual directions (include photos and icons)
Avoid overcrowding drop-down menus
Do your best to make all links in your primary menu shoppable links
Use All The Information Available to Advertise the Products
You already have a relationship with the brand since you are selling their products. Why not use all the information they give you about the products to advertise them online?
Ensure all photos you have are displayed on the product pages, and the full product description.
Feel free to add to or edit the product description, if allowed by the supplying company.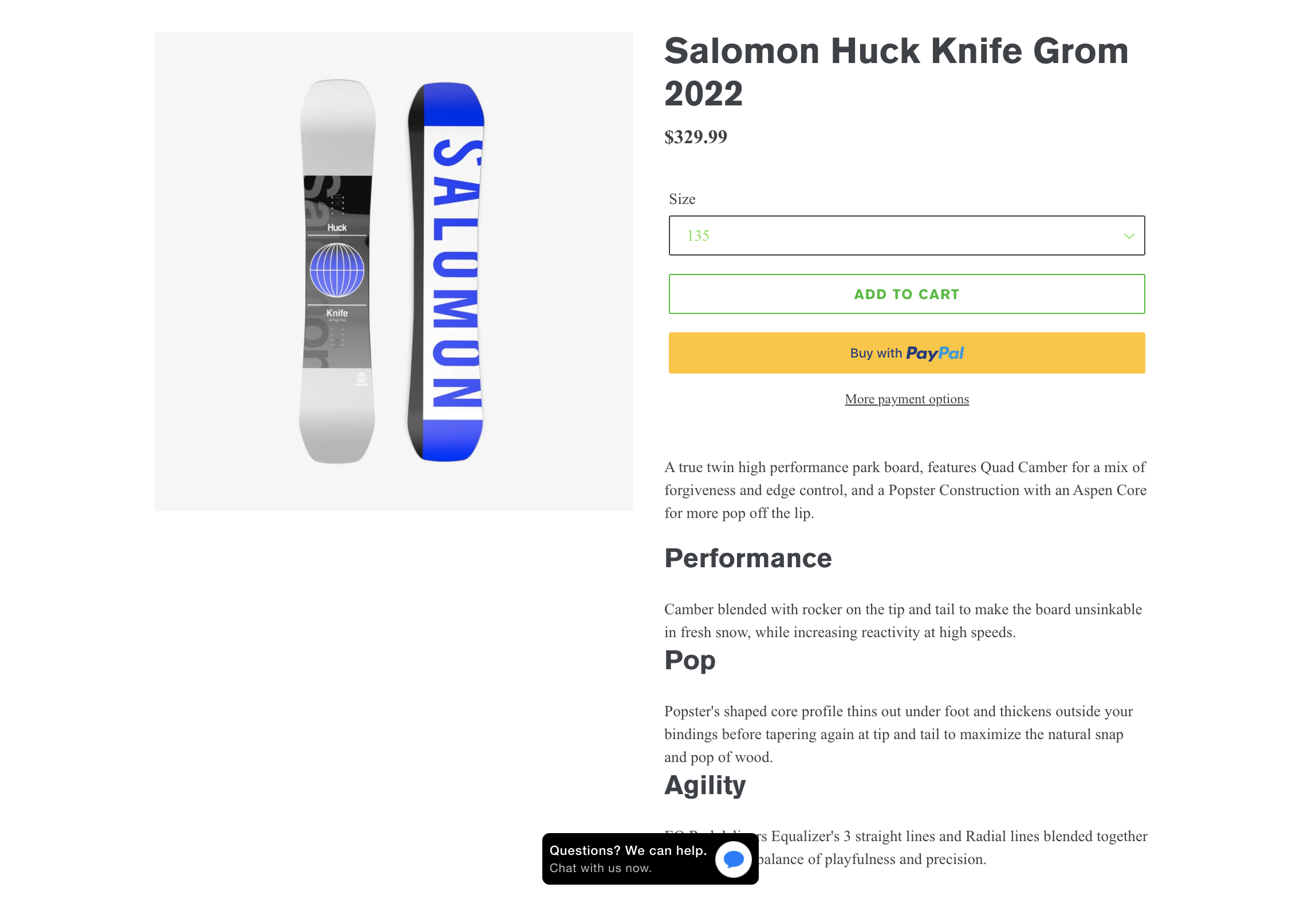 In the Mountain Cultures example above, they are only displaying one image, and a basic description of the product.
In the brand example below, they are displaying multiple product images, and in depth information about the product.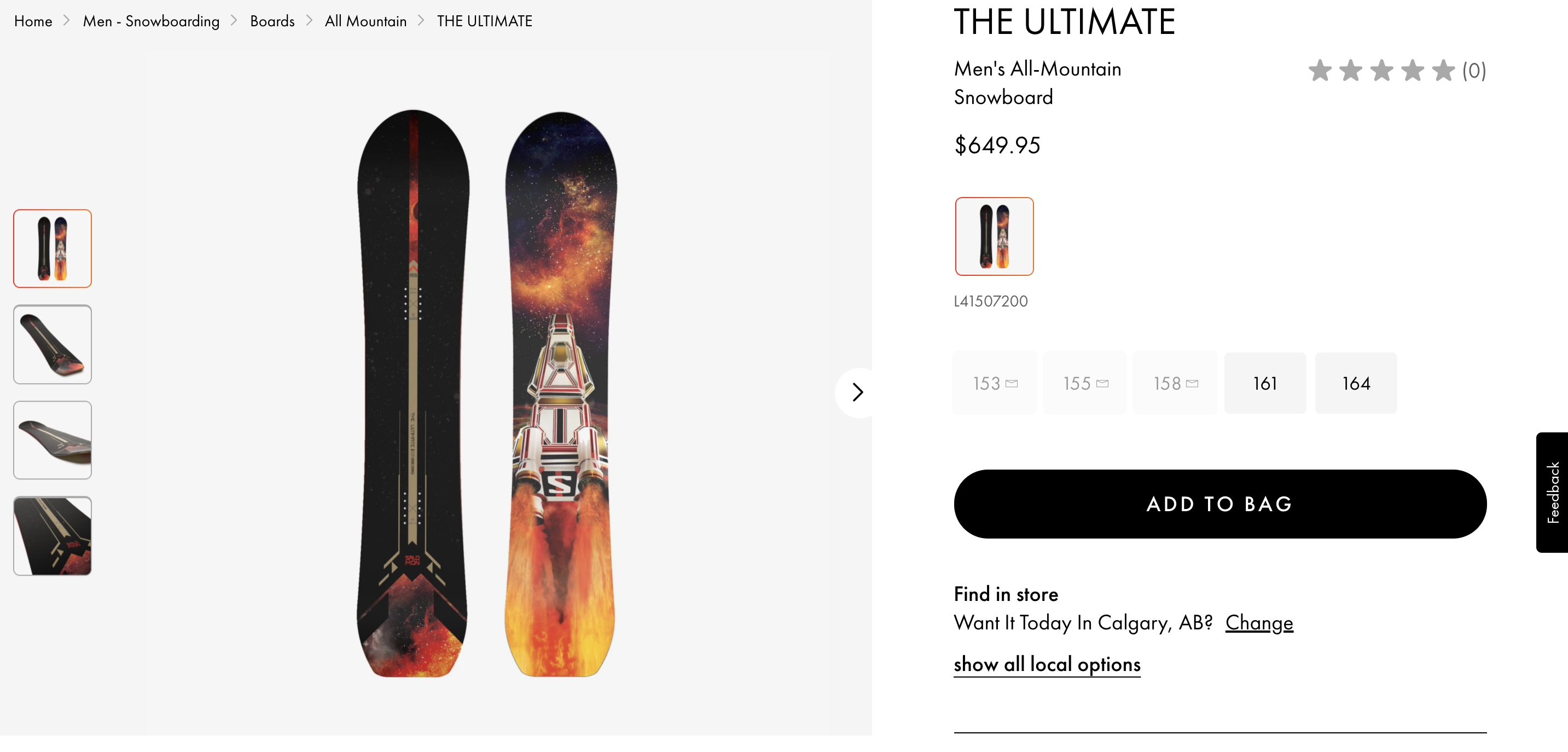 Key takeaways:
Do your best to replicate the product page from the brand, if applicable
Use Shopify Apps for product page drop-downs
Highlight Your Local Advantage
What makes you special?
What can you offer customers that other stores can't?
In this example, it is local delivery and time to delivery for local markets. Below you will see they have a local pickup option for their store, however that isn't communicated anywhere before checkout.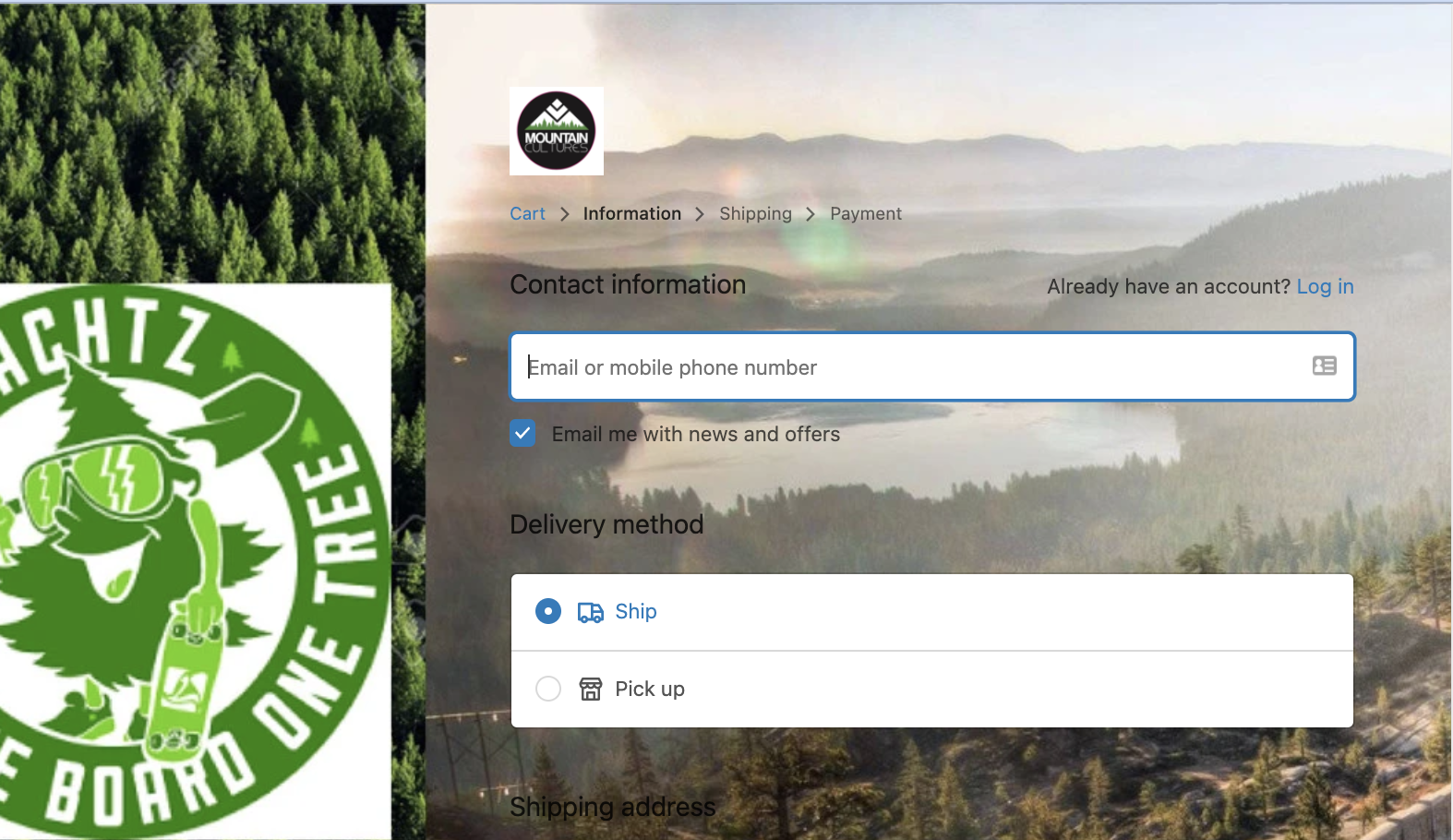 Local Pickup and time to delivery should be communicated on the home page and on the product pages.
Quick Tip:
We never recommend adding photos to the background of your checkout pages. This can cause confusion to the consumer at checkout.
Instead, use a light branded color and your brand fonts to create a customized feel.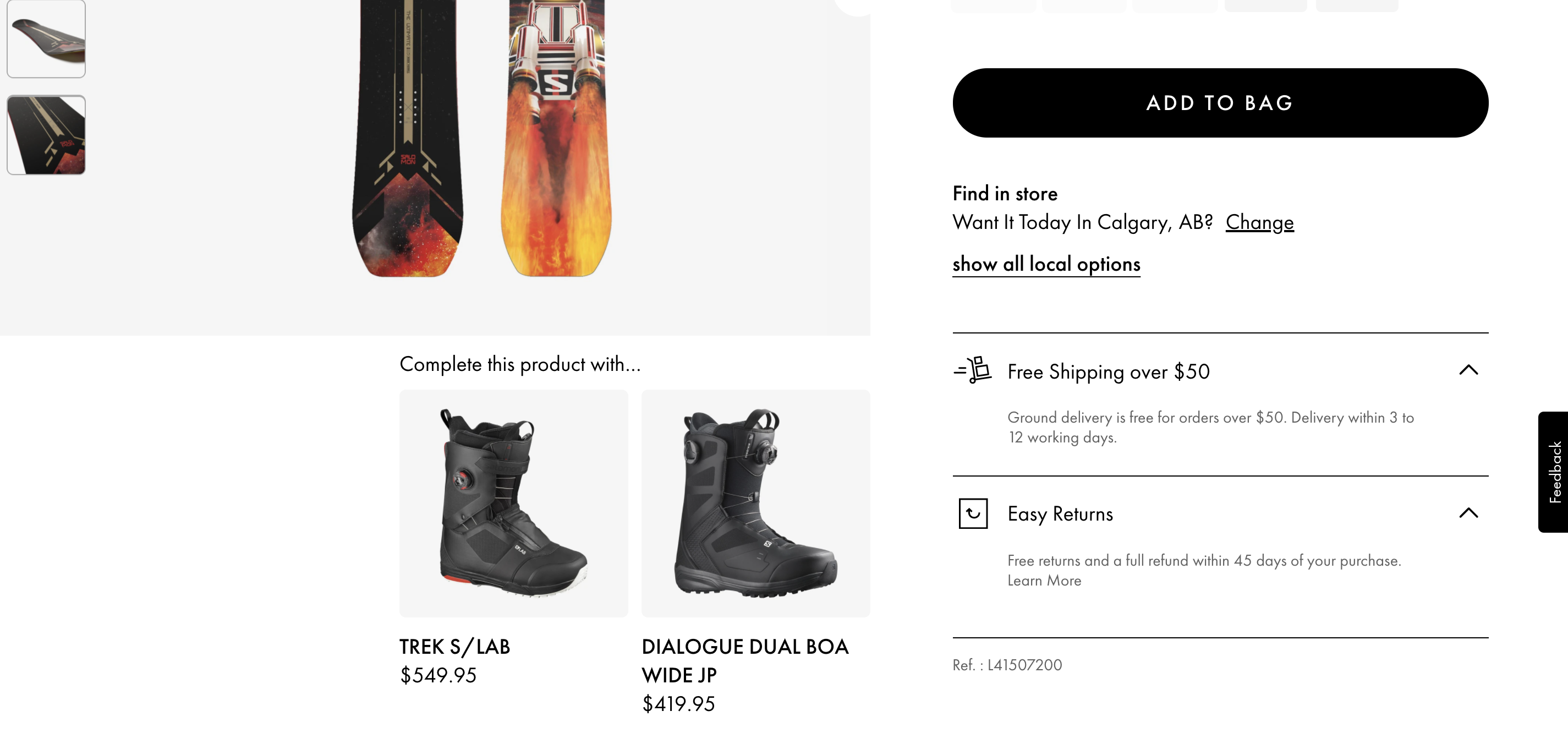 In the brand example above, they provide shipping and returns information directly on the product page, and even provide a link to find the closest retail location with the snowboard in stock.
Some other store specific advantages could be
loyalty programs
discounts or
other incentives
to purchase from the local store vs. the brand store.
Want to stand out from the competition?
If you are a product reseller looking to create customized customer experiences online, Kased Digital to help implement your vision. They work with brands of all sizes to build, optimize, re-design and support online stores.
You can also try Fera to add product reviews to your store for free!