Customer reviews play a crucial role in your business
since they impart authenticity and help build trust in your brand.
Not only can this boost your sales by influencing other shoppers' buying decisions, but getting feedback from customers can also help you assess different aspects of your business, such as
customer service

internal processes

your products or services.
The question is, how do you get those customer reviews?
Sure, you can send out an email asking for feedback, but what if there was another way?
Say hello to text messaging marketing!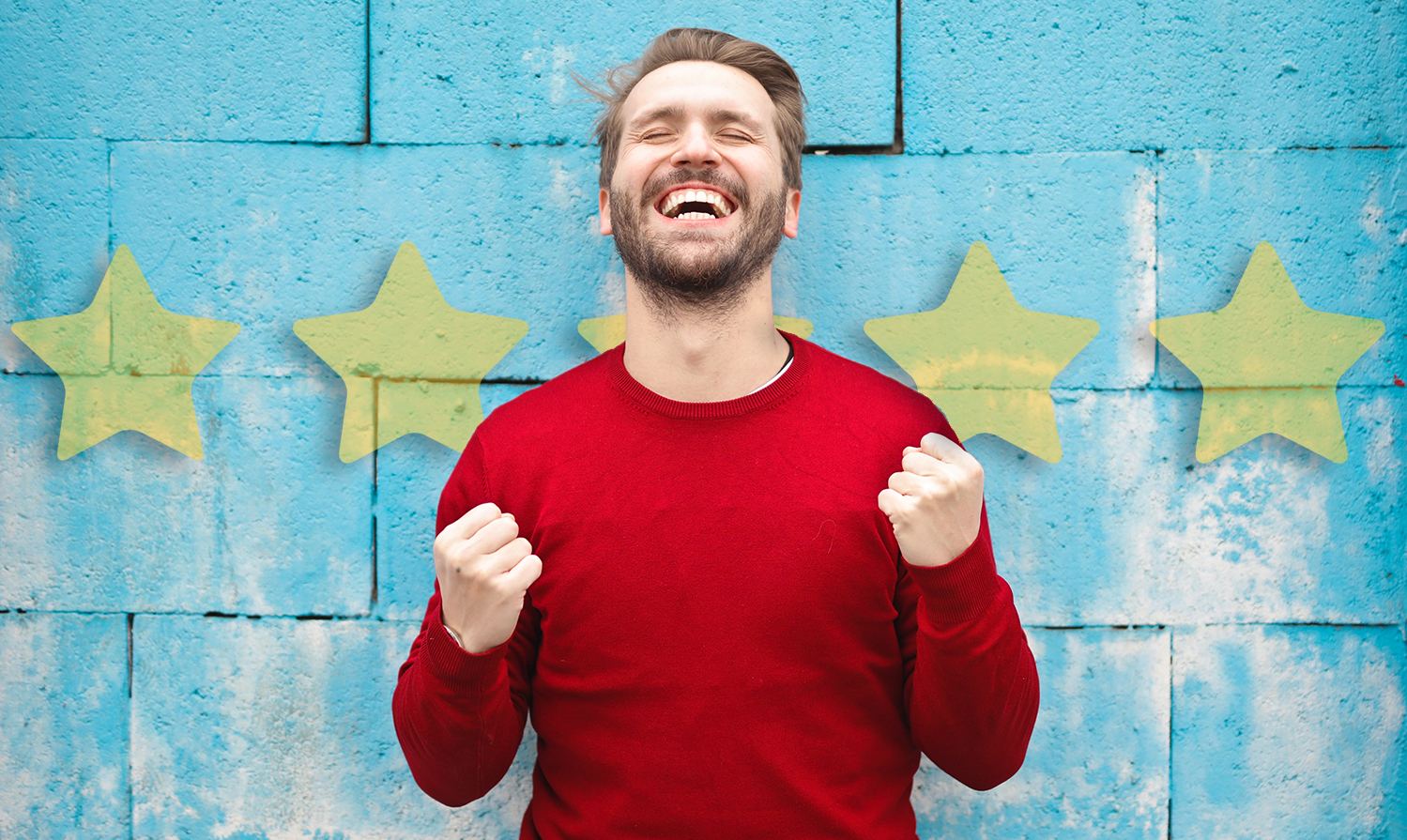 Using text message marketing for reviews
Did you know that
text messages have an open rate of 98%
compared to the 40-50% open rate of emails? Furthermore, 90% of text messages are usually read within the first three minutes of being received.
This is why text messages are among the most effective tools to encourage your customers to provide you with their reviews.
However, how do you ensure that your SMS campaigns are geared for success?
Continue reading to find out!
Asking for customer reviews via text message
Businesses that aren't using SMS campaigns for requesting customer reviews are missing out on a variety of benefits that text message marketing has to offer.
Besides high open and response rates, here are some other things about SMS marketing that you should know:
SMS is a direct and personal channel

SMS marketing is cost-effective

It gives you results right away

There's less spam in SMS marketing, which makes it easier to trust

A text message is highly customizable and flexible to meet your business' needs

It's an ideal approach to connecting with a bigger and younger demographic
5 different types of customer reviews you can ask for
Research says that 57 percent
of all local searches originate from mobile devices.
That's why it makes sense (and is easier) to reach customers on the same channel for feedback.
When you reach out to your customers using
text message marketing
and ask them for a review request, there's a high chance that they will click on the link provided and leave a review for your business.
Check out what kind of reviews you can ask your customers for by sending a simple SMS;
Review a location visit

Review a product

Rate us on Google

Let us know

Review our customer service/support
Let's go through each of them!
Review a location visit
You should run an SMS campaign to thank your customers who visit your store.
How do you do that?
At the checkout, you can ask shoppers to sign up for your SMS marketing. Once they do, you can show your gratitude and ask them to review the location visit.
This helps your customers develop a bond with your business and
the probability of them buying in their next visit increases.
Besides, you'll add one more subscriber to your list for future promotions!
Review our product
Positive reviews of a product or service can lead to others purchasing the same product or service.
You should send text messages to customers who have recently bought from you and ask them to review the specific item they purchased or the service in general.
This will help you build authority as people prefer buying from businesses that showcase other buyers' experiences.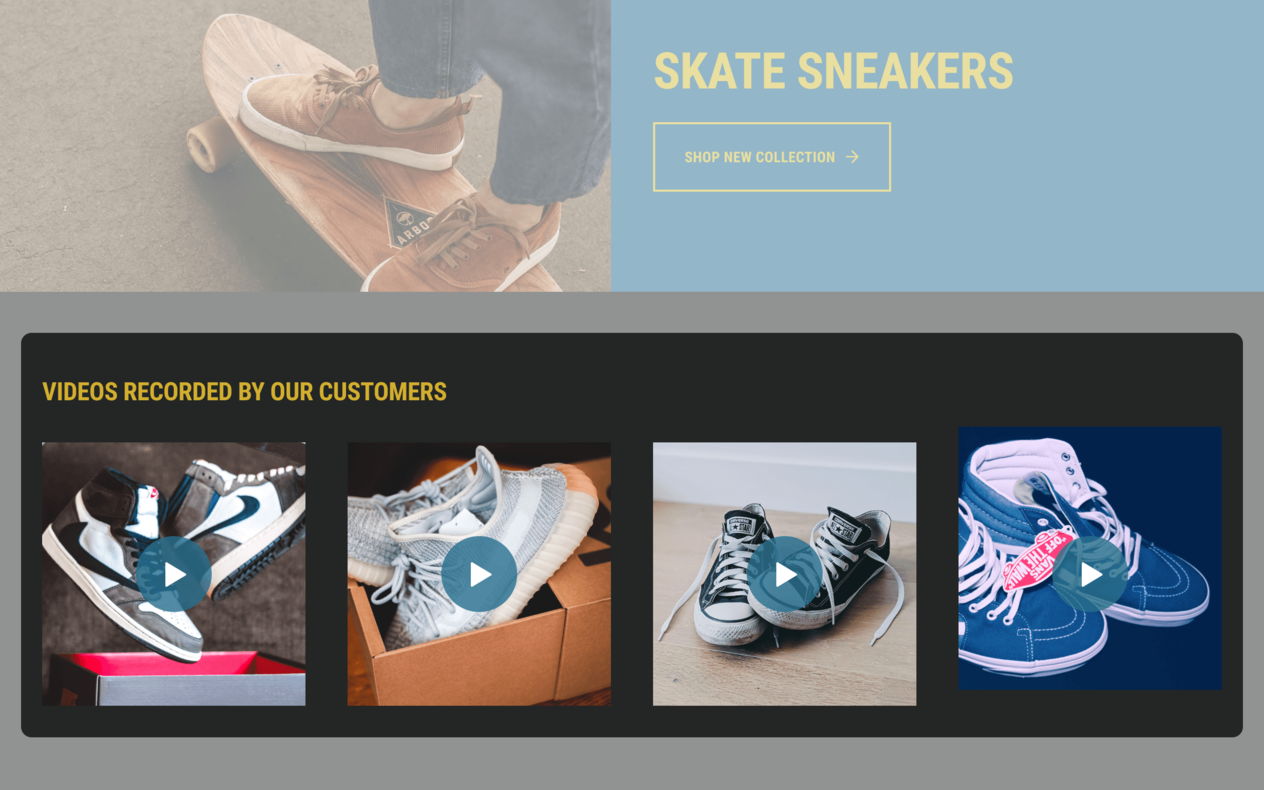 Rate us on Google
You can also use text messaging marketing to encourage your customers to leave a review on Google reviews. Besides, Google reviews can also help you with your SEO rankings. Most of your customers are already signed in on Google. Getting them to leave a review by sending them a text message containing the link is a recommended approach.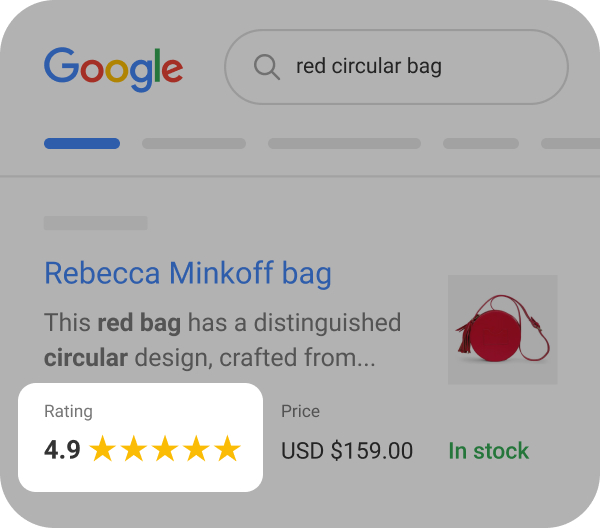 Let us know
This might sound open-ended, but the collected customer reviews can be used for improving your product or service while also catering to different aspects of your business. You can thank your customer for purchasing a product or acquiring a service from you and ask them, "Let us know how we did!" via text message.
Review our customer service/support
You should always reach out to your customers after they've interacted with your customer service or support team. You can start by thanking them for their time and interest in your business and ask for their feedback on the quality of their session with your team.
Things to consider when asking for customer reviews via text messaging
Just asking for feedback is not enough.
If you want to collect
good customer reviews
that are trustworthy and can help you convert more, keep the following in mind before sending a review request to your customers;
Get permission
Automate your review requests
Be professional in your texts
Reach out at the right time
Keep it short and simple
Incorporate CTAs
Send texts at the right time
Start by getting permission
It is crucial that you ask for your customers' permission before sending them any kind of marketing material.
Sending unsolicited messages to your customers can not only lead to some negative feedback but can also cause you legal trouble.
That's why it is strongly recommended (in fact, mandatory in different regions) that you ask for your customers' permission before you text them, thus ensuring that only the ones willing are getting text messages.
Automate your review requests to ensure consistency
You can also schedule or automate your SMS marketing. It is an ideal option for businesses to ensure that they are collecting customer feedback consistently. By automating or scheduling, you save time that would have otherwise been spent on manually sending these text messages.
You can select the date and time to send out these text surveys to the customers that have opted into your text messaging service. While you're at it, ensure that you have another string of automated text messages ready once the entry of customer feedback has been confirmed to thank your customers for their time and feedback.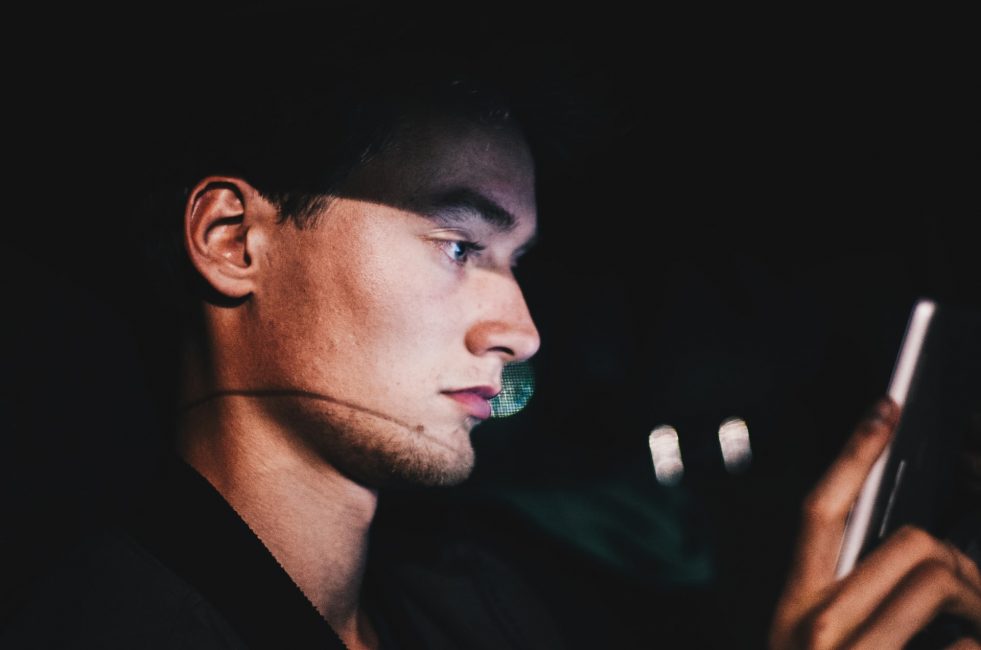 Maintain professionalism in your texts
It might be just a text message; however, you have to ensure that you're maintaining a professional tone while asking for customer reviews.
It's strongly recommended that you follow the standard practices for business texting even after having a casual conversation with your customers. As a rule of thumb, your text messages should be as professional as your emailed survey requests.
When you're running an SMS campaign for customer reviews, you should always mention your business' name, thus maintaining that branding effect throughout your customer journey.
Furthermore, you need to remain positive even if customers decline to honor your customer review request or do not respond at all.
You can increase this conversion by keeping your messages short and sweet and avoiding long paragraphs.
Apart from that, ensure that you proofread your text message before it is sent to your customers.
Reach out at the right time
When it comes to text messaging marketing, timing is a key factor in executing it successfully. Almost everyone has access to mobile phones, and you can use this to your advantage. However, it will help your business only if you're doing it correctly.
The ideal time to ask for a customer review is after a recent purchase or service procurement. It is strongly recommended that you keep your feedback survey short. Otherwise, you run the risk of people abandoning it midway.
You can also ask for customer reviews following customer service or support sessions. You should strike when the iron's hot – implying that you should ask for the customer review when the experience is still fresh in your customers' minds.
Keep it classy – keep it short & simple
SMS stands for 'Short Message Service' – it's in the name; keep it short.
The best text messages get to the point right away and are short.
You should keep the technical jargon and big words out of it. Focus on delivering the information to your customers in simple English (or any other language you use to communicate) while giving them instructions on how to act on it.
For instance,
'Hello John, thank you for purchasing Product A from us.
We would love to hear what you think of it.
Click on this link to give us your valuable feedback!'
Make Sure To Incorporate CTAs
The best way to increase engagement with your SMS marketing messages is by incorporating calls to action (CTA) in them.
A CTA can either break or make your SMS campaign. If done correctly, it can encourage your customers to take action. That's why it needs to be highly direct and understandable to the extent of as simple as one, two, three!
A good CTA
will have your recipients not only read your text but interact with it. Having a CTA in your request for customer review will make it easier for your customers, thus increases the probability of them honoring your request.
Be Conscious About When You're Sending Your Texts
Text message marketing is instantaneous, and as mentioned earlier, 90 percent of the text messages get read within the first three minutes.
This implies that you must factor in when your recipients are most responsive to your texts. For instance, a text message sent at 3 AM will most likely be ignored.
That is why you need to time your text messages asking for customer reviews strategically. It has been observed that text messages sent in the
evening or late afternoon
perform much better than other timings of the day.
For your special offers, you can also send a text on weekends or special holidays.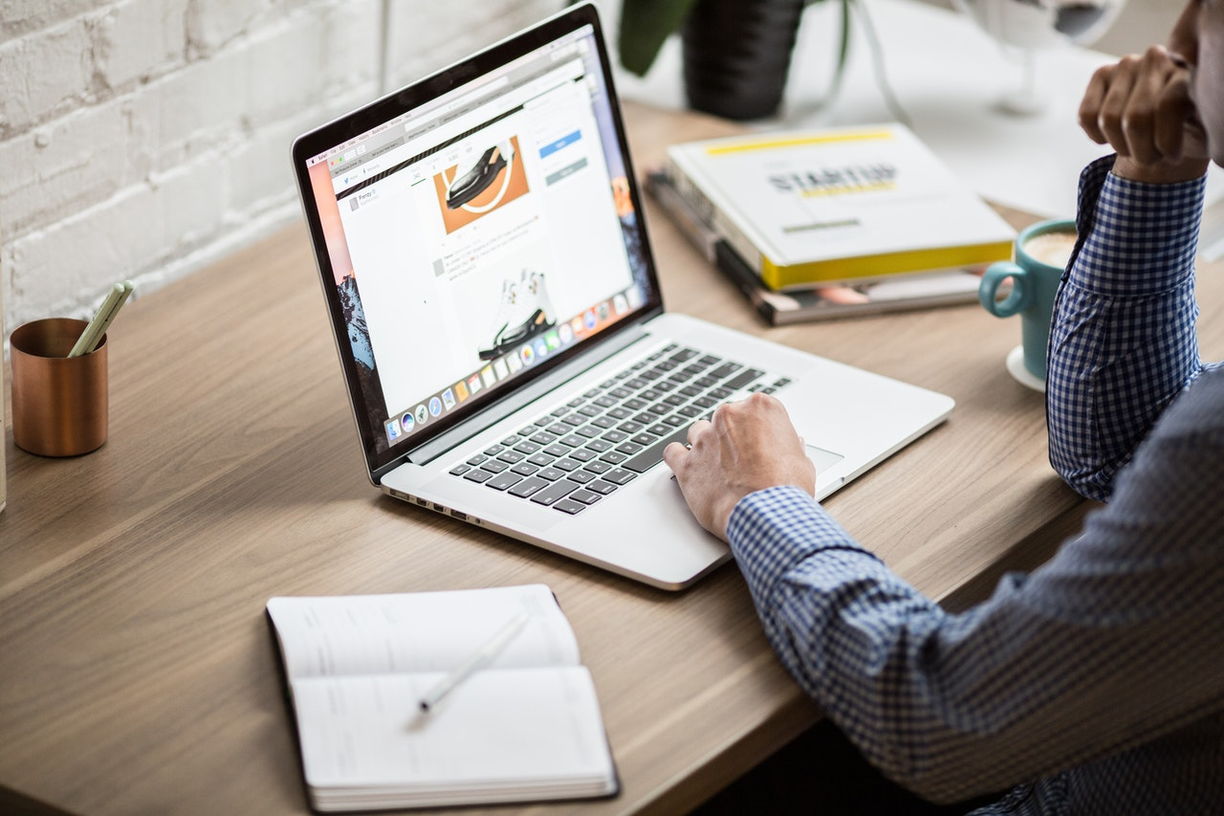 To Sum It All Up…
For your business, every customer feedback matters.
The good ones can be used to encourage other visitors to your website to make purchases and demonstrate how your customers trust you.
In comparison, the negative ones can be used to improve various aspects of your business.
Text messaging is an optimal way of reaching out to your customers and asking them to provide you with their feedback. Running an SMS campaign for this purpose is easy and cost-effective.
Furthermore, doing so helps you develop a stronger and more trusting relationship with your customers, leading to your business's growth.
About Saaqib Ahmad Malik
Saaqib Ahmad Malik is an experienced content writer with over a decade of experience under his belt. He's worked as the lead content writer for Wonderful Engineering and enjoys writing about various topics. He's working with Vertex on two projects, namely, helpcenterapp.com andsenderium.com. Apart from content writing, he is running his own IT company as well.