Your dashboard has been updated
We just updated your dashboard and we couldn't be happier! This latest update is not only aesthetically pleasing, but it allows you to easily see how the Fera Social Proof app is influencing your revenue and conversion rate at a glance. Not only that, but we have added functionality that will help you gather, manage and display your social proof!
Here is a rundown on the new features
Your store content at a glance
How Your Widgets Have Influenced Your Orders
View the stats of your campaigns
Your overall store stats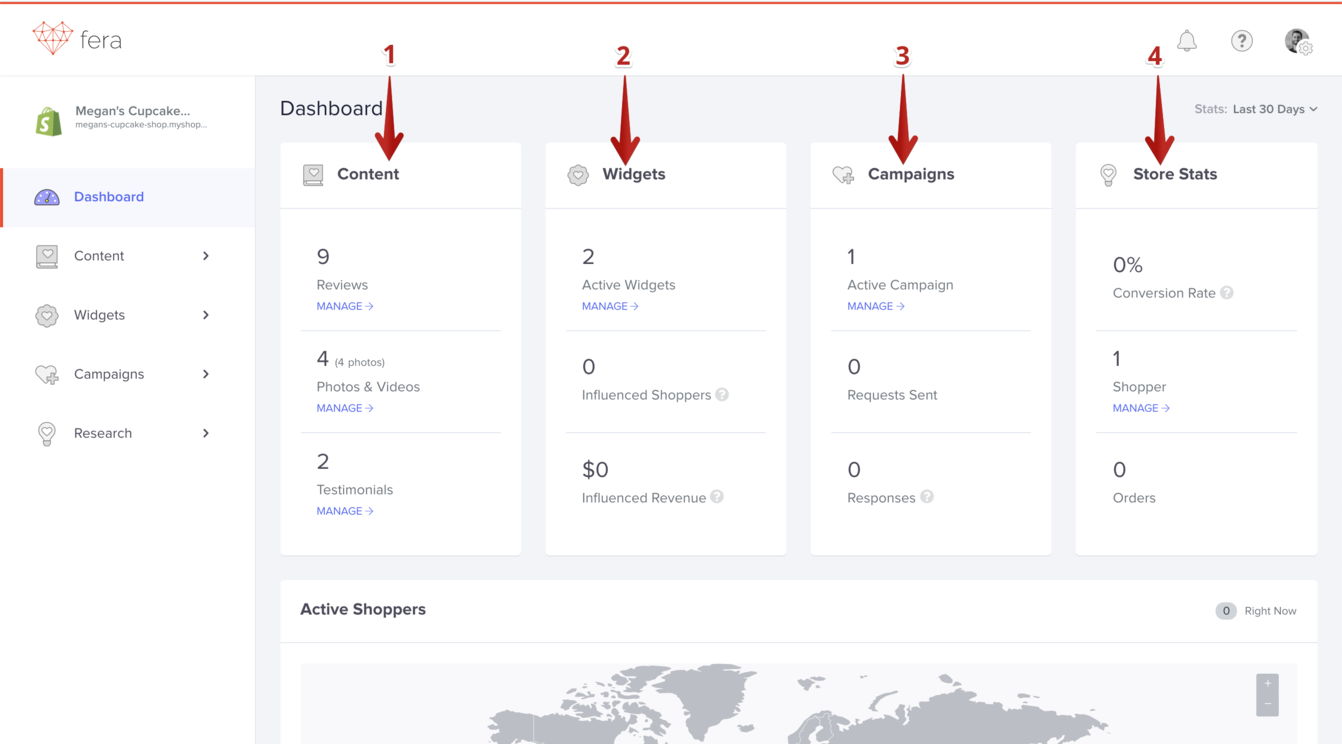 See your store performance at a glance
Now you can see the overall performance of your store at a glance. We just show you the important information like
Unique Shoppers
Orders
Current Conversion Rate
Having this information when you open your dashboard is always useful so you can adjust your because you can see where you will give you a snapshot of your
View all your social content
We will show you all the widgets you have running in your store and indicate their status with a colour coded dot.
Here is that the colors mean:
Green: This widget is active and running on your store
Yellow: Your widget is in the testing phase (learn more about A/B testing here)
Dark Grey: The widget is in draft
Light Grey: This widget is inactive
See how your content influences your revenue
The most important part of the new dashboard is the performance section. This section will help you determine how useful Fera is for your online store. You will be able to determine how many orders Fera influenced and how many shoppers saw your social proof content.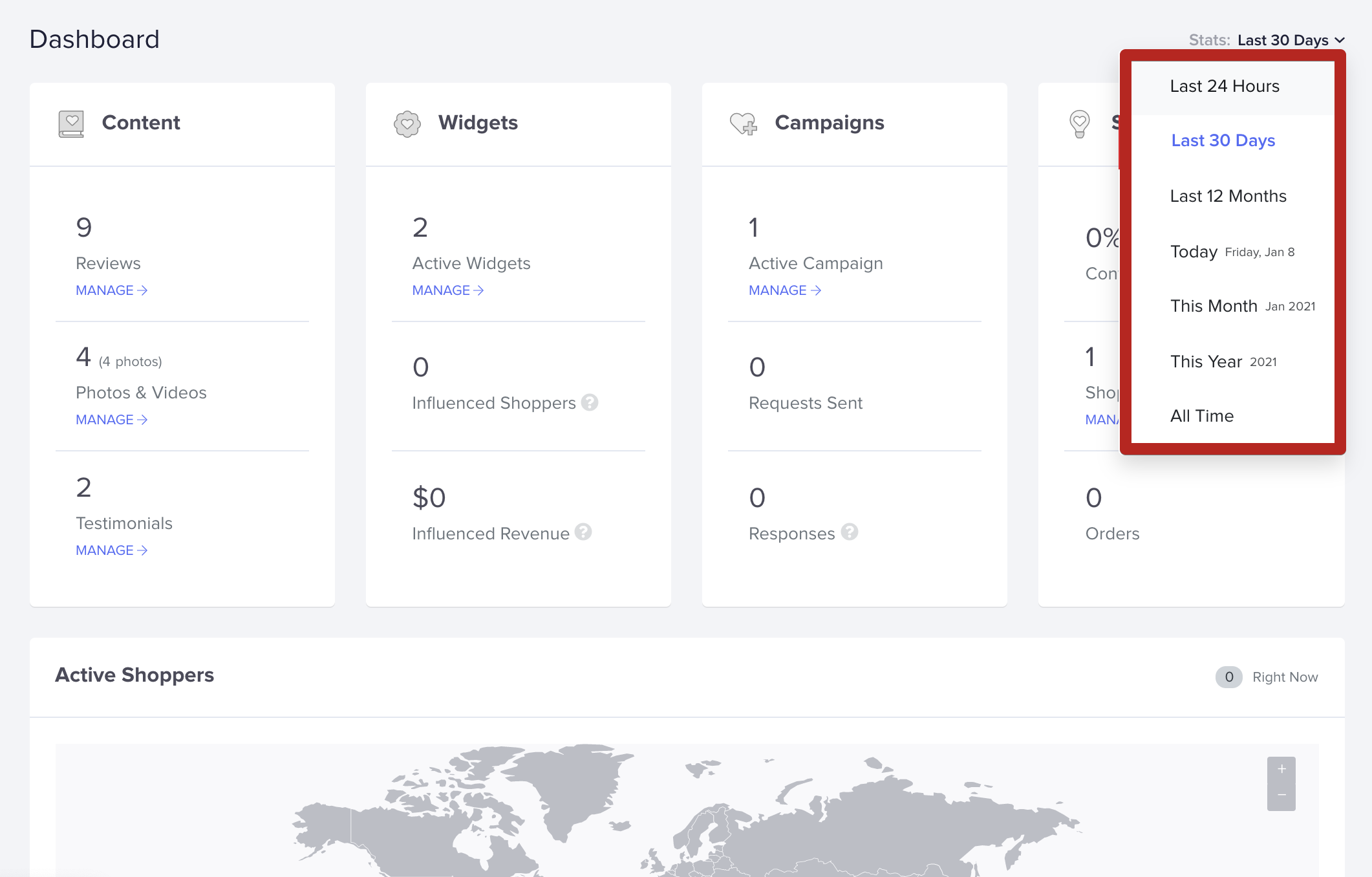 Easily view your historical stats
You can also view your historical statistics by
We made this feature more accessible, to help you see how useful Fera has been for your store over time.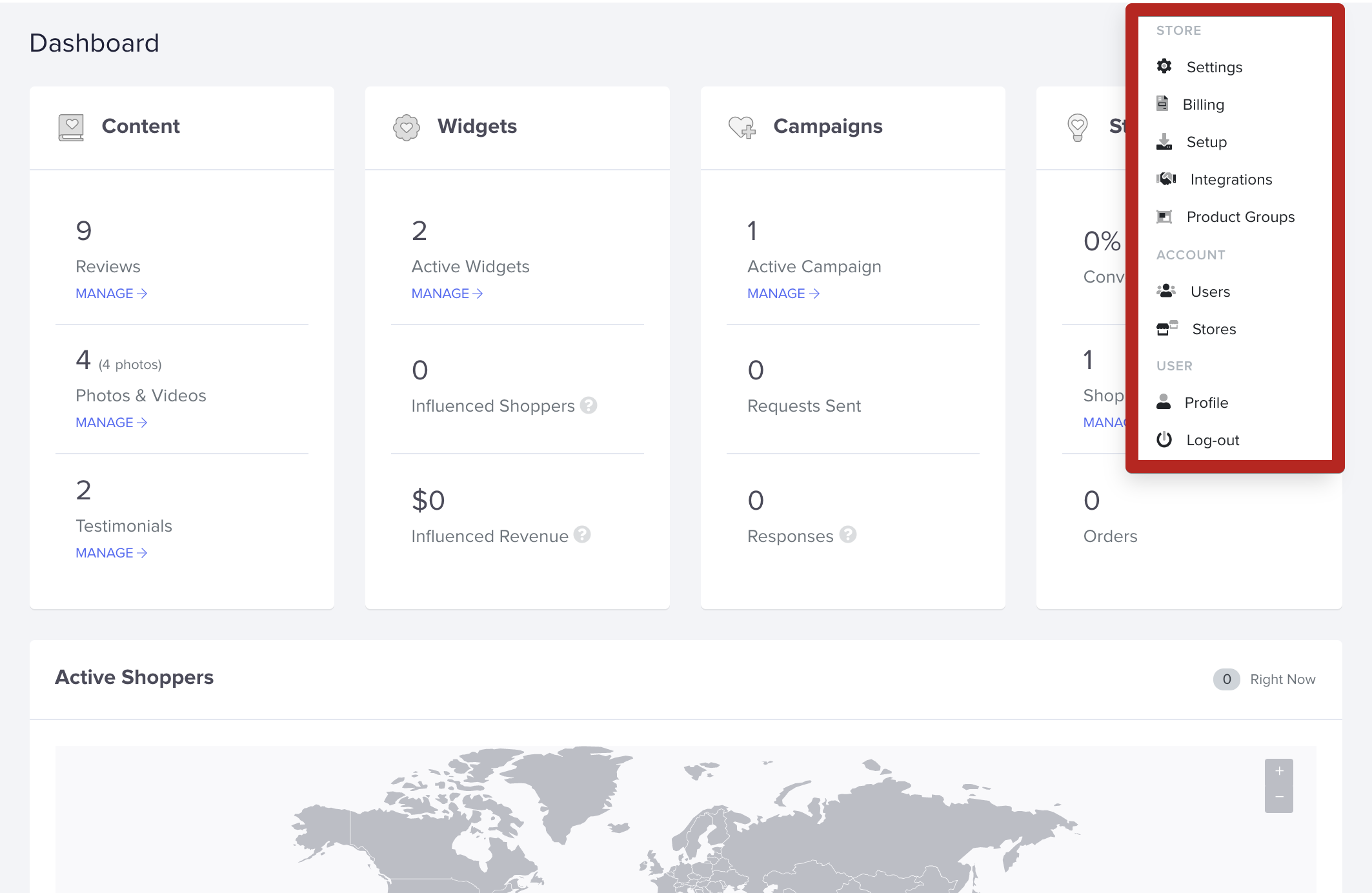 Updated Shopper (Buyer) Journey Tracking your buyers and shoppers has never been easier. With the updated interface you can see
where in the world your customers are
what type of device they are using
their operating system
how many actions (events) they took on your site
their likelihood to buy from you
every page they have visited
which Fera widgets they interacted with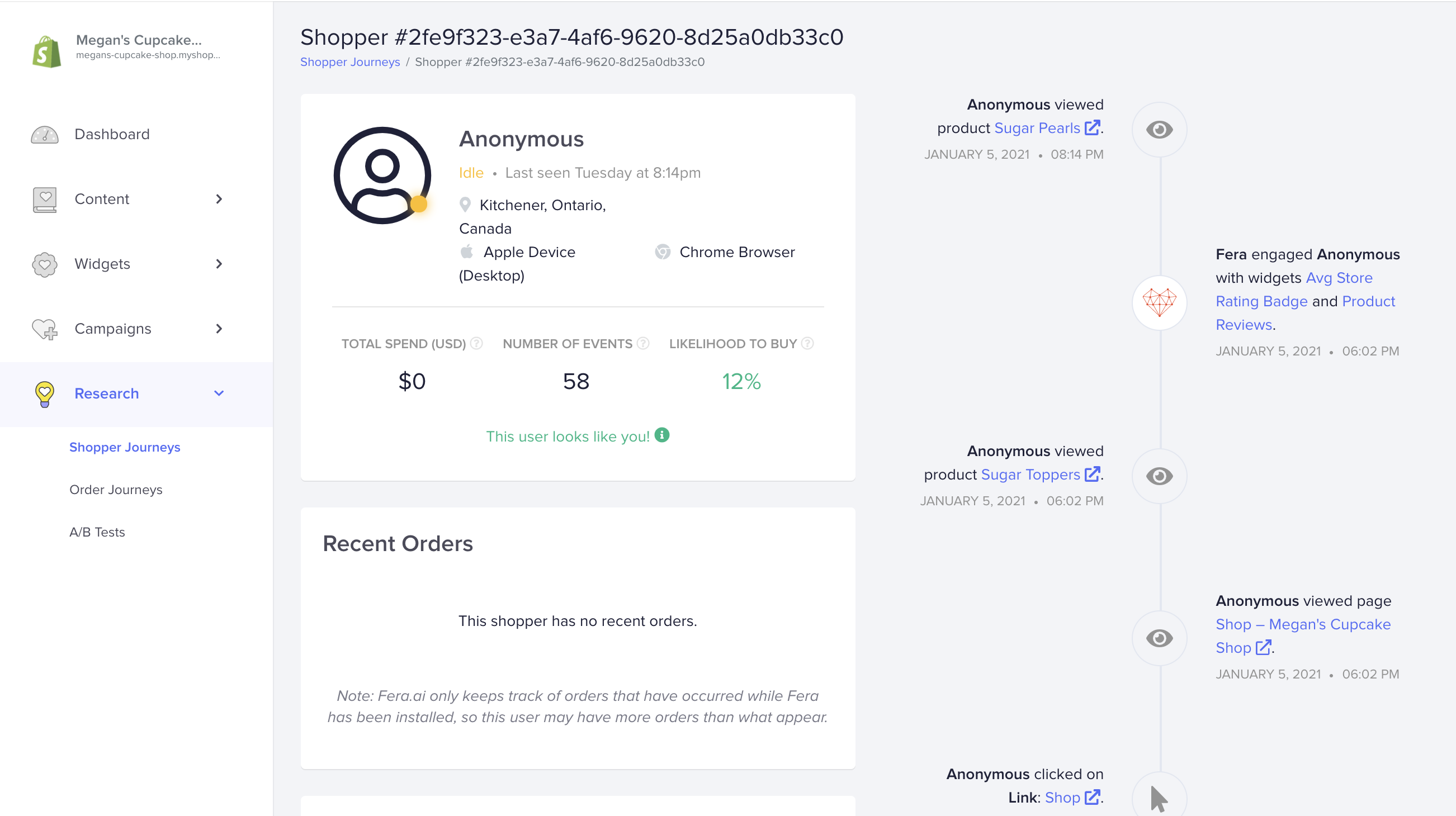 All this information will help you understand where your customers are coming from, what they are looking at and what type of social proof they are interacting with.