Embedding consumer reviews as social proof on your product pages is an excellent way to build trust in your store.
There's no better way to do this than by installing one of the top-tier Wix product review applications - Kubouzz and Fera Product Review.
Both apps offer a great value for the price, are available in a few different plan options, and have several third-party app integrations that you can use to your business's advantage.
But, you might be wondering "which app is actually better for my multi-functional online store? Kudobuzz or Fera?"
Well, after several different test analyses, we can confidently say that Fera Product Review is the better option.
And, here's why!
Easy Navigation Process
First, let's talk about the entire navigation process of both apps.
Fera has a simple to use dashboard.
You will be able to go through all of the options and features in just a few simple clicks.
Conversely, Kudobuzz can be a lot more challenging to navigate and use.
Therefore, you might spend a lot of time trying to figure out how each feature actually works - this can minimize your productivity.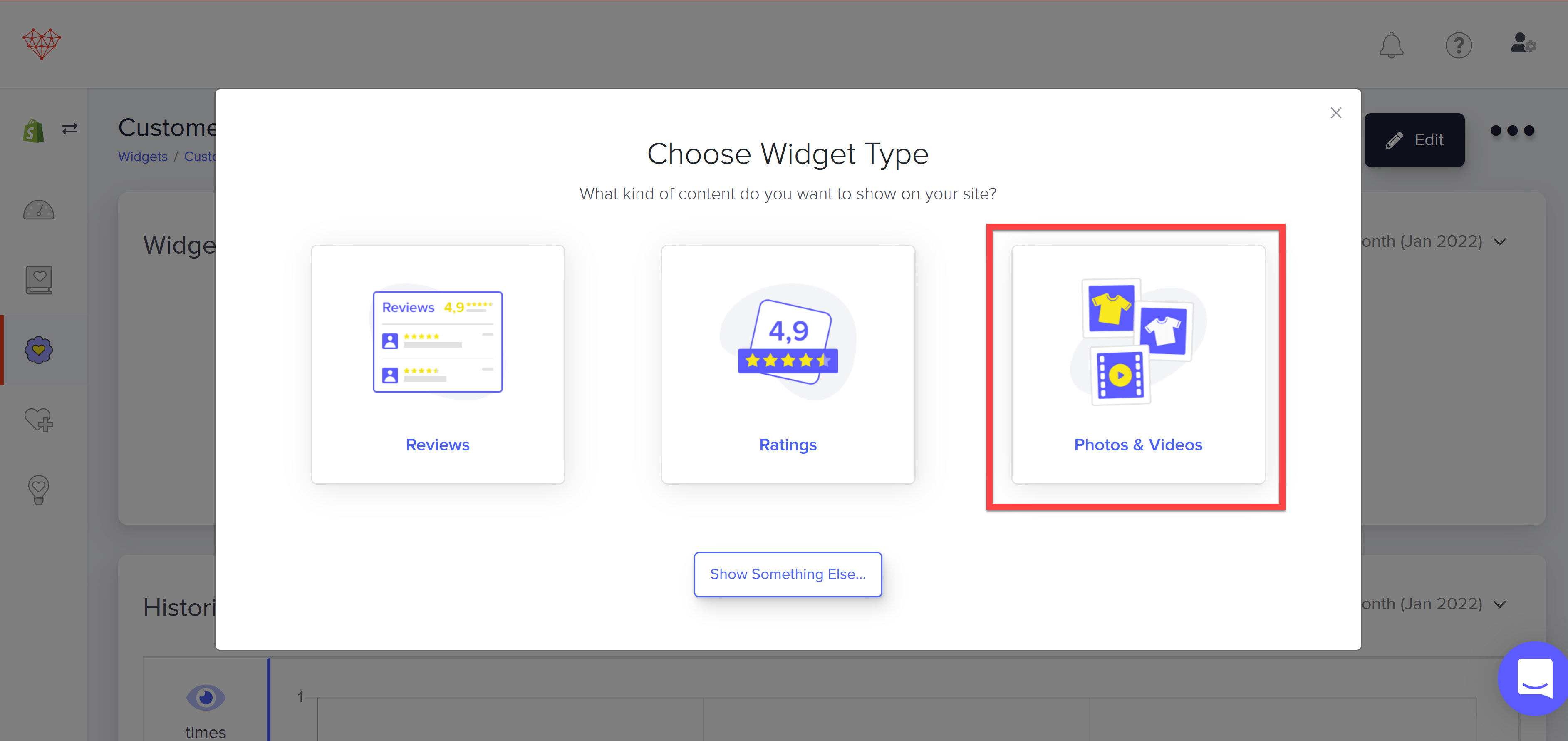 Professional Customer Support
As you might already know, customer support is unquestionably the most important aspect of any kind of eCommerce business.
When you have a problem, you want someone to solve it right away!
And, guess what? Fera has one of the best customer service teams around.
Fera's staff is exceedingly knowledgeable and open to helping your business with any questions or problems that you might experience with their app.
You can get in touch with them in 3 different ways 
The only way to get in communication with Kudobuzz is by submitting a ticket with their Help Center.
And, even there, their representatives can take days to respond and can be unprofessional at times according to some customer reviews.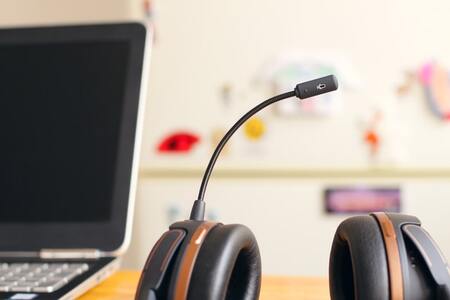 Unique Reward Options
Asking for reviews at the right time and in the right way is pretty crucial but, there's one more thing that you can do in order to convince buyers to leave you with positive feedback - incentives.
Fera has 3 different incentives you can offer your customers for leaving a review, including 
Loyalty Points 
Discounts
Cash Back (Shopify only)
Each of these options are extremely persuasive and can significantly help your business.
Unfortunately, Kudobuzz doesn't have any sort of incentive options that your business can use.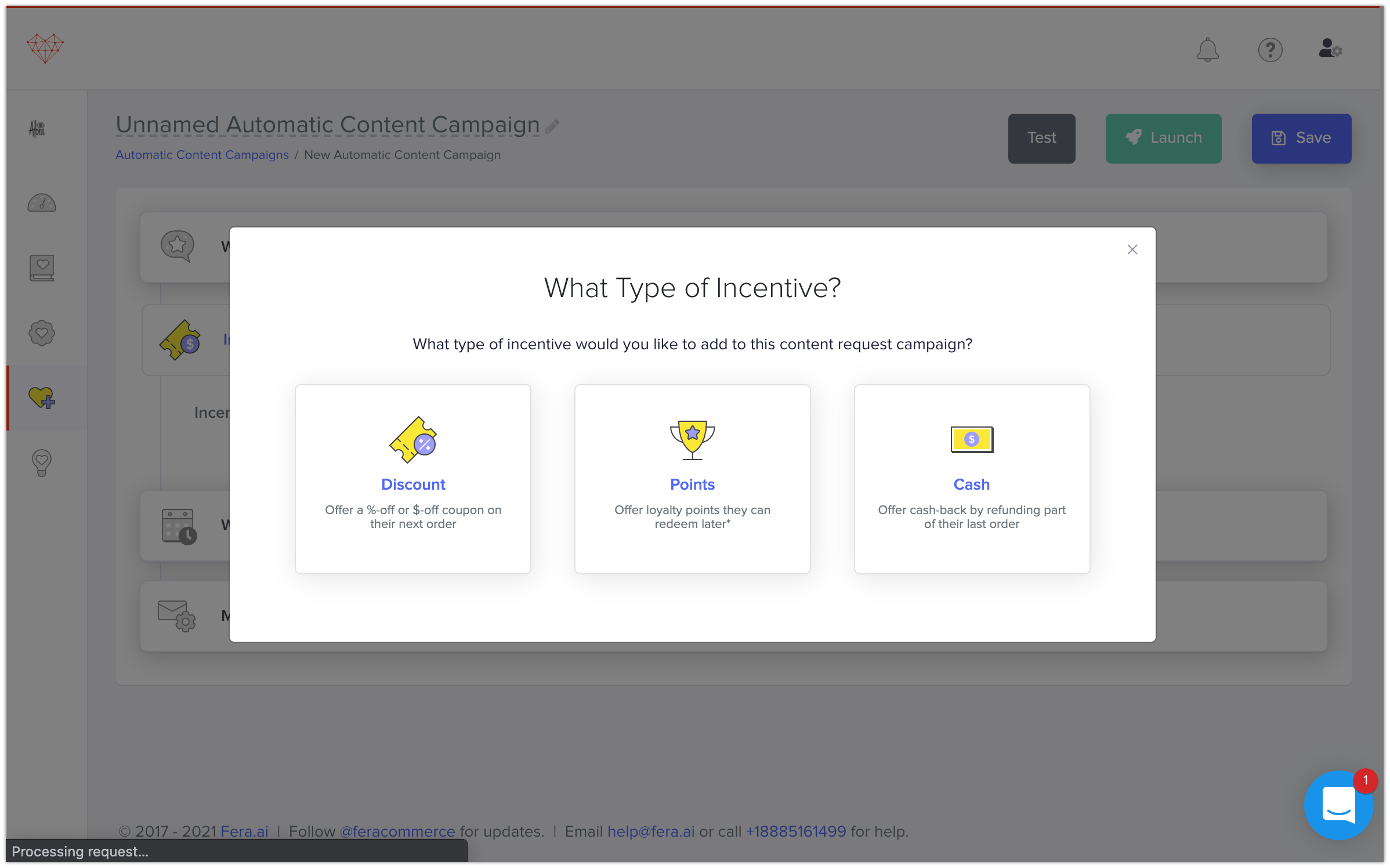 What Do Users Really Think About Both Apps?
In our analysis, Fera is, without question, significantly better than Kudobuzz.
But let's actually see what customers from each app really think of both of the apps.
Fera 4.9 Star (4,700+ reviews)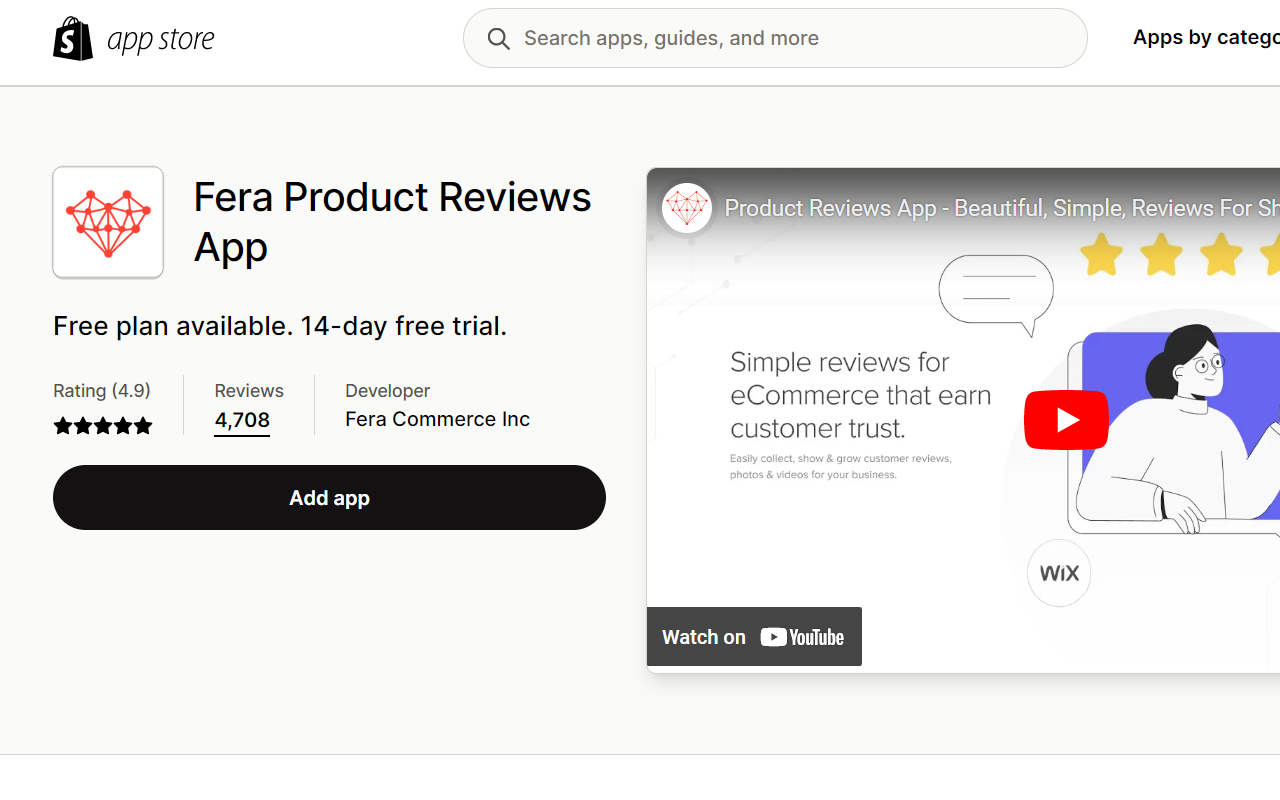 Fera has an average rating of 4.9 out of over 4,700+ reviews in the Shopify App Store
Most of the users are exceedingly happy with the application and suggested that they would recommend it to all their friends as well.
Consumer Reviews:
"I absolutely love Fera! It has been one of my favorite applications for now. I strongly recommend this to anybody who owns a business. Thanks so much, Fera!"
- Mulberry Store
"ABSOLUTELY fantastic! Their representatives helped me out whenever I got stuck. The greatest consumer service on Shopify. Won't be leaving this particular application anytime soon!"
- Soral Store
"I LOVE THIS APP!! I was able to set up everything that I needed, even with the free version. I've tried multiple other review apps too, but I wasn't entirely satisfied with them. You've got a long term customer here :)"
- Nosh Concept
You will be able to check all of their Wix store reviews on the following link.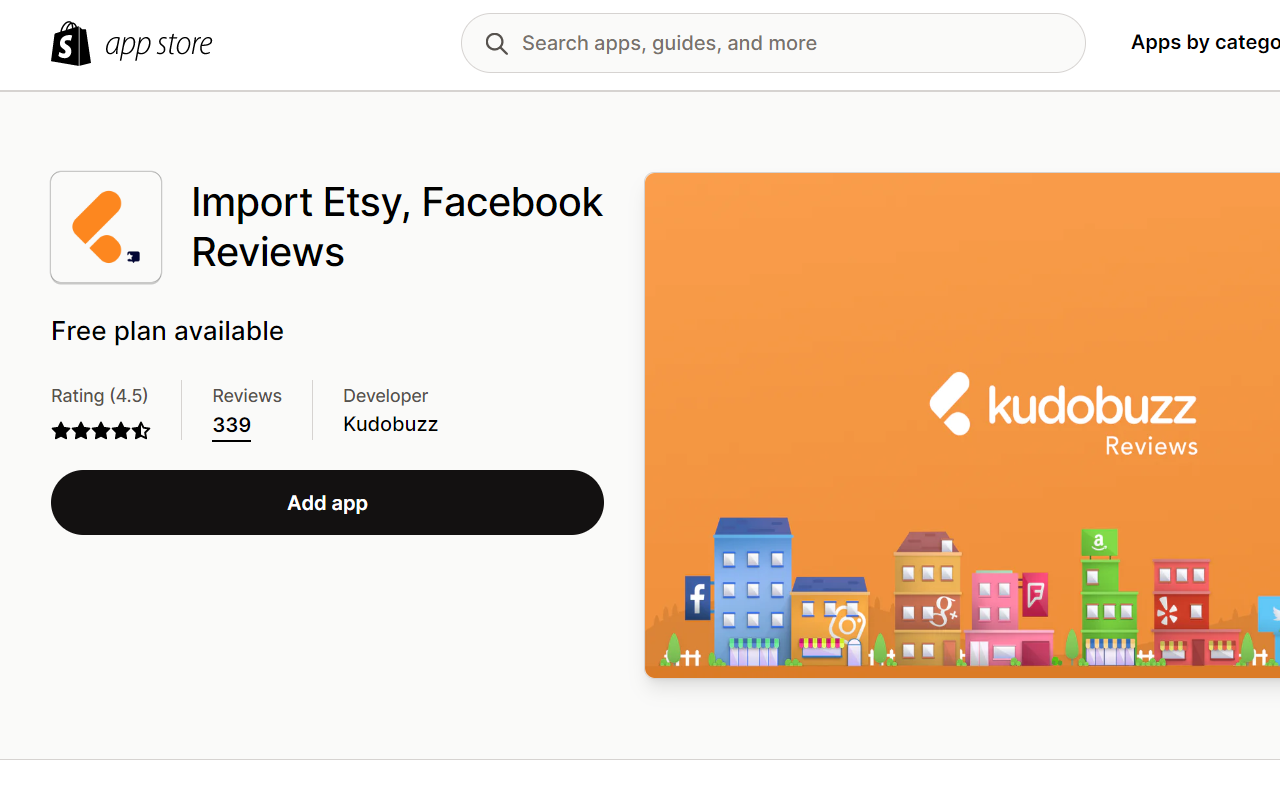 Kudobuzz only has around 330+ reviews and an average score rating of 4.5 stars.
As we were going through some of the reviews, we've managed to see that there were a lot of user complaints about serious crashes, disrespectful consumer support, and lack of customization.
Consumer Reviews:
"I like this app. However, It does however have several major drawbacks. The first one is that their widgets take too much time. And, sometimes, they won't even load at all. Secondly, in order to publish reviews to product pages, you will be required to manually type the same exact product title over and over again. When you have over 300 products, this can be extremely time-consuming."
- The Continent Clothing
"This app recently sent out mass review emails to ALL of our customers; some of them even received 65+ emails in one day to their inbox - that's crazy. We have contacted Kudobuzz to see if this can be prevented in the future, but there's still no response."
- Elemental Life Solutions
You will be able to view all of their Wix store reviews on the following link.
Prepare To Make The Switch
There are hundreds of customers that are switching from Kudobuzz to Fera.
And, you should too!
Not only does Fera offer a lot more premium features in advance, but they also have a much better UI interference.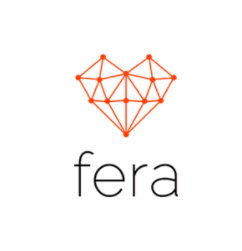 But what if you already have an account on Kudobuzz?
How can you move your existing customer reviews?
Well, don't worry because, with the assistance of Fera's migrating process, you will be able to transfer all of your testimonials in just a few minutes.
Here's everything that you need to do:
First things first, open up your dashboard and then press on the little 'Content' tab.
Next, select the "Reviews" option - this is the page where you will be capable of managing and adding customer reviews.
In order to begin the migration process, press the "Add button" (positioned on the top right corner).
Under the "Import From," press the "Connect Kudobuzz" button and fill out all the essential information for Fera.
All of your existent reviews will then appear in one place - in order to import them, press the "Import All" button.
That's that - you've successfully transported all of the reviews to Fera.
✈️ Increase Your Sales with Fera - It's FREE!!!
Unlike some other product review apps that are available, we don't charge anything for new accounts.
Thanks to this, everyone will be capable of experiencing the benefits of using Fera - both start-up and professional businesses.
*All information is based on the Shopify app store listings as of January 2023.