Are you ready to take your eCommerce store to new heights? 
Look no further than the powerful partnership between Beae Page Builder and Fera. Let's dive into this game-changing integration and see how it can transform your online shopping experience.
Introducing Beae: The Ultimate Page Builder for Shopify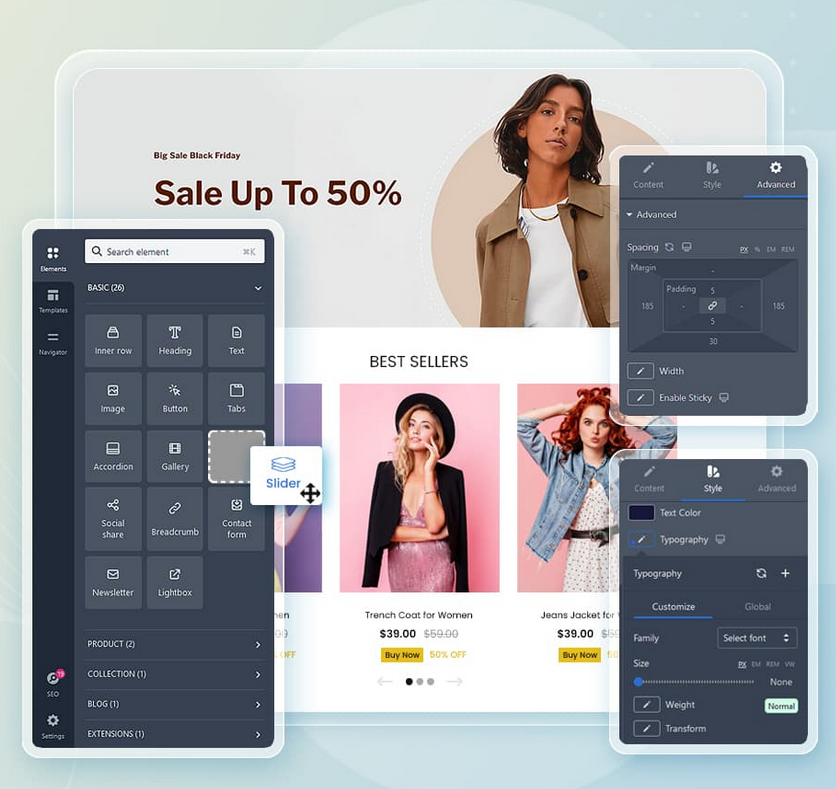 Beae is your go-to solution for effortlessly crafting high-conversion pages on your Shopify store. Whether you're looking to create stunning product pages, compelling landing pages, or engaging blog posts, Beae's user-friendly interface and optimization features have got you covered. 
Say goodbye to hours of coding and hello to a visually appealing store that's ready to capture your audience's attention.
With Beae's time-saving capabilities and amazing support, you can swiftly build a beautiful and functional online store that's tailored to your brand's unique style. 
Plus, Beae's optimization tools ensure that your pages are not only aesthetically pleasing but also designed for maximum conversion.
Unlock These Incredible Benefits with the Beae and Fera Integration
Now, let's talk about the magic that happens when Beae joins forces with Fera. This dynamic duo creates a seamless eCommerce experience that combines the best of both worlds.
Effortlessly Trust-Building
Integrate Fera with Beae to automatically showcase authentic customer reviews and testimonials. Build trust on autopilot and let your satisfied customers do the talking.
Show off User Generated Content
Display compelling photo reviews on any of your product pages to engage and captivate potential buyers. Let real-life experiences speak louder than words.
Display Average Rating Badges
Boost your collection page's credibility by proudly displaying average rating badges. Shoppers will trust your products more when they see that others have had positive experiences.
Allow Your Customer Testimonials to Shine
Win over potential customers by showcasing testimonials that sing your praises. Let the kind words of satisfied buyers instill confidence in your brand.
Efficiently Get it All Done
The integration process is seamless, allowing you to effortlessly enjoy these benefits without any hassle.
Revolutionize Your eCommerce Game Today!
The Beae Page Builder and Fera integration are your golden ticket to creating a Shopify store that not only looks fantastic but also converts like a charm. No more struggling with complicated page building – say hello to an efficient, trustworthy, and high-converting online store.
Don't miss out on this incredible opportunity to make your brand shine and your customers smile. Embrace the future of eCommerce with Beae Page Builder and Fera – your journey to eCommerce success begins now!