Bam! We're excited to make a big announcement - this time, it's for all the dropshippers stores out there.
We're making a step forward and integrating with AliExpress - a massive online marketplace.
But, why is this so valuable?
Well… With the help of this integration, you can sync all your supplier reviews from AliExpress to Fera with a press of a button.
Let's dive deeper and see all the benefits of the integration!
About AliExpress
As we mentioned above, AliExpress is a massive marketplace that offers various products ranging from beauty and fashion to home tools and toys.
Millions of buyers are visiting this site on a daily basis - giving businesses an excellent opportunity for growth and success.
Plus, registering a store on AliExpress is completely free.
All they take is a small commission that ranges between 5% to 8% for each transaction, depending on which category your product falls in. So, this makes it perfectly suitable for beginners to start as well.
But, let's talk about how this integration can benefit you as a dropshipper - shall we?
Benefits of the Integration With AliExpress and Fera
Imagine this, you found the perfect product, you've set up a website (along with all the pages) on Shopify, you started running ads.
That's it - right? Well, you're wrong!
Customer reviews are incredibly important - for 90% of Americans, product reviews are the most crucial part of the purchase decision. 
Import AliExpress Reviews With Fera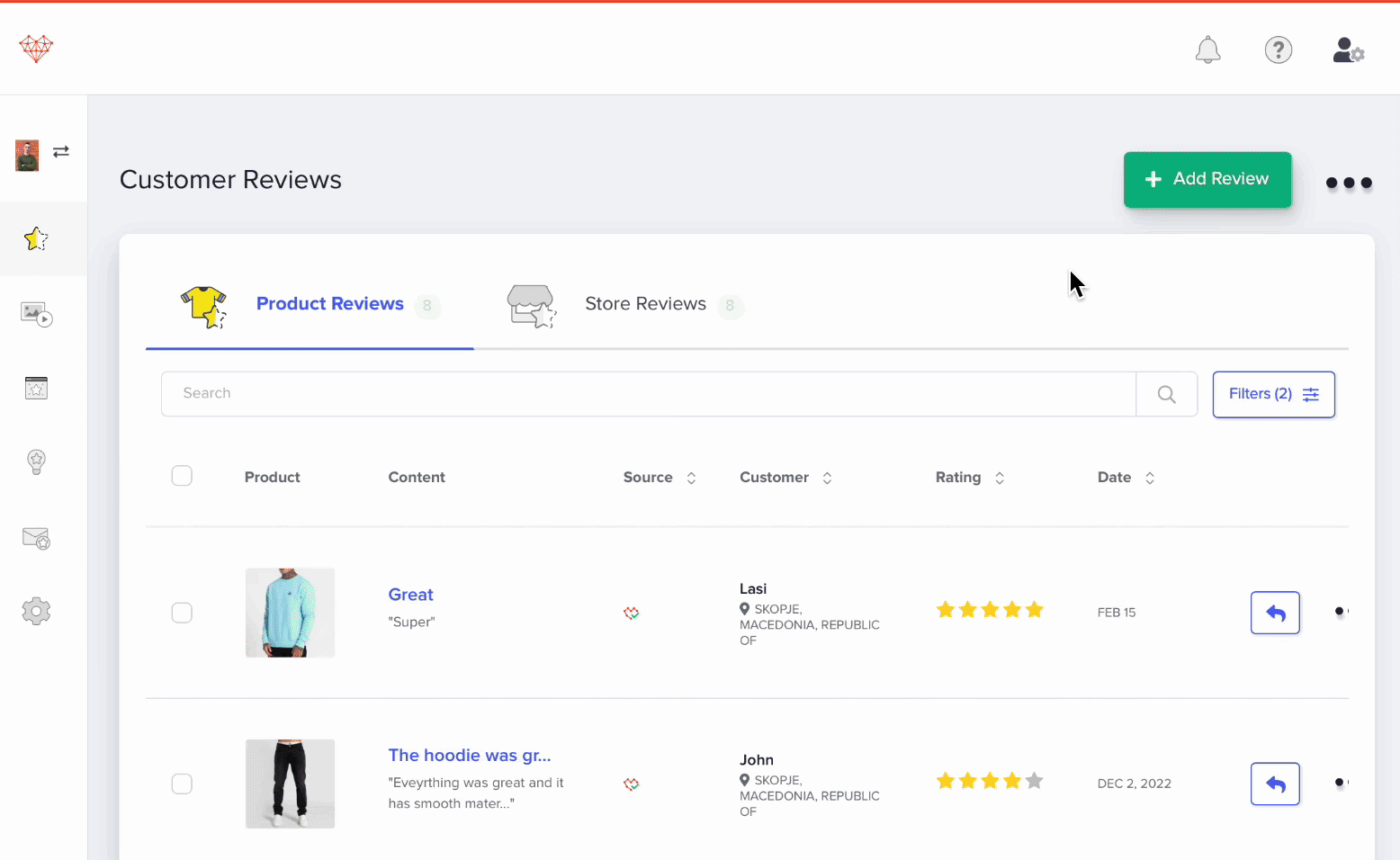 Don't worry - we got your back. With the help of Fera and AliExpress integration, you will be able to sync all of your supplier reviews to your own store in seconds.
This way, customers will be able to see all of your reviews in one place - increasing their confidence and eagerness to close the deal.
Easily Manage All of Your Reviews
After you import your reviews, you can easily manage them and decide which ones you want to approve or decline. Or, you can even edit the review up to 30% in order to fix any typos - pretty convenient!
Publicly Disclosed To Customers
Customers can see an icon that signifies that this review was "originally collected by the merchant's supplier."
How To Use Fera With AliExpress?
Want to start using Fera with AliExpress? Well, you can - just follow the steps in our help article - find it here.