Known for its highly-entertaining video content, TikTok has cracked the secret code for your attention.
It has billions of users from all over the globe and has become one of the prime players in social media.
But isn't TikTok marketing good for small businesses that are just starting out, don't have much experience in eCommerce, and are looking to leverage social selling?
Well, it turns out not really...
Not only does it have big limitations to the content you create, but it's also incredibly expensive.
In this article, we will go through some of the most significant disadvantages of TikTok marketing and why this social media channel isn't small business friendly.
Make sure you read until the end so you don't miss out on any vital pieces of information.
High Advertising Expenses
The cost of advertising on the leading social media platform TikTok is basically the same as a 5-star hotel.
Their regular ads start at $10 CPM, compared to Facebook and Instagram ($1 per CPM). And their required minimum is $500 for a single campaign.
Yes, you've read that right, FIVE hundred dollars!
Plus, most of the audience is younger adults (~60% of the US audience are between the ages of 16-24) with not as much income as the older generations, meaning fewer sales or lower average order values.
Obviously, this won't be a problem for companies like Nike or Apple because they have a massive budget for their brand awareness and advertisement needs.
But, when you're a startup, you try to reduce as many unnecessary expenses as possible.
So, that's why TikTok won't be suitable for you.
This is just one of the reasons, keep reading for more!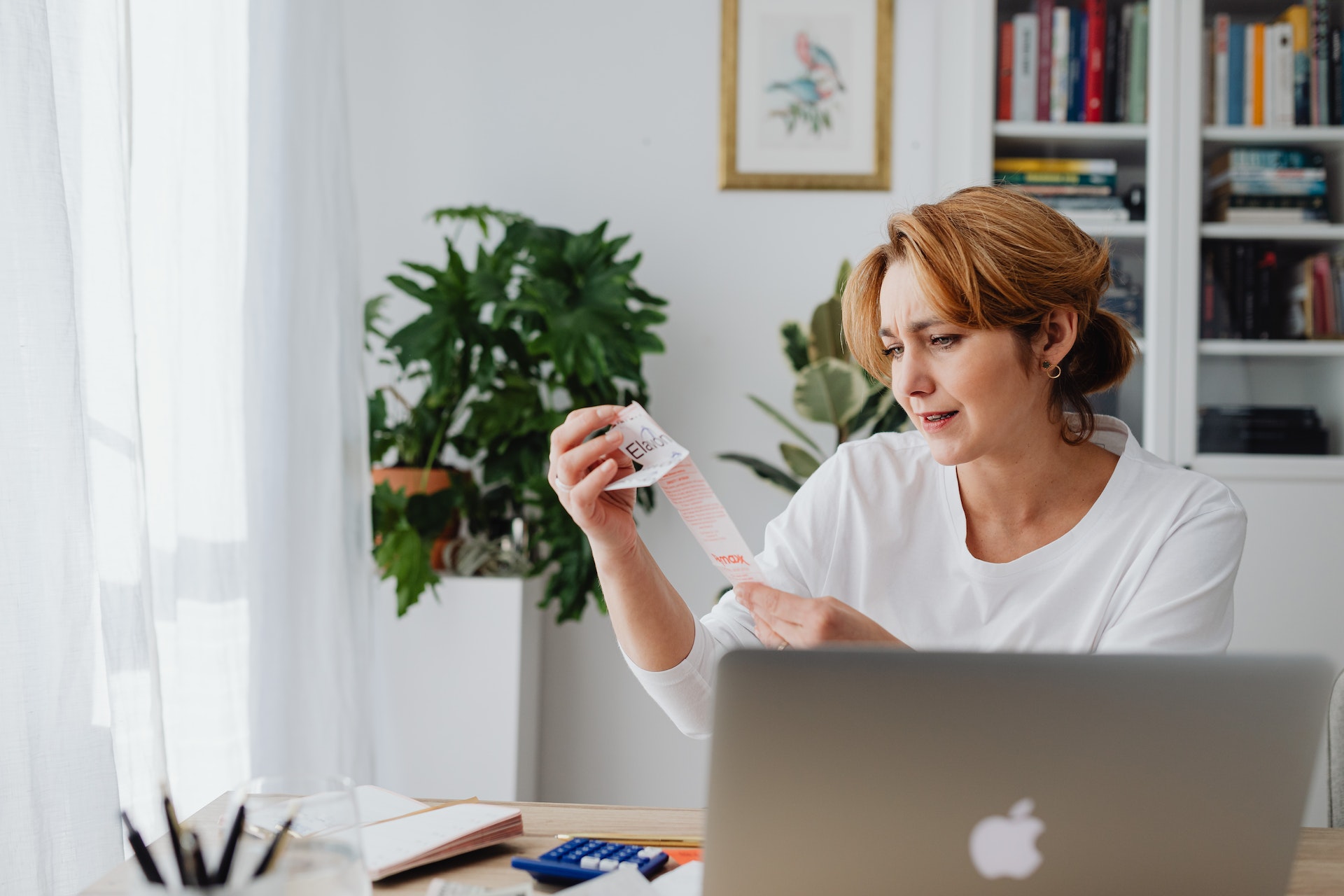 Video Content Only
As we mentioned above, TikTok is a platform that only supports short-form video content.
So, you won't be able to post any kind of images or text like Facebook or Instagram.
Even though this type of advertising is one of the most effective forms of marketing, not all of your campaigns can be performed in a video format.
Sometimes, you can convey your product benefits through words or a single picture.
Plus, creating a high-quality video can take a lot of time and effort.
TikTok works best when the videos are full-screen, vertical videos.
So, to provide your users with the best experience possible and spread your message, you will be required to make video content.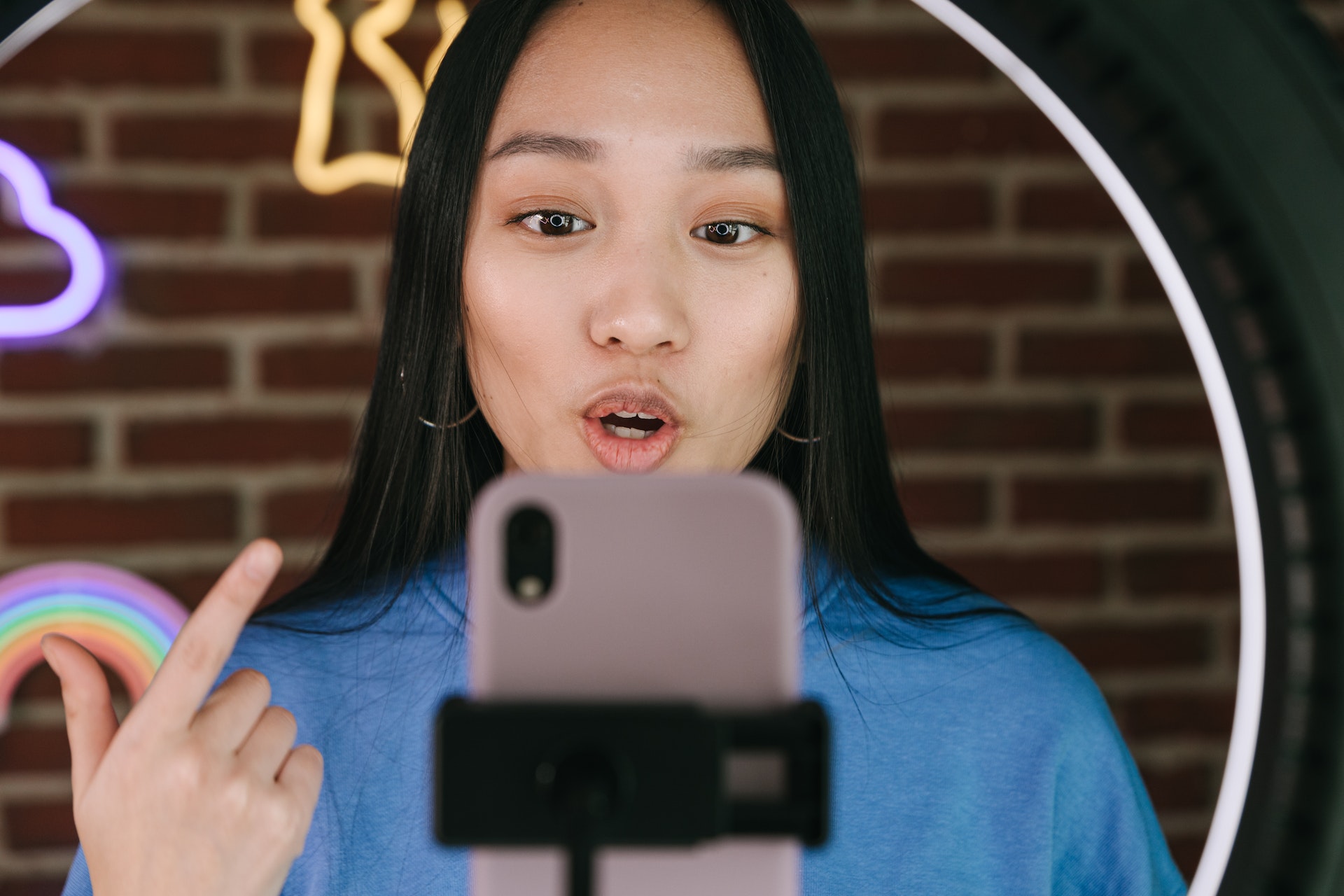 Bad Reputation
As you can see for yourself, the trendiest videos on this platform are funny memes and hilarious jokes.
So, if you're trying to be a serious brand that wants to develop trust with its customers, TikTok isn't the perfect place for you.
Trust us - it can take years and years to establish your brand's reputation, but can take only one wrong move to ruin it all.
Also, many countries don't feel confident that TikTok will protect their user data.
Many top-level US departments and security firms have publicly declared TikTok as Spyware software for the Chinese government.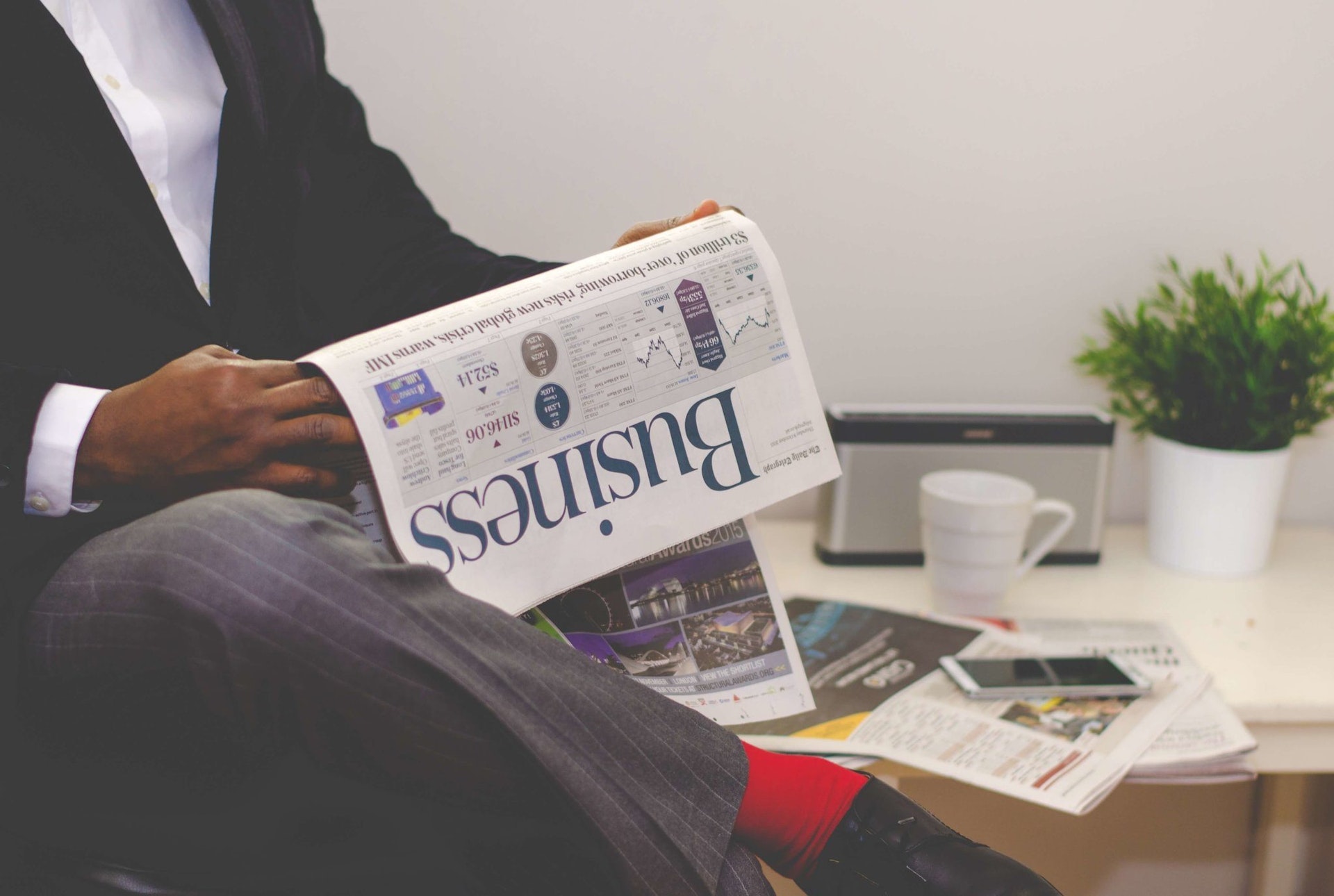 Low Engagement
Another huge issue that you should certainly take into consideration is the low engagement rate.
Unlike other social media platforms, most users just swipe through TikTok videos without paying extra attention to the content itself.
You will need to invest in high-production video filming to capture their attention, which can additionally pop up the overall cost.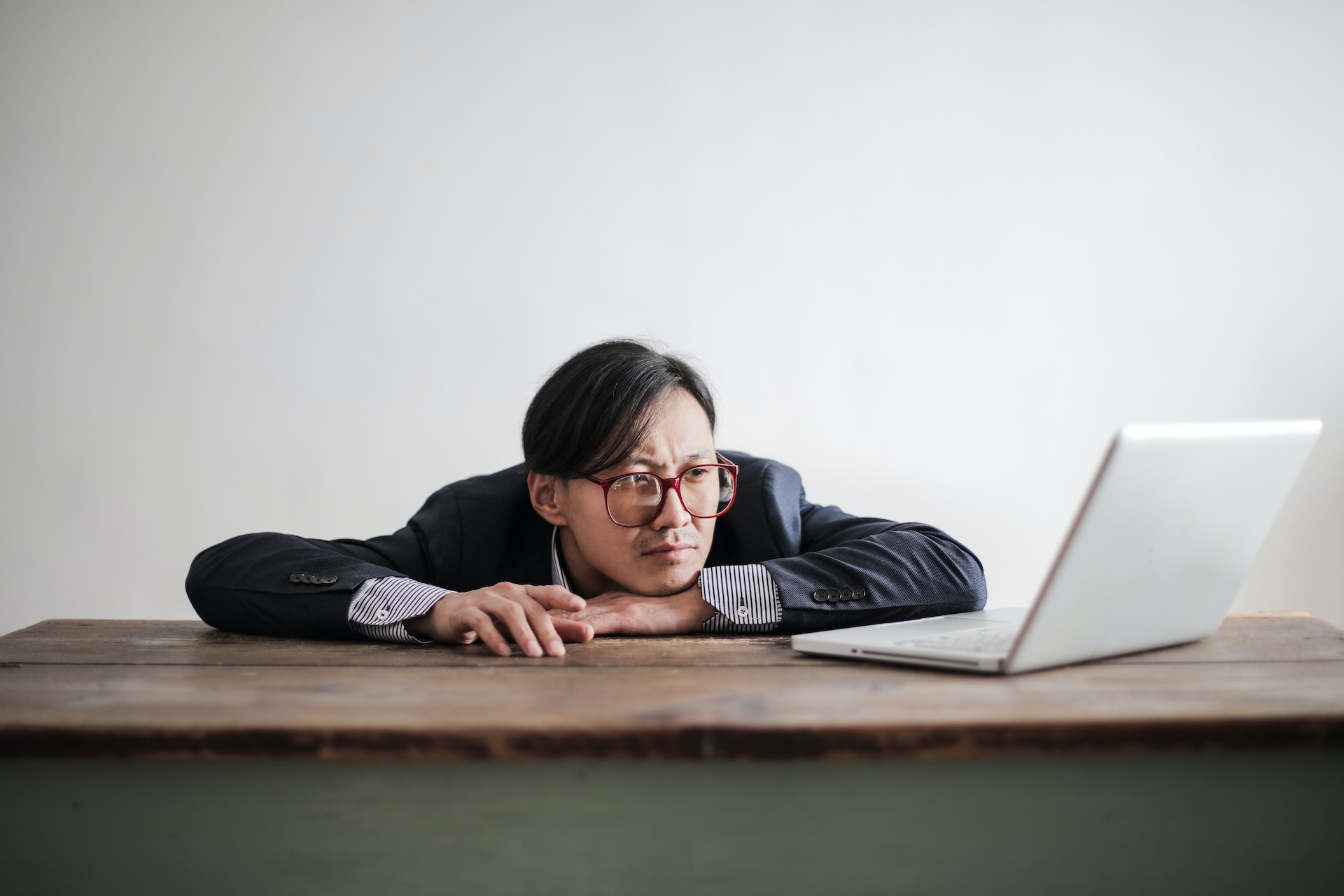 Other Huge Limitations
On top of everything mentioned above, the app also has a few extra limitations regarding paid advertising, statistics, and functionality.
Limited Dashboard
Believe it or not, the main dashboard only presents statistics for the last 28 days of the video.
But what if you needed to go back two months… Well, that's not possible with TikTok.
Broad Targeting
TikTok is a pretty new platform, so that's why they only offer broad targeting selections, meaning your ad spend can easily go downhill.
The whole algorithm is still not sophisticated enough to find the right audience for your ad.
Their AI machine needs years of reworking to provide a better return on investment for businesses.
Hard To Use
The whole video editor can be incredibly challenging to use (specifically for beginners) and can take a lot of experience (around several months).
Availability
TikTok For Business is not accessible across the whole globe.
It's only available in certain countries.
Copyright
Finally, you won't be able to employ the most trending sound taps because of copyright issues!
Still Not Convinced?
And, if that wasn't enough to convince you, then just take a look at the overall star rating of TikTok on the Shopify App market.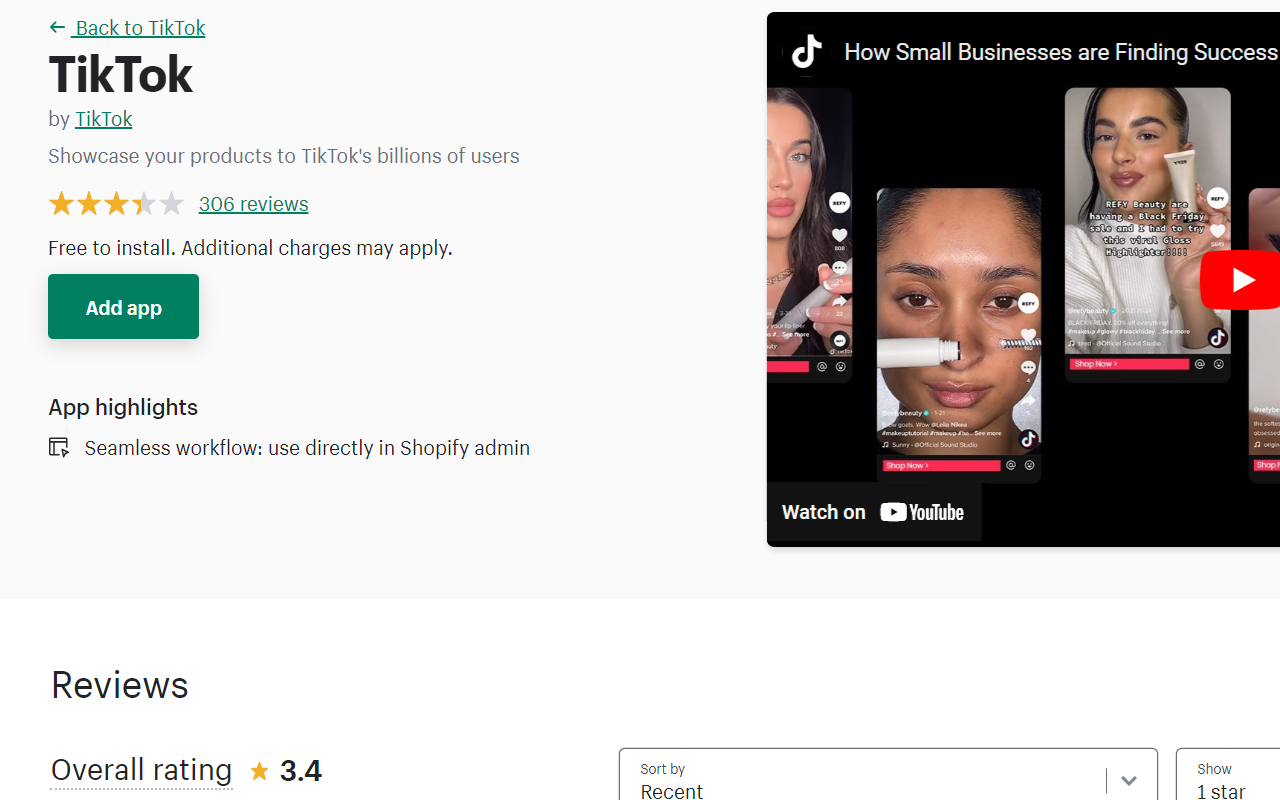 Some bigger problems are false suspensions, inactive customer support teams, severe app errors, unreliable performance, unsuccessful payments, and many more.
Just take a look at this user review…
"If I could leave this less than one star, then I would. It's absolutely useless and doesn't do what it says it will without jumping through invisible hoops. What a huge disappointment. Don't waste your precious time with this app."
You can clearly see how unsatisfied he is…
Conclusion
Let's be honest - TikTok might be capable of reviving its ad platform in the near future.
But, for now, this type of app doesn't offer an intriguing ROI or atmosphere for businesses that are just starting out.
Don't worry!
Many different alternatives are available, including Facebook, Instagram, Google, and even Snapchat.
If you want to read more interesting blog articles, then take a moment and go to our official blog page.