We face stress every day and it doesn't end when we shop. There's always a sense of urgency about shopping and getting things before they're gone. Sometimes we don't even realize that our favourite stores are causing us stress, or how they're creating a sense of urgency.
Using a timer to create a sense of urgency
If you use a timer to create a sense of urgency among the visitors to your site, you can help more people buy now, rather than sign off and "think about it". We're procrastinators, even when it comes to shopping! You obviously don't want to trick any customers or have them turn into crazy buyers, however, you do want to encourage them to act. That's where
urgency and timers
come in.
Product page countdown timers to create a sense of urgency
Don't just show the date that a sale might end, include the exact time it'll end. Include a timer on your product pages to instill urgency and let your visitors know exactly when that product will stop being available on sale. Even letting a customer know how much time is left to get the item with free shipping, or how quickly they need to order to
get the product by a certain date
can be really effective.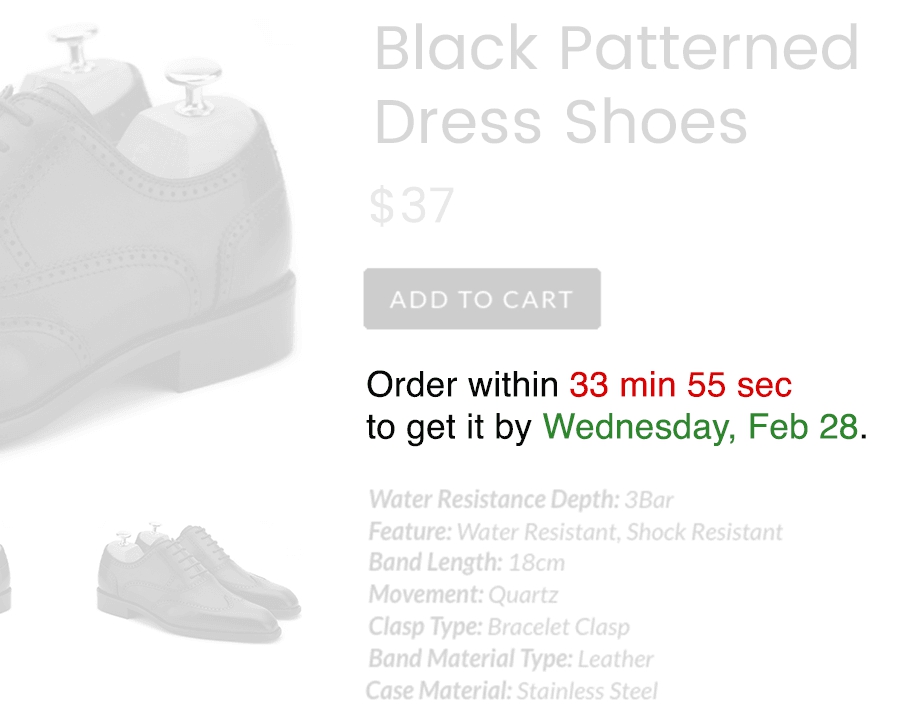 This constant reminder about shipping and when you're likely to get the item will remind customers to order now rather than wait. This will keep your customers from putting it off until later, or even forgetting about it altogether. You can check your data to see how many visitors are returning, to see how likely it is that they didn't buy and then came back later on to buy the product.
Be careful with adding timers to create a sense of urgency to everything
Don't throw scarcity tactics on to everything. It won't work and customers will lose their trust in you and your brand. It needs to be based on something.

You can't just throw a countdown timer onto your product pages and expect them to sell more. The timer should count to an expiring sale or a special shipping deal. Even though there isn't really a "consequence" to letting the timer run out, they're still great to use for urgency when they're done right. Don't overdo it, and don't pressure your customers too much. If there's interest, and they're visiting your site already they probably want to buy. Using scarcity should be more like a gentle nudge, or a reminder, to buy that product now rather than waiting.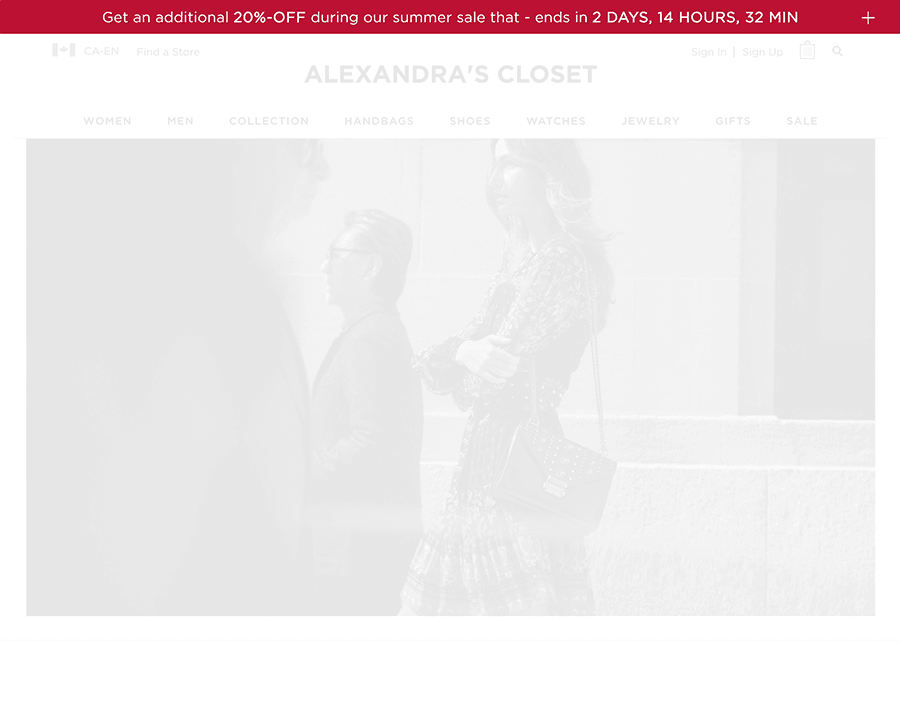 Add a Timer to Create a Sense of Urgency with Fera!