Where should I put social proof on my Shopify store? A lot of Shopify store owners and teams are asking this question. They know they need to add social proof to improve conversion rates but where should it go? The best places to add social proof is to your
Home Page
Product Page
Collection Page
Check Out Page
But knowing that isn't enough. We will tell you what types of social proof to add where. Keep reading for all the info!
What is Social Proof?
Social proof is a form of customer-driven marketing that can help improve your sales. Using
social proof for your Shopify or eCommerce store
is when you are using data, reviews and other information from your customers to encourage future customers to buy from your eCommerce business.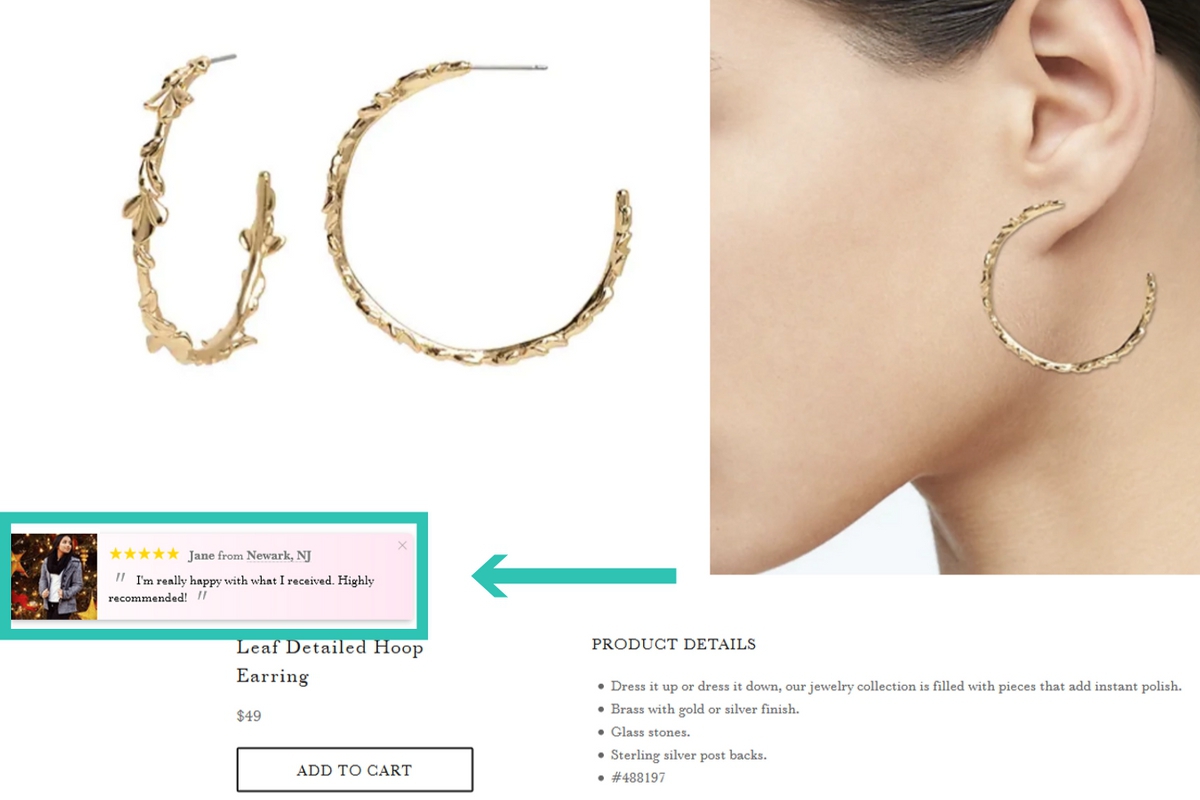 There are so many types of social proof that you can use including
Expert Recommendations – Approval from credible experts in the relevant field (Referral Candy)
Celebrity Endorsements – Approval or endorsements from celebrities (paid or unpaid)
User-Generated Content – Approval from current/past users (ratings, reviews and testimonials)
'Wisdom of the Crowd' – Approval from large groups of other people
Peers Reviews/Word of Mouth – Approval from friends and people you know
What does social proof look like in the real world?
When you're browsing a landing page and see a testimonial from an industry expert you respect, that's social proof.
When you're cruising a pricing page and you see that an industry giant is already using the tool, that's social proof.
When you sign up for a demo because you see the tool solved the exact problem you have for a similar company, that's social proof.
Essentially, social proof is borrowing third-party influence to sway potential customers.
Where should I put social proof on my Shopify store?
As a general rule, you should use the following types of social proof in the following places, but you know your product and customer best, so these are hard and fast.
Where to add social proof on your Shopify store!

Home Page
Product Page
Collection Page
Check Out Page
Types of Social Proof
Reviews & Testimonials
Customer Photo Wall
Recently Sold Pop-Ups
Expert Recommendations
Celebrity Endorsements
As Seen On Logo Banners
Low Stock Counters
Want to try out these types of social proof?
Why social proof works so well
When we buy something that we're unfamiliar with, we often defer to someone else's opinion whether an expert celebrity or peer. If a product has been reviewed and recommended by an expert in the relevant field, we are more likely to trust that review and think highly of that product. If we have seen a celebrity wear or use it, we assume it must be a good product! Social proof can be utilized in many different areas of your eCommerce site depending on what your goals are. Ultimately you're probably trying to increase sales and grow your conversion rate.
Social proof to add to the homepage/landing page
Testimonials
Expert Endorsement
Logo Banner
Customer Photos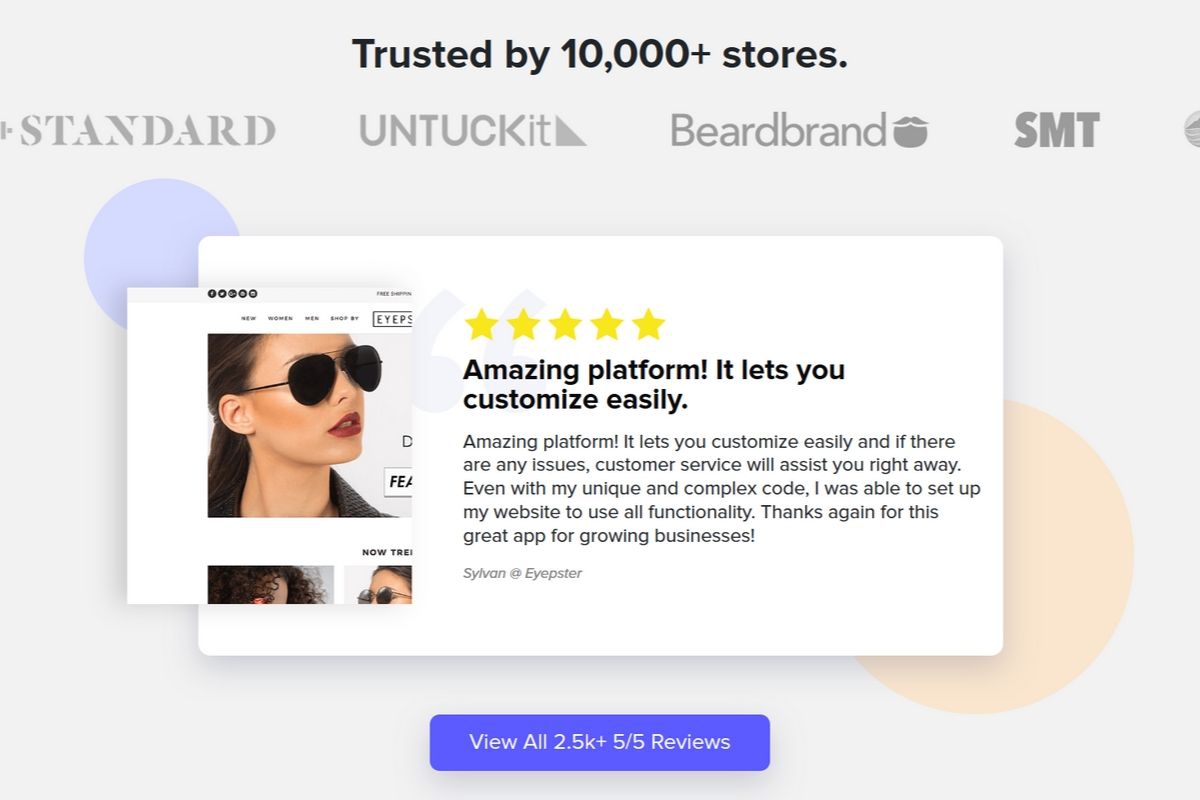 Most often you'll want to include some sort of social proof on your homepage/landing page. This is where you'll grab visitors' attention and get them to browse further. You don't want to swarm them with social proof, show a few key pieces to the visitor. Which social proof you use will depend on your target audience and your brand voice/style. Also, but reducing the amount of social proof on your site, you will
keep the site running quickly
not distract the visitor too much and
allow your customers to take in the site as a whole.
Social proof to add to your product pages
Customer Photo Wall
Reviews & Testimonials
Recently Purchased Feeds/Sales Pop-ups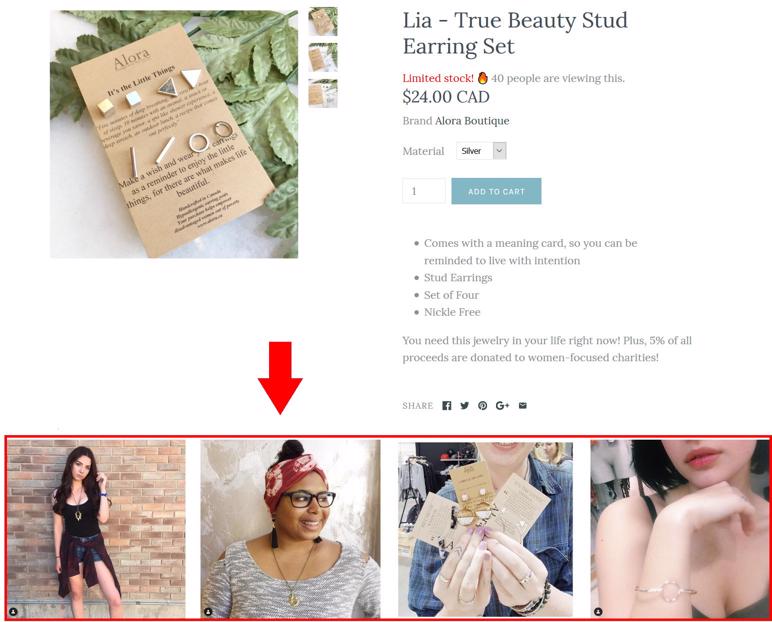 These pages are usually ideal for social proof. You can show customers who have recently purchased the item or items using popups or feeds. If visitors see that others are making purchases, they'll be more likely to buy too. You can also add some short and sweet testimonials on your product pages to highlight what customers are loving about your items. This way customers don't have to go out of their way to see the reviews, they'll be right there. On the product page you can also highlight if the item has been featured or seen anywhere else as a great moment of social proof.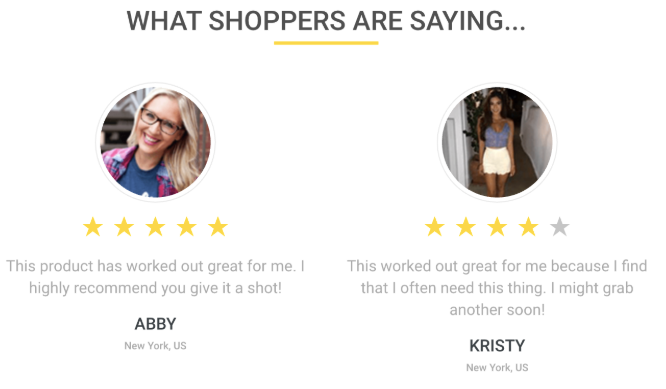 Add Social Proof Feeds To Your Store Today!
Social Proof to add to collection pages
Low Stock Counters
Recent Sales Pop-ups
These pages are great for showing things like stock numbers. Let customers know how many of an item are left with stock counters. You can also show popups saying which items were purchased recently, and which were looked at most recently. This shows shoppers what's popular and what people have had their eye on. Knowing another visitor checked something out can make the item more attractive to a new visitor as we tend to like what others like or have.
Adding social proof to the checkout page
Testimonials
Low Stock Counter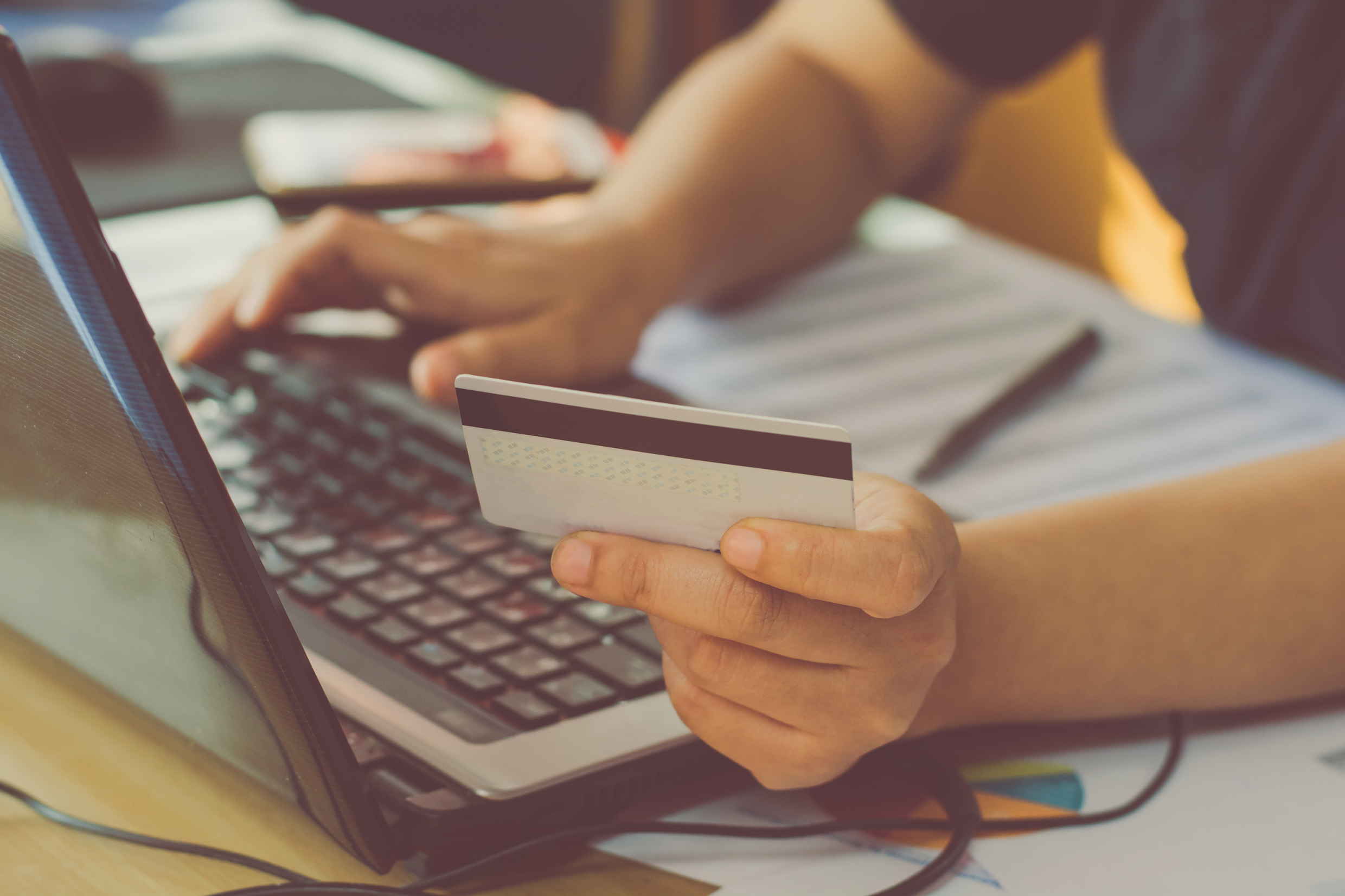 The checkout page is great for a last little pop of social proof! You can let the customer know they snagged 1 of 3 items left to further nudge the purchase. You can even show social proof by letting the customer know what other items people tend to buy with whatever it is they're purchasing. If you'd like you could also include some short testimonials or reviews to encourage the visitor to hit that "Buy Now" button when they're in their cart.
So what's the best spot for social proof?
Again, to recap, this is what we recommend when placing social proof
Expert Testimonials = Home Page
Celebrity Endorsements = Home Page
As-Seen-On Logo Banner = Home Page or Product Page
Reviews = Product Page or Check Out Page
Customer Photos = Product Page
Testimonials = Check Out Page or Home Page
Recently Purchased Feeds/Sales Pop-ups = Product Page
However, there isn't necessarily 'a best spot' for social proof, rather there's a bunch of places you can decide to incorporate social proof into your site. It all depends on your needs, and areas where customers tend to spend the most time. Look at your data and analytics and test different types of social proof in different places.
If you use any apps, check to see if they have A/B testing where you can determine if your social proof is, in fact, increasing conversions and furthering sales.