What's the point of Social Proof Feeds/Popups and why use them?
Social Proof feeds and pop up notifications are used to briefly display recent customer actions in your store, such as recent purchases and when customers begin a checkout. A lot of customers tend to notice popups more, especially when they are browsing your site. This social proof helps to show the popularity of your site, as well as actual proof that there are customers on your site buying things.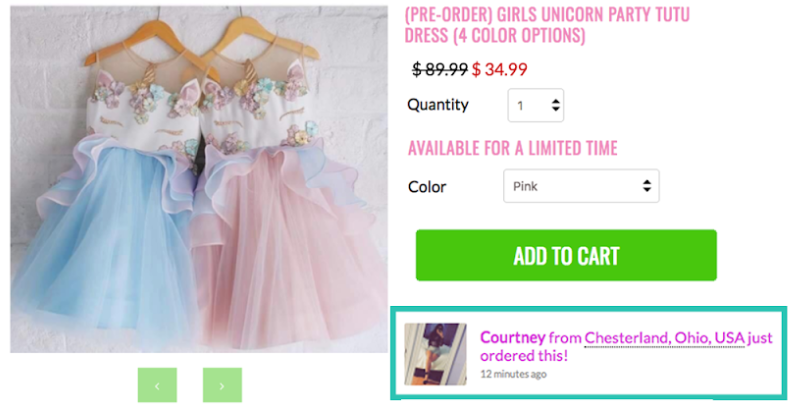 Social Proof Builds Trust
Fera.ai doesn't allow you to create
fake social proof
, it only uses actual events from your store, which means your customers are more likely to trust you. This creates the same feeling you get in a brick and mortar store where you can see what customers are doing and buying and see what is popular.
Social Proof Recreates the Instore Buying Experience
Adding social proof to your store will make it more likely for a customer to buy your product(s). Displaying social proof online is like being in a retail store and
seeing other people looking at items
watching people checking out at the counter
withness products flying off the shelves.
Social proof helps create those same feelings of FOMO (fear of missing out) - just in an online sense!
Social Proof Feeds v Social Proof Popups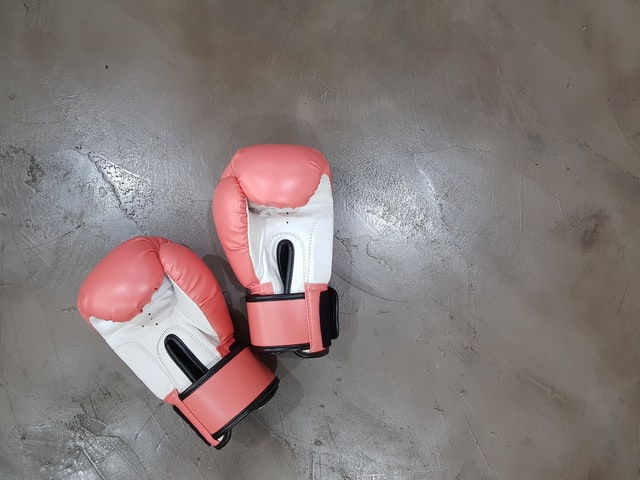 The Social Proof Widgets that Fera.ai offers allows merchants like you to display social proof popups on your eCommerce site. You might have noticed that means Fera.ai offers
TWO
social proof (SP) widgets.
The original Social Proof Feed Widget
The Social Proof Popups Widget.
The major difference between these is that
Social Proof Feeds are by default embedded into your products page(s)
. You can also enable them to pop out, however, they will still only display on the product page. The
Social Proof Popups will display on any page of your site
as the customer browses around your site. Popups are similar to other apps like: FOMO, UseProof, Beeketing, etc. There are 2 different types of social proof: feeds and popups. We'll go into the difference below and why you may want to choose one type over the other.
What are Social Proof Feeds?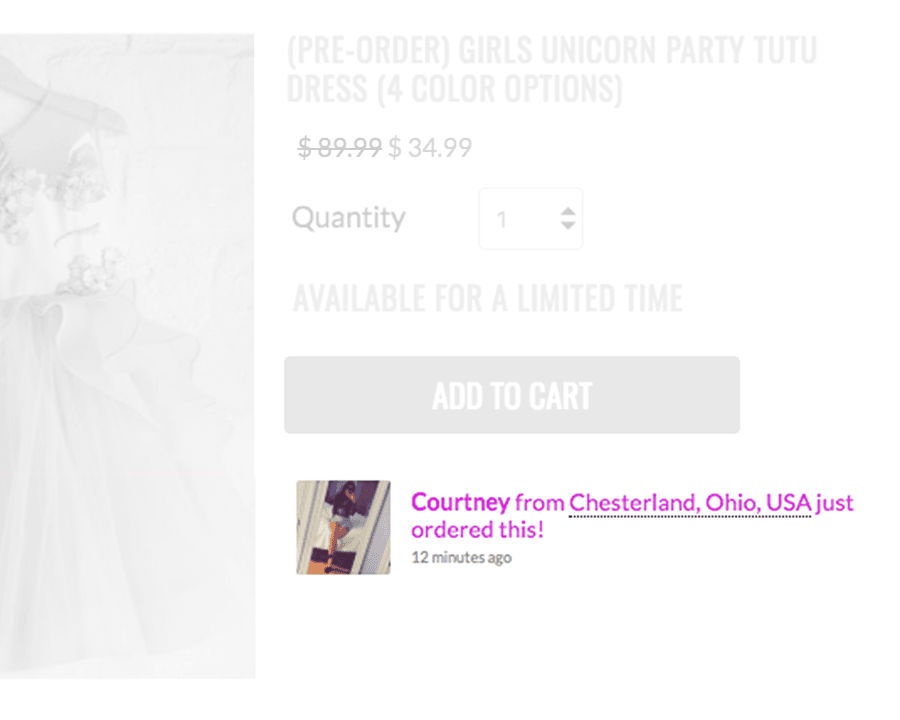 Social Proof Feeds
display on the product page about a certain product when other customers are doing things related to the product.
The Social Proof Feed notifications only appear on the product page, and they are defaulted to embed into the page unless you set them to popup instead.



Add Social Proof Feeds To Your Store Today!
What are Social Proof Popups?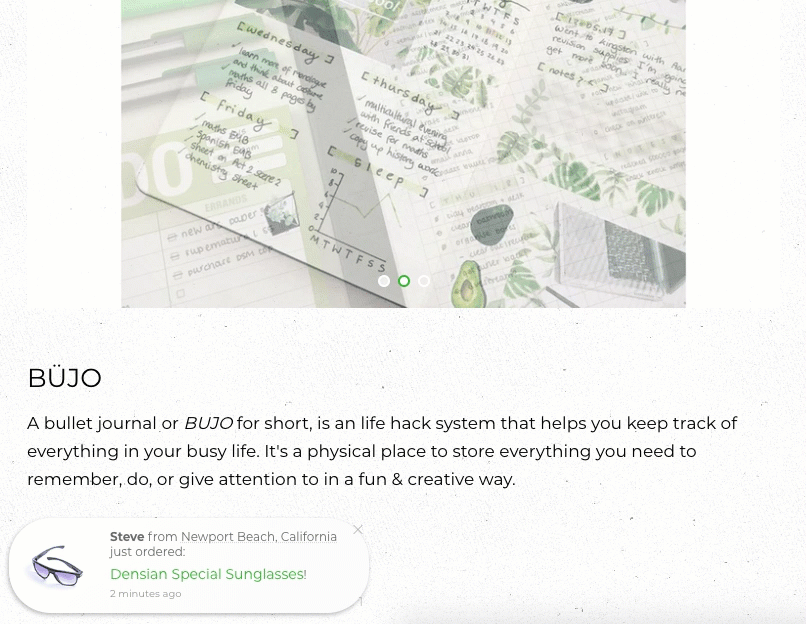 Social Proof Popups
allow you to easily add notifications anywhere on your website that shows up whenever any shoppers perform actions like buying a product or adding a product to their cart. These are different than the Social Proof Feed notifications because they show up on all pages of your site.
Add Social Proof Popups To Your Store Today!
How does Social Proof work on my site?
Social Proof for Fera.ai is defined by the following events:
Add to cart events
Purchase events
Wrote a review
Choose what shopper events to display
Within the 'Widget' in the Fera.ai app, you can change these settings in the Content tab to include:
order notifications
add to cart notifications
wrote a review
or any combination of those 3 options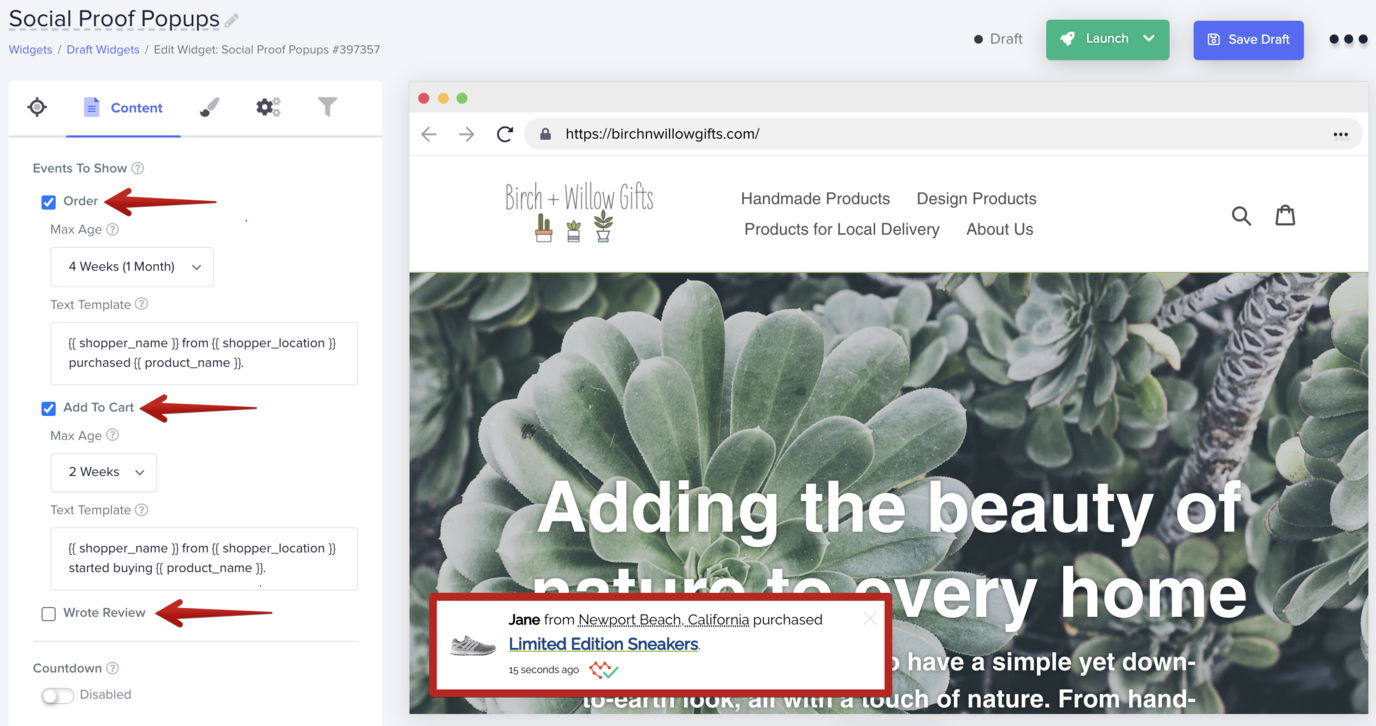 Set a lookback period
You can also set a lookback period that tells the system how far to check back for these events. The lookback tells the system how far back to include events. So if you set this to the default of 24 hours and it's currently 3 PM, it will show all add to carts and purchases from yesterday at 3 PM until today at 3 PM. If someone ordered at 1:30 PM yesterday, then that 'event' would not be included as an SP notification on your site.
Settings for Social Proof
Fera allows you to customize all aspects of the Social Proof popup notifications. You can
change the color
add a border
show the product image
display the buyer's image and so much more!
Customize Behavior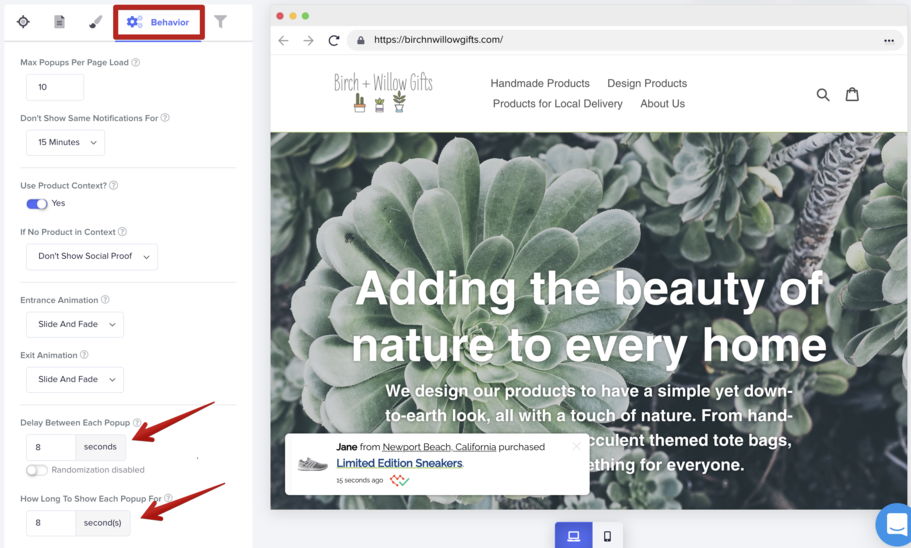 You can also set different behaviors for the notifications. Within either of the widgets, you can tell the app
how many notifications you'd like to display
how long to wait before showing the same notification
The customizations for social proof also includes the
max # of notifications to show per page load
animation of the popup
delay before or between the notifications.
These behaviors and designs allow you to customize the notifications to your site and brand!
Set conditions and triggers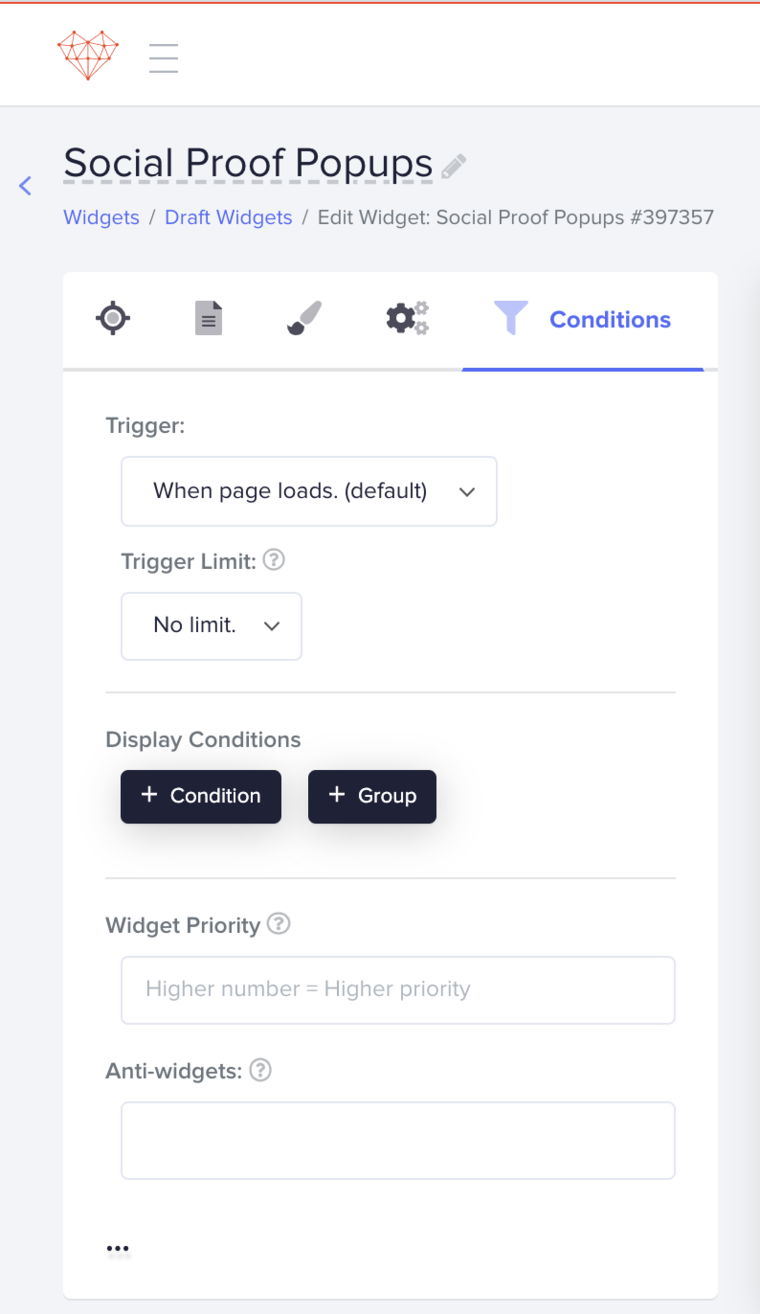 Set the conditions and triggers for your social proof widgets. Here you are also able to set the priority for this widget (higher number = higher priority).
Choose the right social proof for your store
Now you have the information to choose between a social proof pop up and a social proof feed to build trust in your online store. You can try Fera 30 days for FREE when you click the button below.