You may have noticed that we've added to the display conditions. You can now specify who you want to see a certain widget based on the last page they viewed. To use this feature, go to edit a widget and click on the Conditions tab. You'll want to select Shopper Journey. Next, click on previously viewed page.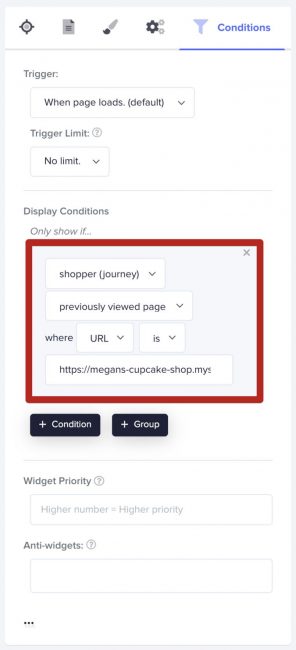 From here you can choose any of the 4 parameters: 1. URL 2. Title 3. Referral URL 4. URL param Now that you know how to access this feature...
What are some ways your store can benefit from it?
This new display condition is especially advantageous if you want to promote deals to certain demographics. For example, let's say you have a discount code for only your Facebook followers. You can add your referral URL into the conditions (in the cart/chckout timer widget) and from then on out, whoever clicks on that link will see that widget. Now everyone who uses this link will be able to see the unique discount!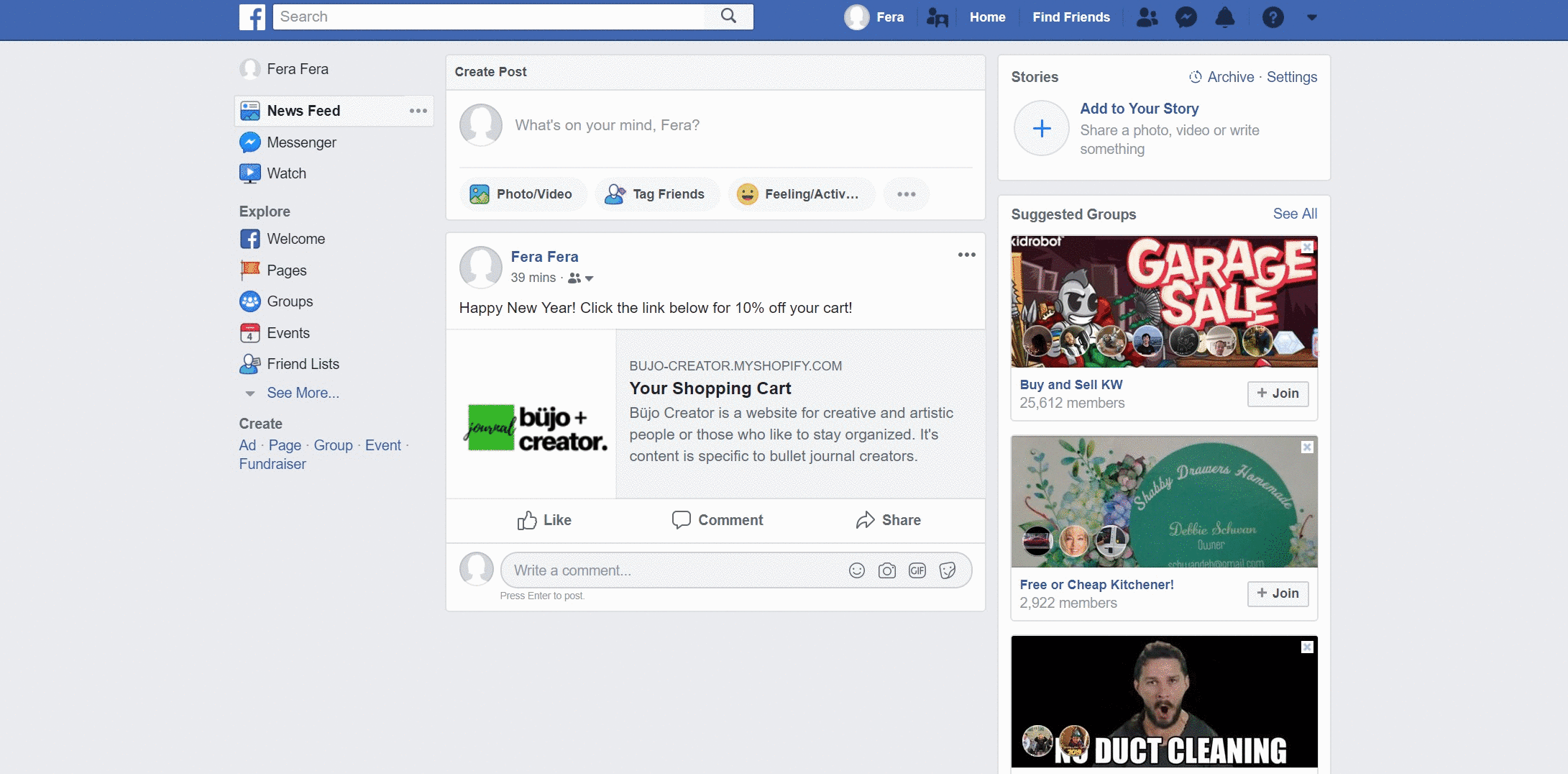 Need more help with the display conditions?
Use our live chat to speak with our support team for assistance!