Shopify is a wonderful platform that can help you launch an eCommerce store quickly and effortlessly.
However, most owners assume that once their store is live, the hard work is done, they can take it easy and wait for the customers and cash to roll in!
Well, that's not entirely true…
There are around 13 million online stores already published, and that number is expected to grow even higher - this means that the eCommerce market is only getting more crowded and competitive.
But don't worry because we have your back!
In this post, we will talk about how you can drive more sales and customers to your Shopify store in 2022, as well as which Shopify apps will help improve your sales conversions.
Let's begin!
Top Shopify Apps for Better Sales Conversions
PushOwl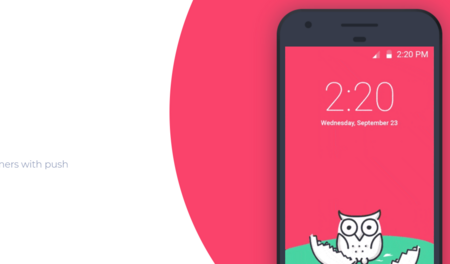 PushOwl is a push notification app that displays various notifications to remind your buyers to complete their purchases or create new orders.
These notifications can be shown across a wide variety of devices, including PCs, tablets, and smartphones.
This specific tool also comes with omnichannel support, infinite subscribers, and effective analytics, so you will be capable of optimizing your campaigns for higher results.
Main Features:
Analyze the impact of each campaign you run on the website
Ensure higher checkout rates by reminding your customers about their abandoned carts
Send notifications to your customer's phones without requiring a mobile app
Cost: The basic plan is completely free and allows you up to 500 impressions per month.
To unlock more impressions and other unique features, you will need to purchase a paid plan.
Which start at around $19 per month.
Fera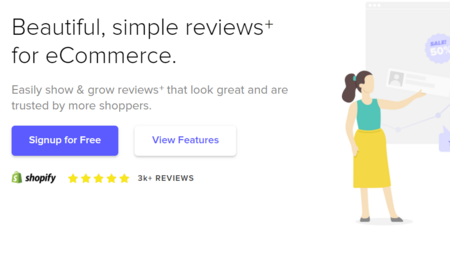 Fera is definitely one of the best and most essential apps to use in order to increase your sales.
It allows you to send automatic review requests to your customers and display them on your website.
In addition, you can also moderate (confirm, delete, etc.) all the reviews and provide some of the most loyal buyers with a couple of incentive rewards (coupons, points, cash-back, etc.).
Main Features:
One-Click Installation
Growing reviews automatically
Seamless widget design
Great & professional customer assistance team
Cost: Fera is completely free for up to 10 monthly review requests.
However, as the number of orders grows, you will need to go with some of the paid packages of Fera.
Prices start at only $9/month.
Facebook Live Chat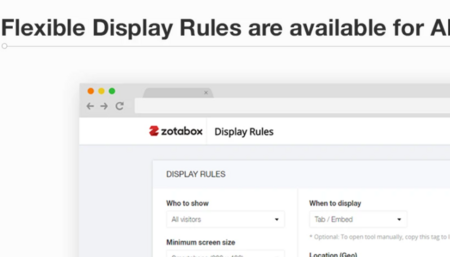 Live chat has become a critical customer service tool.
Most recent surveys have stated that by delivering live chat it has positively impacted sales and customer loyalty.
Facebook is unquestionably one of the best social media networks to connect with your consumers.
And, with the assistance of this app, you will be able to integrate the Facebook Messenger Chat on your Shopify site in just a couple of minutes!
Main Features:
Facebook has over 2 million active users
There is no coding required to launch this app
It highlights a mobile-friendly design
Cost: The Facebook Live Chat app has a free 30 day trial period.
But, after that, you will be required to pay $12.99/month.
Constant Contact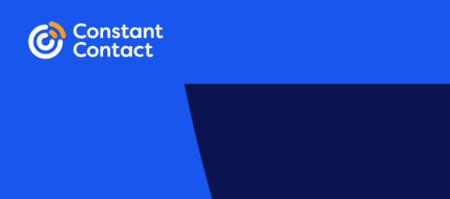 Constant Contact is probably one of the biggest email marketing apps available.
It allows you to create eye-catching emails (completely personalized) and helps you stay connected with all your customers.
In addition to this, Constant Contact's Shopify plugin will provide you with a complete statistic of how much total revenue your emails are driving.
Main Features:
A drag and drop builder to design even more engaging emails for your customers
Real-time analytics of the open rates and ROI (return on investment) from your emails
The A/B testing function of this app will help you test various emails with real-time data
Cost: Generally, the plans start at $26/month.
However, you can have the chance to see how the app works by activating their free trial offer.
SEO Image Optimizer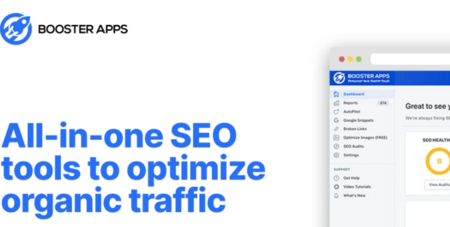 A recent study has confirmed that over 27% of all searches occur on Google Images.
So, if you're not optimizing your product images, you're missing out on a lot of potential customers!
That's why you need to download a Shopify app like SEO Image Optimizer.
This app is extremely easy to set up and doesn't require any special prior experience.
The Free plan contains everything you possibly need to get your pictures optimized for search engines: alt optimization, limitless picture sync, and many more.
However, if you want to get some of the premium features (target keywords, redirection URLs, metatag optimization, etc.), then you should definitely invest in a paid plan.
Main Features:
A free plan to get you started with SEO picture optimizing
This particular SEO app is built solely for Shopify
The AutoPilot function will fix all the SEO issues
Cost: This specific app has a free plan and 2 paid plans (PRO $34 per month and PREMIUM $64 per month).
Spocket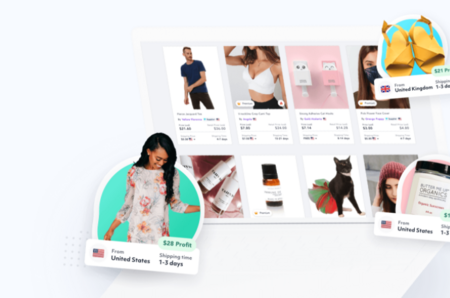 Spocket is a dropshipping marketplace that's simple-to-use, fast, and updated on a daily basis.
With the assistance of this app, you will be able to access a number of high-quality dropshipping products, discover reliable suppliers with fast shipping, and integrate the products directly into your Shopify store.
If something goes awry, then you don't have to worry because Spocket has a reliable support group that's available for their clients 24/7 throughout the entire week.
Main Features:
Seamlessly syncs with your Shopify store for one-click order realization
Easily discover some of the most reliable suppliers in the US or Europe
24/7 available customer assistance group for any sort of issues
Cost: If you're only interested in browsing the Spocket catalog, then you won't have to pay a single penny.
However, if you want to import the products to your website, then you should consider going with one of the paid plans:
Starter $24.99 (25 unique products),
Pro $49.99 (250 unique products),
and Empire $99.99 (10,000 unique products).
Catalog Maker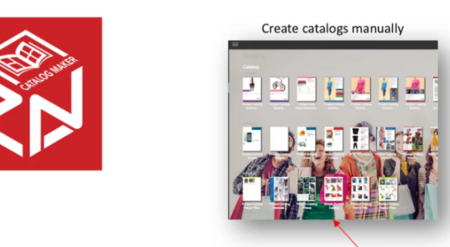 With the assistance of the Catalog Maker app, you will be able to create superb-looking catalogs from your Shopify collections in just a couple of minutes.
The functioning and use of this app is pretty simple, and you will get the hang of it in a short period of time.
Apart from catalogs, you can also use this app to make a receipt, invoice, and product recommendation section.
Main Features:
The editor will allow you to create your very own product catalog
Customers can place orders directly in the catalog
The entire functioning of this app is pretty easy to understand
Cost: The Catalog Maker is available in 2 different plans, including Essential and Studio.
The Essential plan ($25/month) will offer you access to 500 pages and 45 + templates, while the Studio plan ($50/month) will offer you access to 2000 pages and unlimited templates.
One-Click Social Login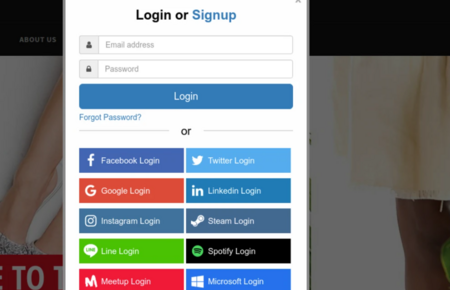 The more straightforward you make it for buyers to set up accounts, the sooner you will be able to offer them the correct products and make sales.
One-Click Social Login allows your customers to create accounts on your store by simply logging in with their current social media credentials.
Some of the platforms include Facebook, Twitter, Pinterest, Amazon, and many more.
There's also an administrator dashboard so you can efficiently configure the options on your site.
Main Features:
One-click registration for all the new visitors on your store by using their social media account
It features an automated installation process with an opportunity to add the code to your store
Completely customizable login popups on the store
Cost: The One-Click Social Login app has 3 different plans, including Basic ($2.99), Standard ($4.99), and Pro ($9.99).
Check their website for information on all the packages and go with the one that's suitable for your requirements.
Wishlist Plus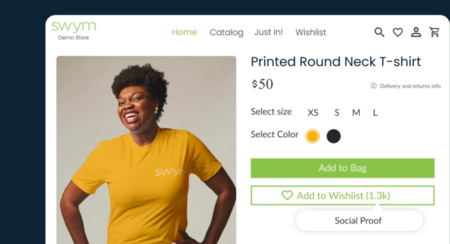 Wishlists are an excellent way to understand what your customers genuinely want.
This way, you will be able to connect with them and make more sales conversions.
The Wishlist Plus app integrates with your Shopify store and enables you to collect valuable information about customer preferences through a simple dashboard - how cool is that?
Main Features:
Wishlist syncs across multiple devices to make the buyer's experience a lot more convenient
Top-featured wishlist module that allows users to save their favorite products without having to register
Optimized for all the mobile users
Smart, instinctive dashboard to show you metrics on wishlist activities for the store
Cost: The Wishlist Plus is free for up to 100 items per month - which is great for all the new business owners!
However, if you're a more established business that has hundreds, maybe even thousands, of customers, then we strongly suggest that you stick with some of the paid plans available on the site - Starter ($14.99), Pro ($49.99), Premium ($99.99).
Back In Stock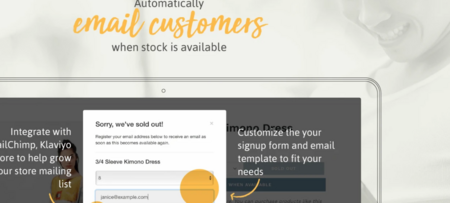 Sold out of your product?
With the Back in Stock app, you won't lose any sales!
It will remind all your customers or potential buyers (send automatic email notifications) when the product they want is back in the store.
The Back in Stock app will also help you better understand which are the most sought-after products in your store - this way, you will be able to successfully manage your stock levels.
Main Features:
Your customers will be automatically informed when the product they desire is back in stock
Fully-customizable shapes and buttons to perfectly match your brand
Complete administrator dashboard and analytics
Cost: The Back in Stock app has 4 different plans:
Free,
Startup ($19),
Small Business($39),
and Medium Store($59)
If you want to check out the full description of each plan, then be sure to visit their official link.
AfterShip Returns Center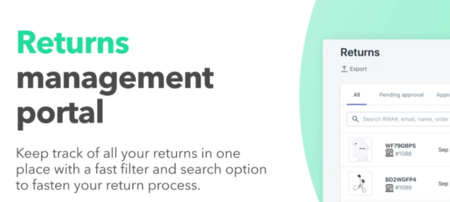 There may be certain times when the customers would like to return the product they purchased from you.
One of the best ways to manage these kinds of situations is by using an application called After Ship Returns Center.
It allows customers to submit return requests in just a few clicks!
This is a must-have app if you're planning to leave a good impression on your customers.
Plus, it's totally free for up to 5 returns per month.
Main Features:
Allow buyers to return or exchange products through a branded returns portal
Easily manage all the returns or refunds through the dashboard
Timely return status notifications via email
Cost: The AfterShip's free-of-charge plan offers you 3 returns per month.
However, if you think that you need more than that, you should consider selecting one of the following paid options:
Essential (up to 20 returns per month),
Growth(up to 100 returns per month),
Pro (up to 400 returns per month)
Best Ways To Drive More Sales To Your Shopify Store
Even with all those amazing apps, those alone won't drive sales and customers to your store.
There are also things you should do on your website to ensure that the app(s) you install are used to the fullest.
Here are four ways you can bring more sales to your store:
SEO Content
Product Descriptions
Social Media
Pricing
How to Drive More Sales to Your Shopify Store in 2022
Let's go through 4 ways you can drive more sales and customers to your Shopify store in 2022.
1) SEO Content
The very first thing that you should do is to create SEO-driven content and perform store optimization.
This way, you will have a much higher chance to rank on some of the top results in Google search - this will eventually result in more traffic and maybe even sales!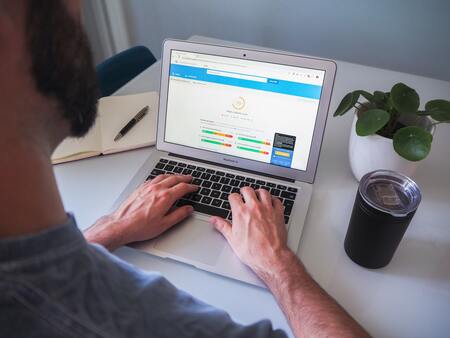 How can you implement this?
A) Organize your store structure
Be sure that you organize your content on Shopify by employing one of these structures:
Home => Page Category => Product Page
Home => Page Category => Subs-Category Page => Product Page
B) Enhance user experience
This can be done by doing/having these three things:
Quick, mobile-supportive design
Avoid using any sort of sliders
Get rid of all the apps that you're not utilizing
C) Product Page Optimization
Always utilize your target keyword, for instance:
Method: Keyword I – Shop for Keyword II – Store Title
Example: Digital Photography Cases – Shop for Digital Photography Cases On The Internet – ABCStore
D) Content Marketing
Be sure that you write valuable content blogs by using your target keywords to familiarize your potential buyers with your products.
For instance, if you're selling air purifiers, you can write an article that describes how beneficial it is to have a purifier in your home.
This will help your customers understand the advantages of using an air purifier and will encourage them to buy one themselves.
2) Product descriptions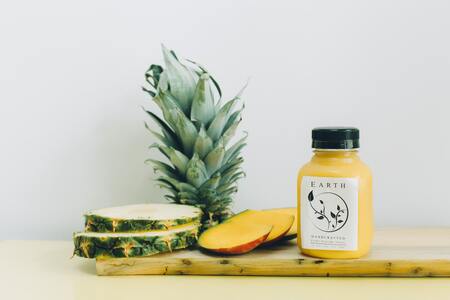 Product descriptions are certainly one of the most fundamental elements of your e-commerce business.
Unfortunately, they usually get overlooked or are undervalued.
Most store owners fill this section with irrelevant or uninteresting info or just copy the entire specifications from the supplier if they're dropshippers.
However, this should be avoided at all costs.
Not only will this create an unprofessional look for your brand, but it can also have a negative impact on your customer's purchasing decision.
Let's see what's the proper way of creating product descriptions!
A) Underline the key features
Generally, most online shoppers are in a rush.
So, in order to grab their attention, skip the general introduction and focus directly on the unique selling points (most prominent features of the product).
B) Use simple language
Whether your target customer is a teenager or an adult, be sure that you use precise and simple words.
This way, your customers will be able to easily understand the value of your product without any sort of issues.
C) Be super-informative
Avoid complimenting your product and attempt to be as informative as possible.
For instance, stay away from words like "best-seller," "most selective," "first ranking," as they can harm your business.
‍3) Social Media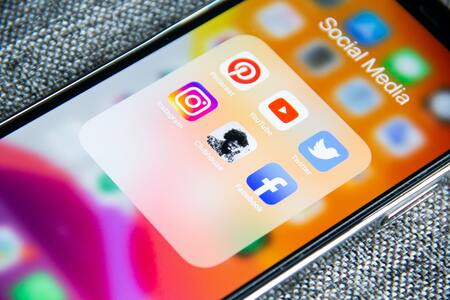 Social media is one of the most prominent marketing tools available right now.
There are literally a smorgasbord of platforms, including Facebook, Instagram, Reddit, etc.
But, what exactly would you do on these platforms?
⦿ Create A Facebook Group
These types of communities allow people to gather virtually and share their passion for a particular thing.
For instance, if you're selling automotive parts in a specific area, then you can create a Facebook group named Car Lovers in California.
⦿ Ads Investment
The second thing that you should do is to invest in some ads; some of the best platforms for this are Instagram and Facebook.
Be sure that you use the targeting settings to specify what sort of people you want to reach.
This can significantly improve your ad efficiency and reduce the total expenses.
⦿ Influencers
These are people who have a big following and can significantly help you gain more traffic and sales.
For instance, you can send influencers free products or pay them to do a review of your product in front of their fans - this can either be done by posting a picture, shooting an entire video, or making a short story.
⦿ User-Generated Content
Another way you can use social media is to have your customers talk about your products.
Not only will this increase audience management, but it will also create a buzz around your products.
There are many more ways that you can use social media to promote your brand, but the above-mentioned methods are certainly one of the best ones that can be implemented now and easily.
4) Pricing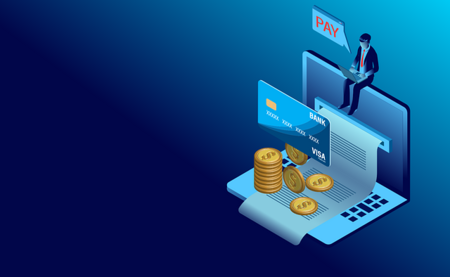 The last thing that you should definitely consider is the pricing of your products.
There are various pricing strategies that you can use to attract your buyers to close the deal.
But, before adopting any pricing strategy, be sure that you take the time to calculate the following costs:
The total cost of the product (featuring fees and charges)
Fulfillment expenses (rent, shipping, etc.)
The overall costs to run the Shopify store (domain, internet marketing, staff team, etc.)
Shopify pricing strategies
With a ton of Shopify pricing strategies available, here are 4 top examples that you should be looking to:
A) Price Match
By matching the product prices of your competitor, you will be able to stay firmly competitive without being in huge pricing competition.
Be sure that you recalculate all the expenses, so you don't end up with negative profit margins.
B) Price War
Price wars, also known as dynamic pricing, means lowering your product prices below your competitors just so that you can attract all the cost-effective buyers.
While this technique can result in better sales conversions, it might be bad for your long-term profits and brand's reputation.
C) Bundles
The next strategy involves selling multiple products at a significantly lower price point.
Generally, most eCommerce owners use this technique whenever they're introducing their brand-new products or increasing the average order size.
D) Free shipping
Free shipping is definitely one of the most powerful pricing strategies.
It makes customers feel like they're receiving a sweet deal.
Conclusion
Launching a Shopify store was just the first step to creating a successful eCommerce business.
The biggest challenge really lies in getting it off the ground.
Hopefully, with the help of our article, you will be able to drive more sales to your store in 2022!