Returns and Shipping & Inventory and Suppliers
Just like any physical store, you need to be managing your returns, exchanges, inventory, and supplier management. It doesn't matter if you are a dropshipper or selling your own goods. You need to be on top of these things, especially for BFCM. In this video, Daren, from
Klickly
and Jameela from
Fera.ai
talk about all the things you can do to prep for this season. Watch the video as they cover
Returns and Exchanges
Shipping
Inventory
Here is a nice text summary of the video.
1. Refunds v. Exchanges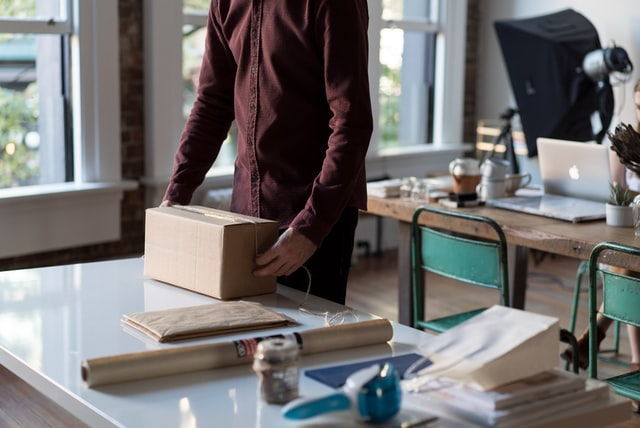 You need to keep your cash flow positive! That is why having a returns and exchange game plan is what you need.
Offer an incentive to exchange rather than return

For example, give people a bonus credit for accepting a store credit instead of a refund.
However

Make your return policy clear

make it easy to find
use clear language
cover all questions customers may have
But do your best to make your customer happy and if that means a refund, get that customer a refund!
2. Shipping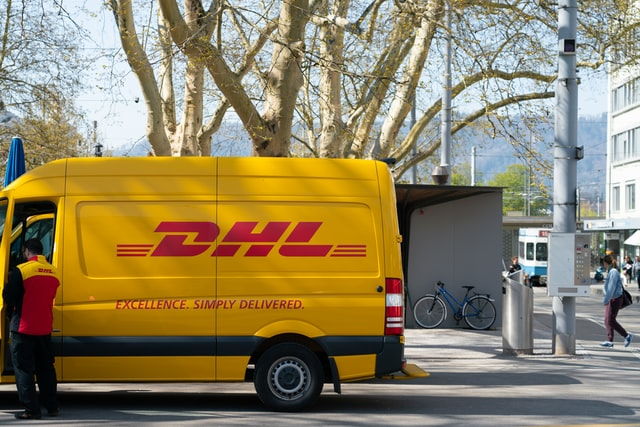 There are heightened expectations around the holiday season, so make sure that you have all your shipping ducks in a row! Here is how you can do that:
Make shipping times clear
Jameela uses 'Tabs by Station" on her store, but you can use similar tools to let customers see delivery times, where products ship from, keep them up to date on delays by COVID. Having this info on the product page keeps people from clicking away (and this will improve your conversion rate)!
Try and ship quickly
Remember, Amazon has set a new standard for quick delivery times, so if you're unable to compete with Amazon, make sure you set expectations with your customers. If your free shipping takes 10 days or more, let customers know that up front.
Give customers lots of shipping options
There are some people (like Daren) that want their orders right away. And then there are other people like Jameela who don't care when their order arrives. Make sure that you have several shipping options for both of them like
Free shipping
Expedited shipping
Express shipping
Consider using a 3PL
If you know that you need to compete with Amazon for 2-day shipping, use a 3PL. In the video, Jameela mentioned ShipBob, but you can use any other 3PL in your area!
3. Inventory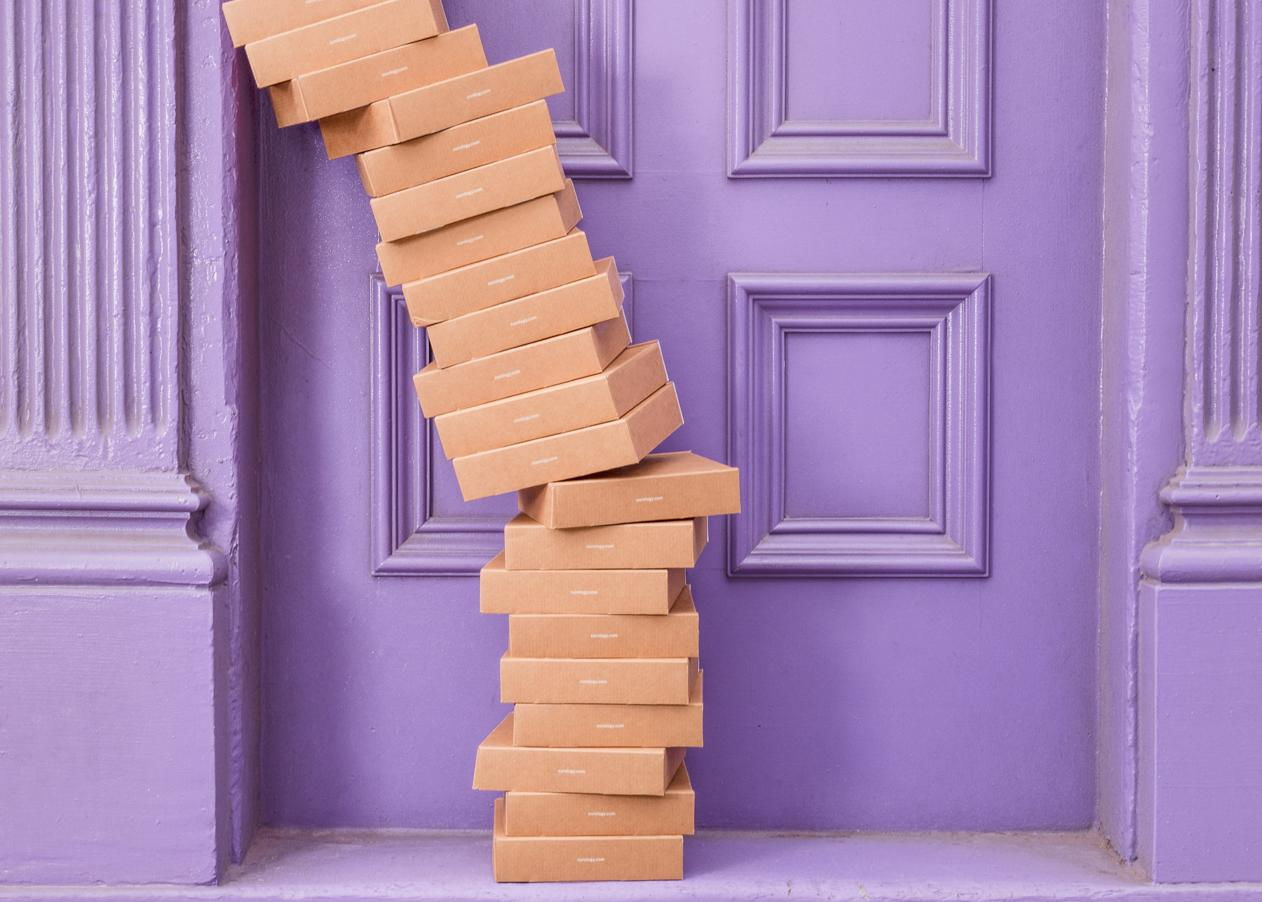 If you don't have anything to sell, you can't make any money! You have to make sure that your inventory game is on point and here is how you can do it!
Make sure your best selling products are available and ready to ship
Here are a few things that you can do to make sure you are always stocked:
Know your reorder point
What is a reorder point, you ask? It is the level of inventory that signals when you need to purchase/restock your product. Basically, your reorder point is the level at which you should not fall below if you don't want to run out of things before your next shipment arrives. Here is the formula for your reorder point:
(Average Daily Sales x Days Needed to Get Your Product)
+
Safety Stock
=
Your Reorder Point
Remember this will be different for every product, so get calculating now! For this formula, you will need to take into account supplier lead time and determine if it will vary during the holiday season. Here is an example: Ask yourself, how many items do I sell per day? If it is 10 and it takes 30 days for your item to be made, packed, shipped, and unloaded, then you need a safety stock of 300 items when you decide to reorder.
Consider holiday shipping time
Please please please, consider the following:
The volume of packages globally or nationally — more packages shipping means longer shipping time
Using order cutoff times to communicate to customers when they will get their product.
Following up with anyone ordering between key dates, to make sure the shipping option is what they're comfortable with.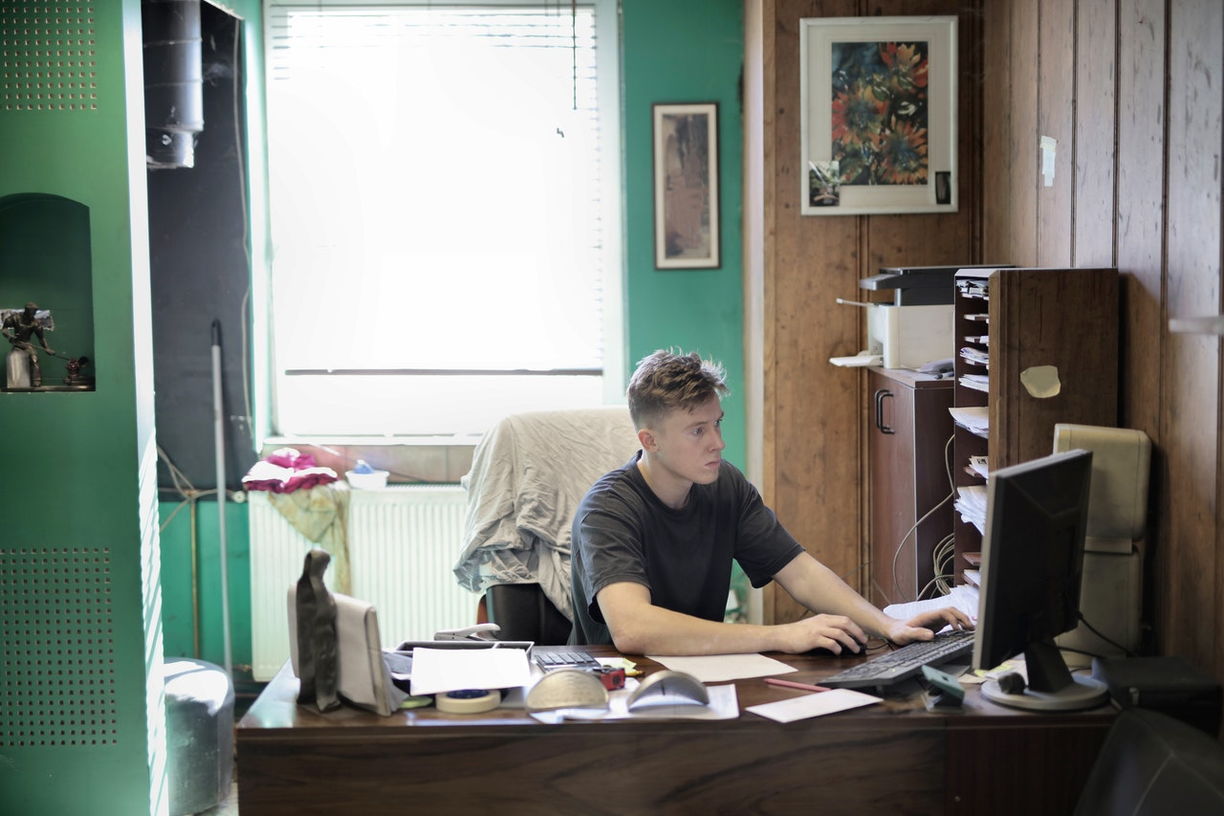 Tools that we mentioned in the video
A checklist to prepare Black Friday Cyber Monday Inventory and Shipping
IN THE NEXT 24 HOURS YOU CAN…
Add 'Tabs by Station'

Use this to keep your shipping information on the product page (and update it easily)
Update your shipping options

Depending on your volume and business update your shipping options
local pick up
2-day shipping
expedited parcel
or start looking for a 3PL
Start the hiring process for temporary staff to help fill orders.
Calculate your reorder point

Remember, you don't want to run out of product on the busiest shopping day of the year!

Order your best selling products from last year (or this year if you are fashion-based)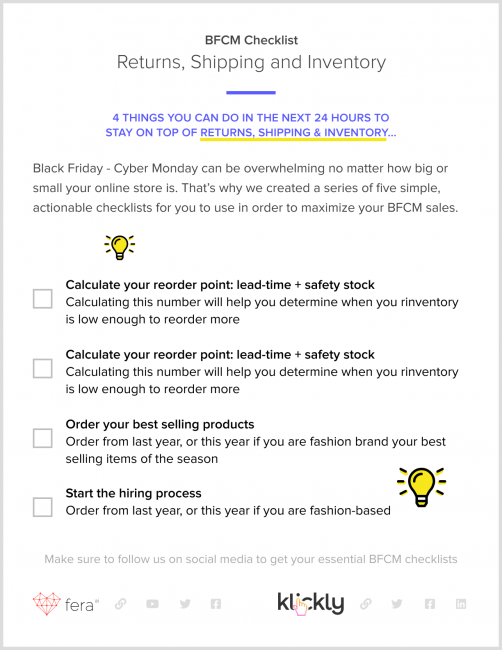 Other articles in this series
How to Plan Your BFCM Ad Spend
How to Build Trust and Create Urgency
Retaining your BFCM Shoppers